Over the past few years, Kevin Hart and Netflix have built a lucrative and fruitful relationship. This will continue with Hart's next venture on the platform, the comedy-heist movie Lift. Originally set to release in August 2023, the movie will now be one of the first movies to release in 2024. Below, we're keeping track of everything you need to know about Lift on Netflix.
Netflix's Lift will be helmed by F. Gary Gray, who is known for directing such films as Straight Outta Compton, The Italian Job, Men In Black: International, The Negotiator, Set it Off, as well as many music videos with various artists. The script for Lift was written by Daniel Kunka.
The movie also has many big-name producers enlisted. Lift is produced by Simon Kinberg and Audrey Chon for Genre Pictures, Matt Reeves and Adam Kassan for 6th & Idaho, and Hart and Brian Smiley for HartBeat Productions.
Netflix has overall deals with both HartBeat Productions and 6th & Idaho.
Here's everything else we know about Netflix's Lift:
---
What's the Netflix release date for Lift?
In the initial movie slate reveal for 2023, Lift was set to launch on Netflix on August 25th, 2023; however, in a subsequent update for the summer 2023 slate, we can now confirm the movie will no longer launch in the summer of 2023.
As part of the action movie and series slate reveal on May 22nd, 2023, Netflix updated the release date for Lift to January 12th, 2024.
There's been no official comment on why the movie was delayed.
---
What's the plot of Netflix's Lift?
Beyond the logline provided by Netflix, the plot has mostly been kept under wraps. Here's the official logline provided by Netflix:
"Kevin Hart will play a master thief who is wooed by his ex-girlfriend and the FBI to pull off an impossible heist with his international crew on a 777 flying from London to Zurich."
---
Who is cast in Netflix's Lift?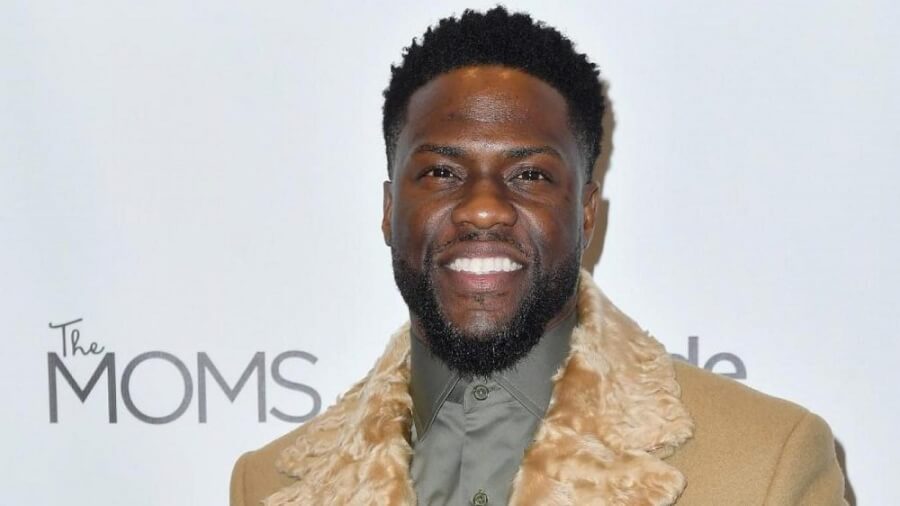 As of October 2021, only Kevin Hart was the only known person to be among the cast of Netflix's Lift. Kevin Hart notably signed a deal with Netflix back in January 2021 (which was compared in terms of scale to the Adam Sandler deals) to produce four exclusive films for Netflix via his production company, HartBeat.
We now have the full cast list for Lift. However, most of the roles still remain unnamed.
Thirteen years after starring in the first Avatar, Sam Worthington found even further success with its recent sequel, Avatar: The Way of Water, which has made over $2 billion at the box office worldwide. Worthington has previously starred in two Netflix films, Fractured and The Titan.
Netflix fans will recognize the hulking figure of Vincent D'Onofrio who previously starred as Kingpin in the Netflix Daredevil series, which was later reprised in the Disney+ series Hawkeye. D'Oonforio has also starred in the Netflix series Ratched and the Netflix films The Unforgivable and El Camino Christmas.
Without the iconic mustache, everyone can be forgiven for not recognizing Paul Anderson as Arthur Shelby from Peaky Blinders. Outside of the beloved British drama, Lift will be Anderson's first Netflix film.
Also, in the cast of Lift in IMDbs STARmeter order;
Gugu Mbatha-Raw (Belle)
Burn Gorman (Guillermo del Toro's Pinocchio)
Jean Reno (Léon: The Professional)
Billy Magnussen (Into the Woods)
Úrsula Corberó (Money Heist)
Jacob Baton (Spider-Man: Homecoming)
Ross Anderson (Crawl)
Viveik Kalra (Blinded by the Light)
Russ Bain (Mission Impossible – Fallout) as Vaxby
Roy McCrerey (Carnival Row) as Co-Pilot
Gordon Alexander (Gangs of London)
Caroline Loncq (The Protege) as Sandra
Yunjee Kim (Mine)
Jess Liaudin (Submergence) as Arthur
Oli Green (The Mosquito Coast) as Eric Mollsen
Martina Avogardi (I XXXX My Sex Doll)
Alfredo Tavares (Blackmail) as San Marco
David Pound (Verisimilitude) as Harry
Morgan C. Jones (Boys from County Hell) as Claude
Erol Ismail (No Time to Die) as Noah
Felix Garcia Guyer (Sanctuary) as Lt. Charles
---
What's the production status of Lift?
Filming took place between February 18th, 2022 and May 25th, 2022.
BelfastLive confirmed in March 2022 that filming was taking place in Belfast. According to the report, Hart also performed at a local comedy club in early March 2022 while filming.
As for where they're filming in Belfast, the local site says:
"Production was taking place outside the landmark Great Victoria Street pub The Crown Liquor Saloon, with Harte spotted walking from the nearby Europa Hotel."
Additional production listings confirmed that the majority of the filming is taking place at Belfast's Harbour Studios, which is also where Netflix's The School for Good and Evil was filmed.
Kevin Hart filming pic.twitter.com/jI5Yxy8603

— Mark McKillen (@MarkMcKillen) March 28, 2022
Filming reportedly took place across various locations, including;
London, England, UK
Belfast, Northern Ireland, UK
Venezia, Italy (Multiple Sites)
Trieste, Italy
---
Are you looking forward to watching Lift on Netflix? Let us know in the comments below!