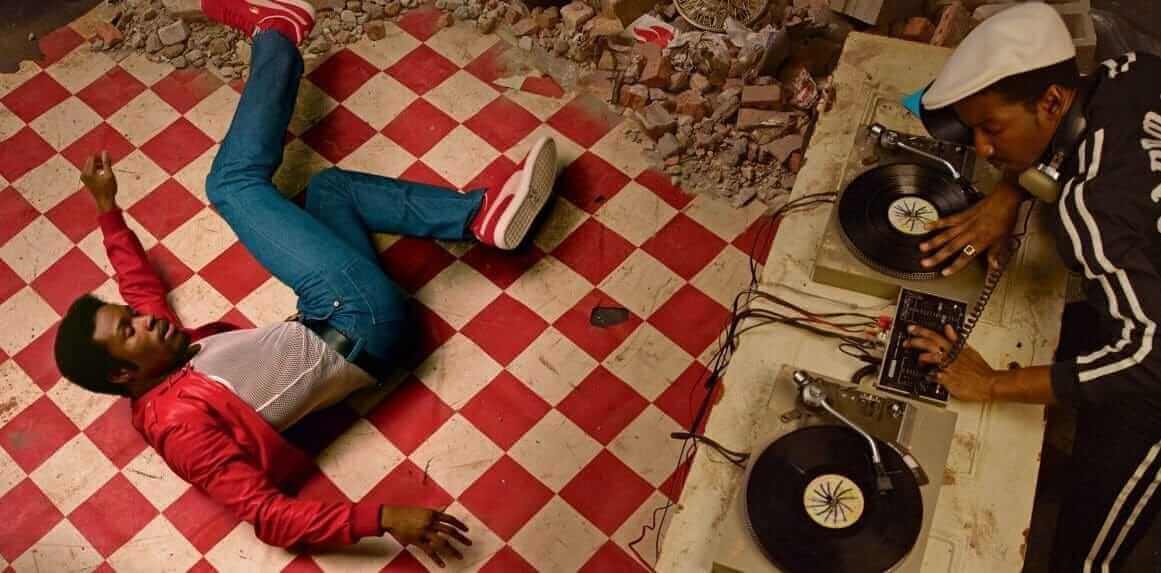 The Get Down is back for part 2 and with it, five episodes packed full of music both new and old. Our first soundtrack guide for part 1 went down a storm with The Get Down fans so we're back again for the complete track listing for The Get Down Part 2.
Only a couple of new original songs came in part 2 with quite a few from part 1 making more appearances. Notably, there's a specifically released Get Down Brothers track featuring Jaden Smith.
Otherwise, we've got plenty of rap, disco and hip-hop from the 70's, 80's and today.
Article Continues Below...
The Get Down Part 2 Soundtrack (Episode by Episode)
Episode 1
Get Down Brothers Vs Notorious 3 – The Get Down Brothers
Set Me Free – Mylene Cruz
Abba – Money, Money, Money mixed with The Get Down lyrics
Stayin' Alive – The Bee Gees
Bustin' Loose – Chuck Brown & The Soul Searchers
Money Money – Joel Grey and Liza Minnelli
Let a Woman Be a Woman – Dyke & the Blazers
September – Earth & Wind & Fire
Keep A Light In My Window – Mylene Cruz & The Soul Madonnas
Fight the Power (Part 1 & 2) – The Isley Brothers
For the Love of Money – The O'Jays
One Way or Another – Blondie
Impeach the President – The Honey Drippers
Penthouse Floor – John Legend feat Chance the Wrapper
(Credits) Just You, Not Now (Love Theme) – Grace
Episode 2
Love Don't (Explicit) – Colion
Far Far Away – Misty Holloway (Pakoussa remix)
Toybox – Misty Holloway
Concrete Reservation – Syl Johnson
Yes Sir, I Can Boogie – Baccara
Ease on Down The Road – Diana Ross
Love to Love You Baby – Donna  Summer
You Light Up My Life – Debby Boone
Hum Along and Dance (Gotta Get Down) – Janelle Monae
Flashing Lights – Dr. Packer
Love Don't Live Here Anymore – Rose Royce
Episode 3
Break the Locks – Jaden Smith
Ripped Off – Loleatta Holloway
Ghetto Disco (Norman Jay Edit) – Ted Taylor
Sugarhill Gang Apache (Jump On It)
Episode 4
Stand-Up, Sitting Down – 2Virgins
Fame – David Bowie
Toybox – Mylene Cruz
Highway Starr Live – Max Magagni
Shaolin's Theme/Pray – Malay & 6LACK
Episode 5
Rock Steady – Aretha Franklin
Honor – DJ Cassidy Feat. Grace & Lil Yachty
Related To What Chant – The Last Poets
Losing Your Mind – Raury & Jaden Smith
Friends – Bette Midler
Rapper's Delight – The Sugarhill Gang
Spotify Playlist
We've added all the tracks from above (where available) to our Spotify playlist which currently has over 2,500 followers. This playlist now contains both songs from Part 1 and Part 2.
If you spot any songs we've missed, please comment below.