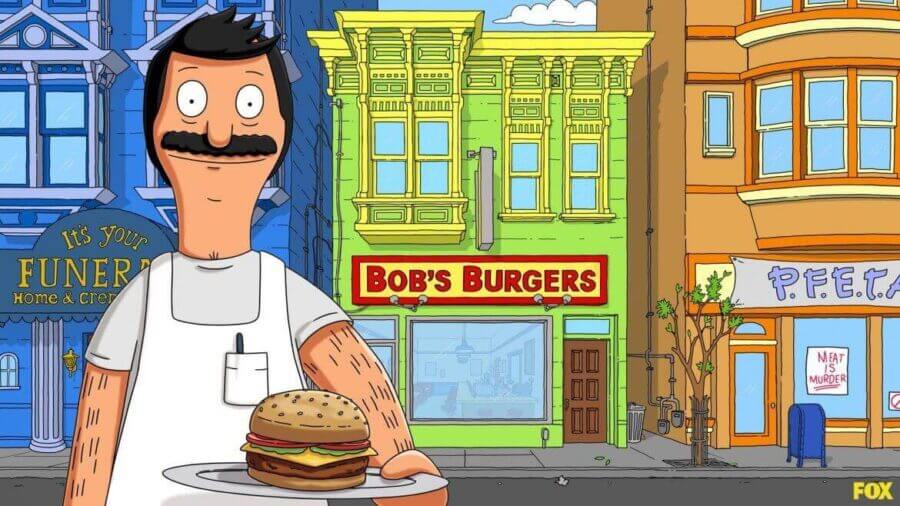 Among the fantastic animated sitcoms that are on Netflix, Bob's Burgers sits among the best and with season 7 currently airing on Fox, we'd thought we'd answer fans questions about when season 6 of Bob's Burgers will come to Netflix.
Emmy-winning show Bob's Burgers returns for a new season September 25th on FOX. A surprise hit for the network, it's a show about an underappreciated restaurateur serving burgers and running his struggling business with his family. Bob has big dreams, but every month seems to be a struggle. He employs his family, The Belchers, and together they battle everything from bad luck, to rival eateries, to the ex-boyfriend health inspector bent on putting Bob out of business. (There was that nasty rumor about human flesh being in the burgers, but that's all taken care of.) Just to give you an indication as to how good this show really is, it currently ranks quite highly in our top 50 TV series streaming on Netflix list.
The series kickstarted in 2011 and is among the many animated sitcoms currently still being produced for FOX including the industry titan that is The Simpsons.
Article Continues Below...
So when can we expect to see Season 6 on Netflix? Fans of the show may know the release lineup has been a little off. Season 6 premiered in September 2015, but the fifth season of Bob's Burgers was only released on Netflix on April 1, 2016. A long wait. While I cannot account for this unusual schedule, if the series follows the same pattern of release as the first few seasons on Netflix, we should be seeing season 6 in the next few weeks. Look for a late September, early October drop date.
In the meantime, you can binge seasons 1 through 5 on Netflix to get you in the hamburger mood. One word: "Butts."
Bob's Burgers Season 7 Premiers Sunday, September 25th on FOX.