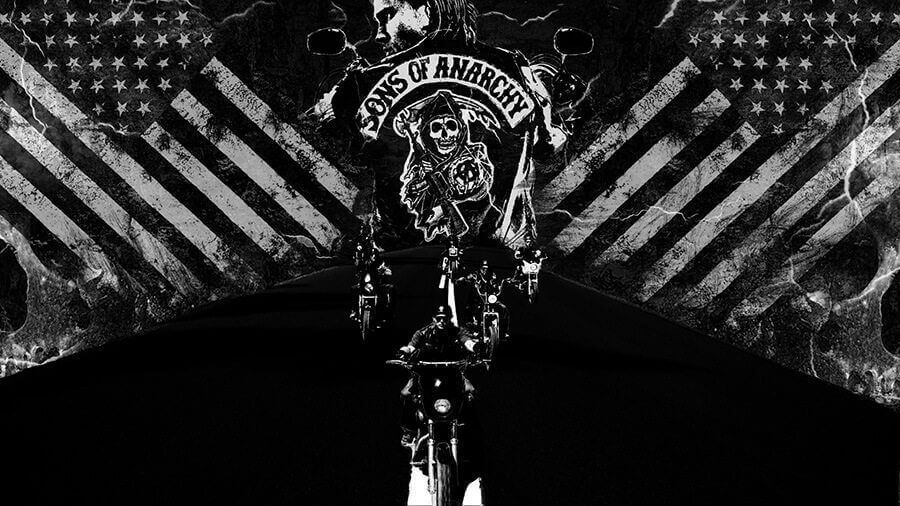 UPDATE : Netflix has announced that season 7 of Sons of Anarchy will in actual fact be arriving much sooner than we predicted. The new date says we'll be getting the new season on April 25th. For all the other April 2015 releases click here.
Now before you head off to the comments exclaiming that 'how could it possibly be streaming on Netflix what it's still airing on television?' Well the truth is many cable cutters don't keep up to date with what's currently airing and only care when the latest season will be coming onto Netflix. We're going to try and figure out using the past and trends to see when we'll be getting the latest season of Sons of Anarchy.
If you've stumbled upon this article wondering what is the big deal and why people care so much about it, let us fill you in. The flagship show for FX started up in 2008 and has fast become one of America's favorite television shows to date. It's about a motorcycle club which has been running for many years and one of its members,  Jackson, as he struggles to balance life between the club and at home.
In season 7 things begin to heat up after the (SPOILER ALERT) abrupt killing of Jacks girlfriend Tara. He's out for revenge and is willing to sacrifice it all along with his comrades. The previous six seasons of Sons of Anarchy are streaming in full on Netflix in the USA and UK.
But if you're a fan of the show you already know all that. You just want to know when the latest season is heading to Netflix. In which case we'll going to give you our best estimate. Assuming that Amazon Prime or Hulu Plus doesn't attempt to steal the shows exclusivity then we can predict that we'll be seeing it eventually launching in both the US and the UK.
Given that the contracts renew on an annual basis it's likely that the US will be getting Season 7 of Sons of Anarchy around the 30th of October 2015 or early to mid November at the latest. In the UK we predict you'll be getting season 7 on the first update of the year in 2016.
Now, this may seem like bad news as you've still got to wait quite a substancial period to watch the latest series but given the reviews for season 7, it's going to be worth it.