Netflix's gaming efforts continuously ramp up as it hosts over 60 mobile games following its launch in November 2021, but what's coming next? Here are all the upcoming games coming soon to Netflix in 2023 & beyond.
In March 2023, Netflix stated that they had "40 more [games] slated for later this year and 70 in development with our partners," adding that it's in addition to the 16 games being developed internally at their in-house game studios.
Want to see the games Netflix already has? We've got a separate list of all the released Netflix mobile games here, including Stranger Things 3, Lucky Luna, Into the Breach, Exploding Kittens, and a few dozen more.
Before we dive in, we want to give a quick shoutout to the YouTube Channel Netflix Gamer and a hat tip to the Netflix Gamers Discord community. Both are excellent resources in keeping up with the latest on Netflix games.
Note: This is an ongoing live preview, so keep it bookmarked, as we'll keep it updated over time.
Table of Contents
---
Dated Mobile Games Coming Soon to Netflix
Slayaway Camp: Netflix & Thrills
Coming to Netflix: October 24th, 2023
One of the two games Netflix has planned for Halloween in 2023 is Slayaway Camp, developed by Blue Wizard Digital Inc.
Here's what you can expect:
"Slayaway Camp: Netflix & Kill, is a killer puzzle game where you control Skullface, a psycho slasher bent on slaughtering camp counselors at the title campground. Slide an adorable voxel murderer around hundreds of isometric puzzle levels to squash, flay, and decapitate hapless victims in this darkly comic homage."
---
Dead Cells: Netflix Edition
Coming to Netflix: October 31st, 2023
Dead Cells is an indie action-platformer game developed and published by the French studio Motion Twin that was first released in 2017 and also has roguelike elements.
Having been available on a slew of devices, the game will be getting a special Netflix remix due for release on Halloween itself.
---
Football Manager 2024 Mobile
Coming to Netflix Games: November 2023
Expected to be released day and date alongside its main release on other platforms is Football Manager 2024 Mobile, an update to the currently available 2023 version of the football simulation game that'll arrive exclusively on Netflix Games.
The game has you building a squad full of superstars, developing your wonderkids into world-beaters, and using Team Talks to inspire your players into action.
---
Minion Masters
Coming to Netflix Games: January 16th, 2024
The popular card-battling game Minion Masters will get a major rework and re-release courtesy of Netflix in 2023.
Here's what you can expect:
"In Minion Masters you choose among many Masters with unique abilities and collect fierce demons, cute creatures, devastating spells and much more.

Utilize your minions to destroy the enemy Master! When a minion has been summoned they can no longer be controlled, so place them wisely to win!"
---
Paper Trail
Coming to Netflix Games: Q1 2024
Coming from Newfangled Games is Paper Trail, a "top-down puzzle adventure about leaving home, set in a paper world. You must fold and tear your way through a diverse, populated paper world. As you progress, new gameplay opportunities emerge, enhanced by the folding mechanics. Drag objects, shine lights, and push boulders across the paths you create through folding."
The game is headed to all platforms but will also hit Netflix Games.
---
Monument Valley 1 & 2
Coming to Netflix Games: 2024 TBD
Developed by Ustwo Games, Monument Valley is a popular indie puzzle game first released in 2014 on iOS and Android, with the sequel released in 2017.
The game tasks you with navigating through mazes with optical illusions and plenty of game mechanics to keep you scratching your head.
A third Monument Valley game is also confirmed to be in development and likely headed to Netflix Games at some point.
---
Undated Mobile Games in Development at Netflix
Untitled Assassin's Creed Game
Alongside the news that Netflix is developing a live-action series based on its Assassin's Creed property, Ubisoft announced at Forward that they're also working on a new mobile experience.
Per their press release, "For players on the go, Assassin's Creed Codename Jade will be a AAA RPG action-adventure mobile game set in ancient China."
---
Compass Point West
First released on app stores all the way back in 2015, Netflix at Tudum 2022 announced that it'll be refreshed and headed to Netflix Games shortly. It comes to Netflix via their acquisition of NextGames.
Here's the official description of the game:
"Claim territory in the Wild West and defeat the evil domination plans of Orville Driller and his henchmen. Compass Point: West is a smokin' hot and totally FREE new strategy action game!

Build and run your own Wild West town and use your tough town Sheriff and his trusty sidekicks to protect it – don't let Driller and his henchmen get their filthy hands on the black gold beneath your land!

Explore the open frontier as you free other towns from the corrupt outlaws of Mr. O. Driller's evil oil conglomerate!"
---
Cozy Grove 2
Netflix's internal game studio, Spry Games, is gearing up for a sequel to their hit game, Cozy Grove.
---
Dumb Ways to Survive
Playside Studios will be bringing a new game based on the viral advertising campaign to Netflix in the near future that's already been adapted into multiple games such as Dumb Ways to Die and Dumb Ways to Draw.
---
La Casa De Papel: The Game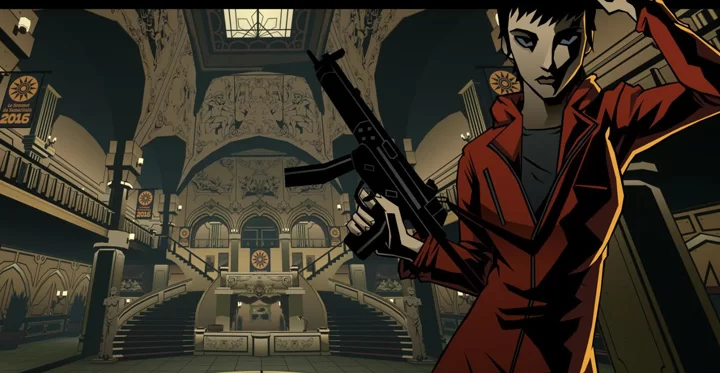 It's been a while since Money Heist wrapped up on Netflix with its final season, but Netflix, as you're no doubt aware, isn't done with the franchise. A Korean spin-off has already been released and a Berlin spin-off is in the works, but now we've got word we'll also see a video game adaptation.
The Colombian video game development studio, KillaSoft is developing the game.
Here's how Netflix describes the new game:
"When an old friend of the Professor's comes calling to cash-in a favor, the La Casa de Papel crew is pulled into a heist to rob a shady billionaire's casino in Monaco"
---
Untitled Rebel Moon Mobile Game
Super Evil Megacorp, the studio behind Catalyst Black and Vainglory, was initially announced to be working with Netflix to develop a new IP pitched as a 'transmedia' franchise to see an exclusive game released based on an upcoming Netflix release.
In the summer of 2023, the upcoming Netflix release was announced to be Rebel Moon. It'll be a four-player co-op action game.
We've got more on the Rebel Moon game here.
---
Untitled Squid Game Mobile Game
Netflix's biggest series in its history is getting a reality series, and it was revealed in October 2023 that it'll also be getting a mobile game.
---
Untitled Wednesday Mobile Game
Announced in October 2023 by the Wall Street Journal, they said a mobile game is being developed based on their most-watched English-language TV series of all time. The game is expected to land in the "next several months."
---
Shadow And Bone: Destinies
Coming to Netflix Games: 2023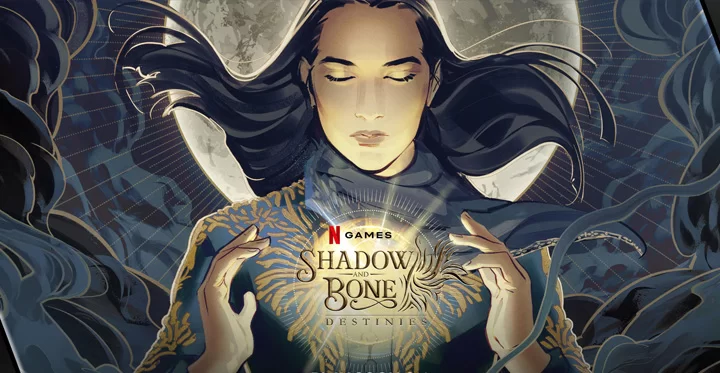 Following the Shadow and Bone season 2 news from day 1 of Geeked Week, where we got the news that the second season had wrapped filming, Netflix unveiled that the series will also be getting a video game.
Here's what you can expect:
"Play as your favorite characters and journey across the world of the Grishaverse in a narrative adventure to fulfill their destinies. Along the way, you'll need to make decisions that will determine the course of your journey."
---
Molehew's Mining Adventure
Initially unannounced (except for copyright registration in late March 2023), we later learned that Molehew's Mining Adventure would be part of Netflix's initial test in rolling its games out on TV devices. In their post, they refer to the game as a "gem-mining arcade game."
---
What are Netflix Games Studios Working On?
Netflix has acquired or established several new game studios of its own. Here's what we know they're working on:
Boss Fight Entertainment

Netflix Stories: Money Heist
Netflix Stories: Virgin River
Netflix Stories: Love is Blind

Moonloot Games
Next Games
Night School Studio
Spry Fox

Cozy Grove 2
Untitled Non-violent MMO

Studio Blue
Finally, we should also mention in the WSJ article that they state conversations are ongoing about bringing out games for Extraction, Sherlock Holmes, and Black Mirror.
---
What games are you most looking forward to playing on Netflix? Let us know in the comments below.