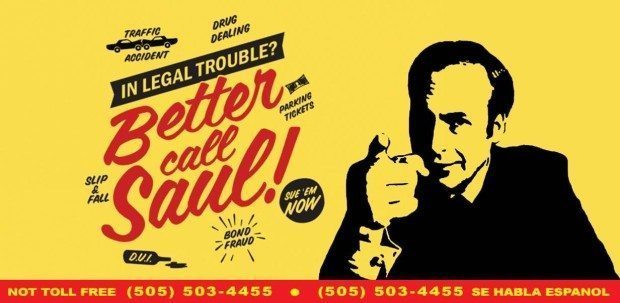 A lot has happened since we announced the initial wave of information about the new Breaking Bad spin-off so let's get right into the gossip and spill the beans on what's happening. In case you didn't know about the new series it stars Bob Odenkirk who will return to his role as Saul Goodman, a lawyer set in the universe of Breaking Bad. He's known for his tacky adverts, questionable services and his memorable sense of humour. The spin-off series will take place years before the start of Breaking Bad although Vince Gilligan who's the writer, producer and director for the new series has noted that they may cross link the two series together which means we may not have seen the last of Walter White. Here's all the news we've gathered since the announcement of the series.
Delayed into 2015

When we announced the series it was stated that the series was to be streaming on Netflix by the end of 2014 which of course isn't now going to happen. Slated to be now added into February 2015. Of course AMC will premiere the episodes first then Netflix will take over the streaming of the episodes in other regions.

10 Episodes at Launch

The series has been stated to have 10 episodes in the first season and each will be roughly and hour long after much discussion about whether the series should be in a 30 minute style show.

Series has already been renewed for season 2

In early 2016 it's been announced that Better Call Saul season 2 has been green-lit and will most likely follow the same release format as season 1.

Teaser Trailer Released

AMC recently unleashed the teaser trailer and while short it does seem to offer a few hints as to what to expect.