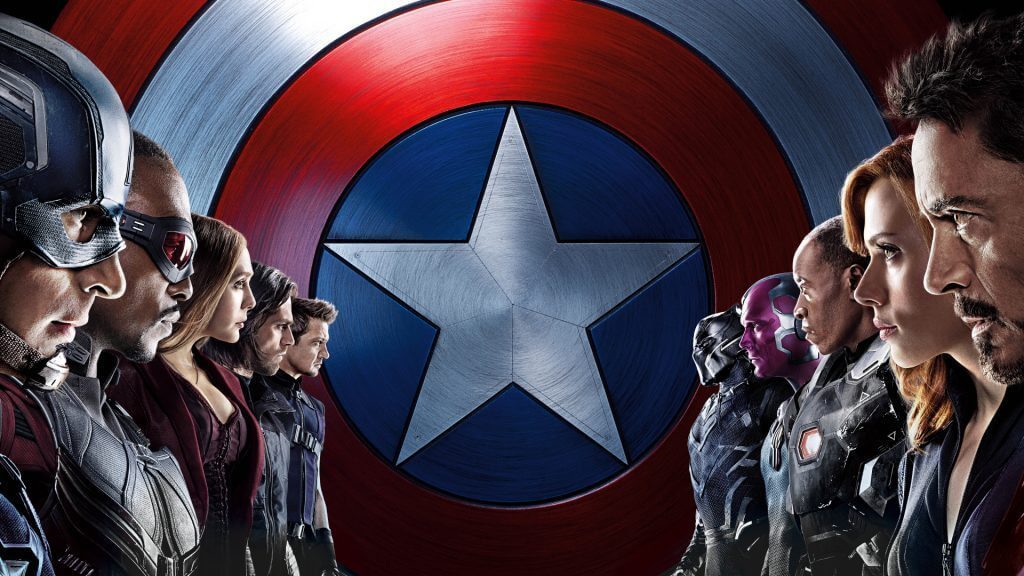 Netflix's Christmas treats have started early with the announcement of the new Disney title to be released on Netflix and probably the biggest release so far in the recent Marvel catalogue. Captain America: Civil War will be coming to Netflix in the United States on December 25th, 2016. 
Announced in the official coming to Netflix in December 2016 list, Captain America was included amongst lots of other movies and new TV series, but at this point at least, it does seem to be the biggest title to look forward to in December. The other big movies include The Angry Birds Movie and Beverly Hills Cop.
Captain America: Civil War released in the United States on May 6th and once again smashed box-office expectations and was possibly the biggest Marvel production ever. The latest Captain America, which makes his movie count up to three, sees our Avengers well and truly split down the middle. Tensions arise when Bucky, Captain America's childhood friend, is being hunted down for his crimes. This eventually turns into a massive brawl at an airport which is one of the most impressive fight scenes in movie history.
Article Continues Below...
Why is Captain America: Civil War coming to Netflix?
For those of you who are wondering why we're getting Captain America released on Netflix so early then we've got some good news for you. In 2014, Netflix struck a deal with Disney that would bring its theatrical new releases to Netflix around six months after they are in the cinemas. The deal started producing the goods back in September with the release of The Finest Hours. We've since seen Zootopia and The Jungle Book added to Netflix.
Given Disneys massive library and subsidiaries, which now includes Marvel and Lucasfilm, meant that we'd be getting each new Marvel movie. Starting with Captain America in December and we'll be seeing Doctor Strange arrive sometime in 2017.
We're super psyched to see Captain America come to Netflix and what more could you ask for at Christmas.