It's been 6 years since Breaking Bad left our screens and for many of us, that was a sad time indeed. After getting to know the characters for 5 whole seasons, having to let them go was a difficult thing to accept. Although in the past there have been rumors that there would be a season 6, that's all they were… rumors.
If you're like me you might have watched Breaking Bad right through several times. It's such a gripping tale that is full of fear, heartbreak, greed, and suspense. However, on Friday 11 October 2019, we were blessed with a new movie that follows on from the end of the series.
El Camino: A Breaking Bad Movie is 2 hours and 2 minutes long and was written and directed by the one and only Vince Gilligan. It truly does follow on from where we left off in Breaking Bad, which makes it the perfect closure that we needed all along. The main character, Jesse Pinkman, is of course played by Aaron Paul and he is still just as you'd remember from the series.
Article Continues Below...
We're going to let you in on our opinions of the film and whether or not it lived up to our expectations. If you've not yet watched the film and do not want any spoilers, you might want to stop reading now!
An overview of Breaking Bad
Ultimately, giving you an overview of Breaking Bad might take a very long time. 5 seasons is a lot to try and recap. However, in this case I think a simple video should refresh your memory.
So, here's a video of Aaron Paul recapping Breaking Bad in 2 and a half minutes.
Where does it all begin?
At the start of the new movie, Jesse is stood at a peaceful lake with Mike (the lovely but grumpy bald guy from Breaking Bad). They discuss money and freedom and what should be next. However, it immediately focuses back on Jesse escaping captive in an El Camino. He drives straight back to his safe place with Badger and Skinny Pete, his brothers from another mother.
We definitely see an incredibly vulnerable Jesse, one who is hurt, scared and frightened. When arriving 'home', he shovels noodles into his mouth and then goes to bed. It's clear that Jesse finds it difficult to escape the memories of his captivity as when he wakes up he pulls a gun on his friends. After they calm him down, he has a shower, shaves his overgrown face, puts on a leather jacket and so his quest begins.
I was impressed by the contrast of flashbacks and present-day, particularly when we see Jesse's interactions with Todd (the strange blonde guy). Jesse's future relies on what he has seen with Todd in the past. We certainly see more of Todd in the film than expected – he seems to have a kind but naive persona, believing that there are genuine reasons for committing a crime. In contrast, we see Jesse more vulnerable than ever before… not able to escape, cry out for help or fight. Instead, he gives in to Todd's requests like a slave.
However, despite having to do things against his will, Jesse's efforts with Todd lead him to his great escape in the end. Let's just say that Todd's flat has more than a tarantula hiding inside.
Is Walter White really dead?
Sorry hardcore Walt fans, he really is dead. The film only features Walt in a flashback with Jesse, where they sit in a café discussing pineapple and the future. Sadly for Walt, there is not a future. The film is very much Jesse's steps after being held captive. I'll tell you now that he manages to get away and make a fresh start for himself, far away from the chaos in his hometown.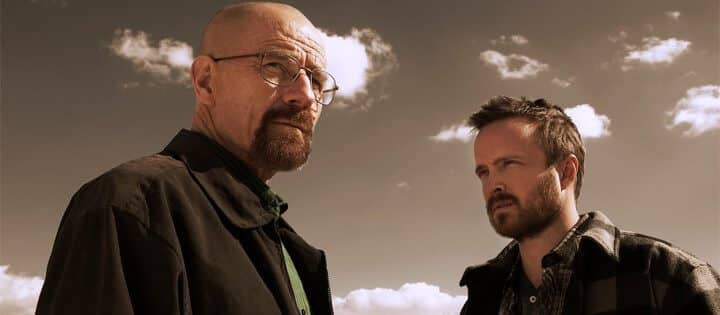 Was it worth the wait?
The film certainly plays on your emotions. I found myself waiting for something big to happen, something to open up the storyline further so that the plot could play out longer than the length of the film. Sadly, it seemed the perfect ending for Jesse. He got some money together, paid a hoover shop owner to build him a new life and then he ended up in Alaska. It was a peaceful ending to the show and one that Jesse Pinkman no doubt deserved. After all, he went through, despite the fact that much of it was wrong and illegal, he could finally be somewhere quiet and carefree.
So in terms of whether it was worth the wait… That really depends on what you were hoping for out of the movie. If you were looking for closure for Jesse and to know that Walt was really dead, you got your answer. If you were looking for an opportunity for the story to revive itself, then perhaps it fell a little short.
For me personally, I was hoping that there would be more action than Jesse finding his way. Throughout the movie I found myself hoping that there would be something bigger waiting. However, I did not want anything bad to happen to Jesse. Aaron Paul certainly did a fantastic job at playing the victim – a man who had been hidden, beaten and bruised. I felt sorry for him. I felt sad. In fact, I felt so sympathetic that when he was finally driving through Alaska at the end of the movie, I was relieved.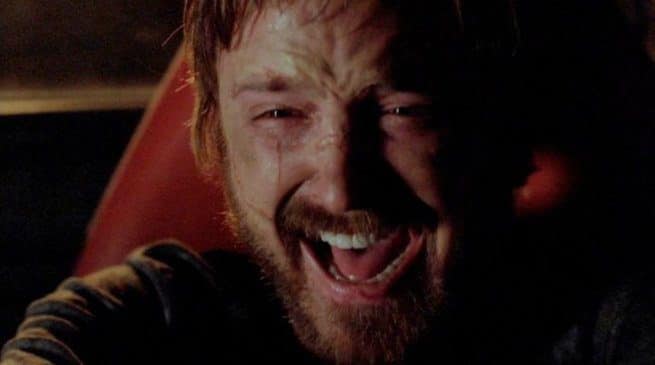 If I could have seen more it would have been to see the reactions of Walter's family. I wanted to see more of the aftermath of Walt's destruction and the mess he left behind.
In my opinion, the film was genuinely created well. There were previous characters involved but the focus was pretty much just on Jesse and his escape. It was worth the wait because it did have exactly the same vibe as Breaking Bad and therefore it did not feel out of place. The fact that it picked up where the series left off gave it a familiar feeling. It was a movie of winding down, not building up.
I never wanted anything terrible to happen to Jesse after his escape, but I was left wanting more. If there's not another movie, I will not cry about it because it had the perfect closure. However, if there is another I do hope it provides more excitement.
Will there be a sequel?
So far, nothing has been officially confirmed. This very much depends on whether the writer and producer wants to bring the story back to life again.
Vince Gilligan has in the past said he would "never say never" to more spin-offs of Breaking Bad. However, this purely depends on how well the film does and whether or not he wants to do something outside of this world.
Treat El Camino: A Breaking Bad Movie as a bonus. It is the dessert after the main course. It's a great movie but do not hold out on there being another one just yet!
---
So what were your thoughts on El Camino, b****?