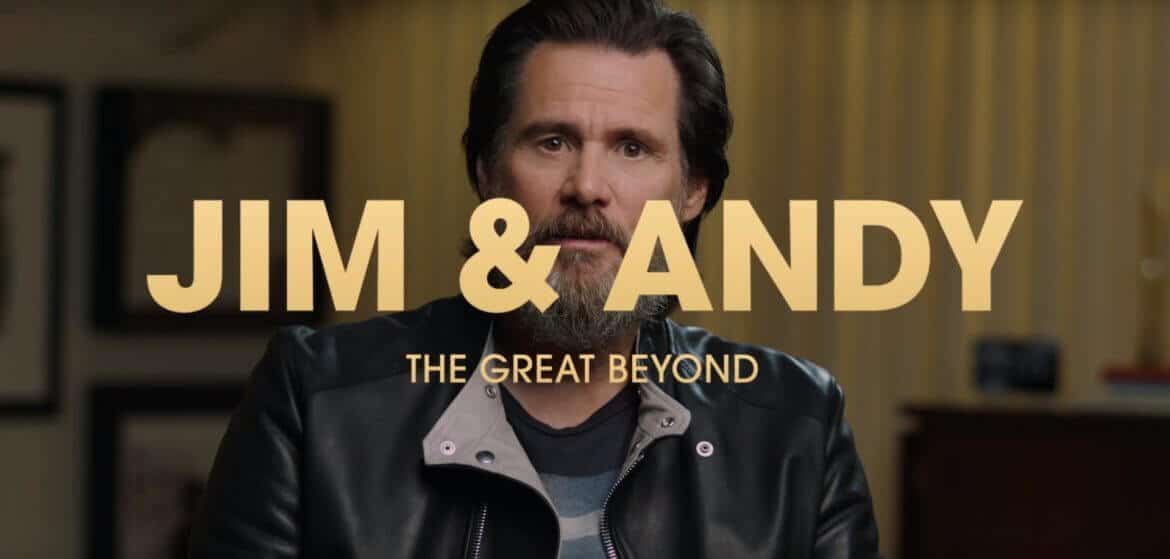 Jim Carrey is a comedy superstar having starred in massive roles such as Ace Ventura, Dumb and Dumber, The Mask, Bruce Almighty and playing The Grinch. One of his most celebrated movies is Man on the Moon which this documentary covers in-depth. 
For the first time, we'll take a look at never seen before behind the scenes footage from the movie. Jim Carrey took his performance to the next level by never actually coming out of character even after the cameras had stopped rolling.
Chris Smith will be directing the documentary who produced the movie with VICE for Netflix. He's most known for his work on American Movie, Collapse and The Yes Man.
Article Continues Below...
In case you haven't seen Man on the Moon, it's a biographical movie on the late Andy Kaufman who is widely considered to be one of the most influential comedy actors of all time. Andy was most known for his long stint on SNL between 1975 and 1982. Man on the Moon was released in 1999 to critical acclaim and also won Carrey a Golden Globe for the performance.
As you can see from the trailer, Jim Carrey takes a retrospective look at his performance intertwined with the unreleased behind the scene clips. The documentary is comprised of a cutdown of roughly 100 hours of footage that was taken on and off the set of Man on the Moon. It'll also feature Danny Devito who also co-starred in the movie as well as Paul Giamatti,
The movie has already appeared at both the Venice and Toronto film festivals.
Netflix Release Date
The documentary will be released on November 17th as part of the November 2017 Netflix Original lineup.
For any fan of Man on the Moon or indeed the comedy actor he portrays, Andy Kaufman this is a must watch. Will you be watching? Let us know in the comments down below.