Velvet Buzzsaw is Netflix's latest thriller and features some big talent who you probably recognize from other movies and TV series. Here's a look at some of the biggest cast members of Velvet Buzzsaw and where you've seen them before. 
We won't go into spoiler territory in the content below but will in particular point out where stars have featured in other Netflix Originals.
Without further ado, here's the cast of Velvet Buzzsaw.
---
Jake Gyllenhaal plays Morf Vandewalt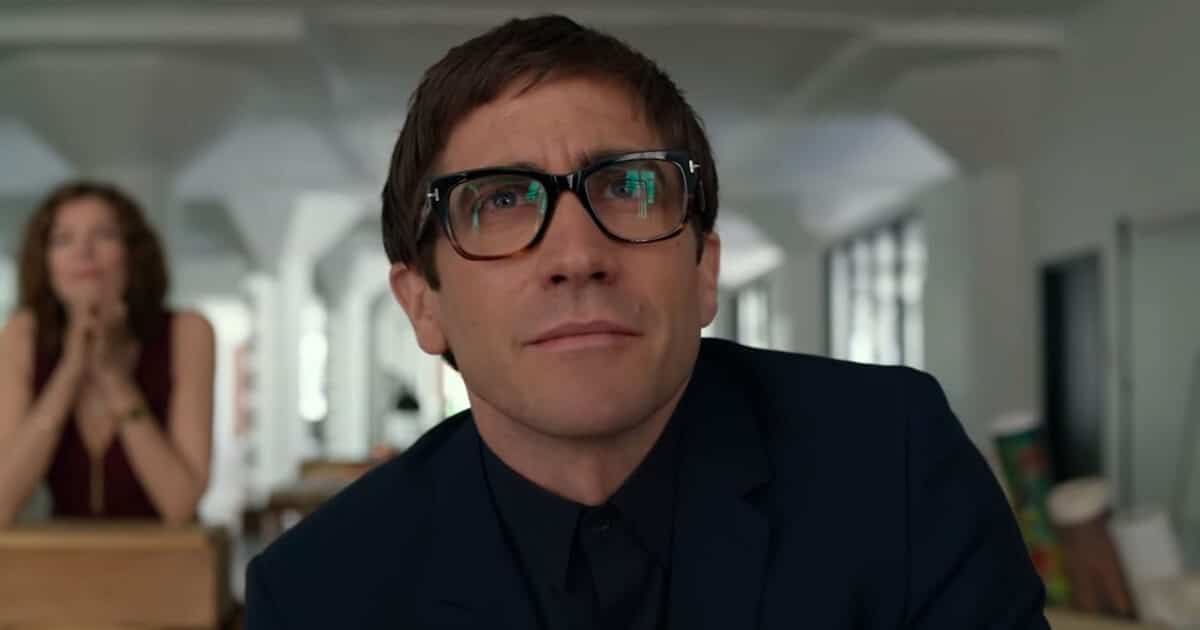 Jake is known for playing vastly different characters and this is perhaps one of his strangest to date. Jake is well-known so we won't go into his back catalog too much (we'd be here all day) but he's mostly known for Nightcrawler which also shares the same writer and director as this movie.
Jack also recently appeared in the heart-tugging Netflix Original movie OKJA.
---
Rene Russo plays Rhodora Haze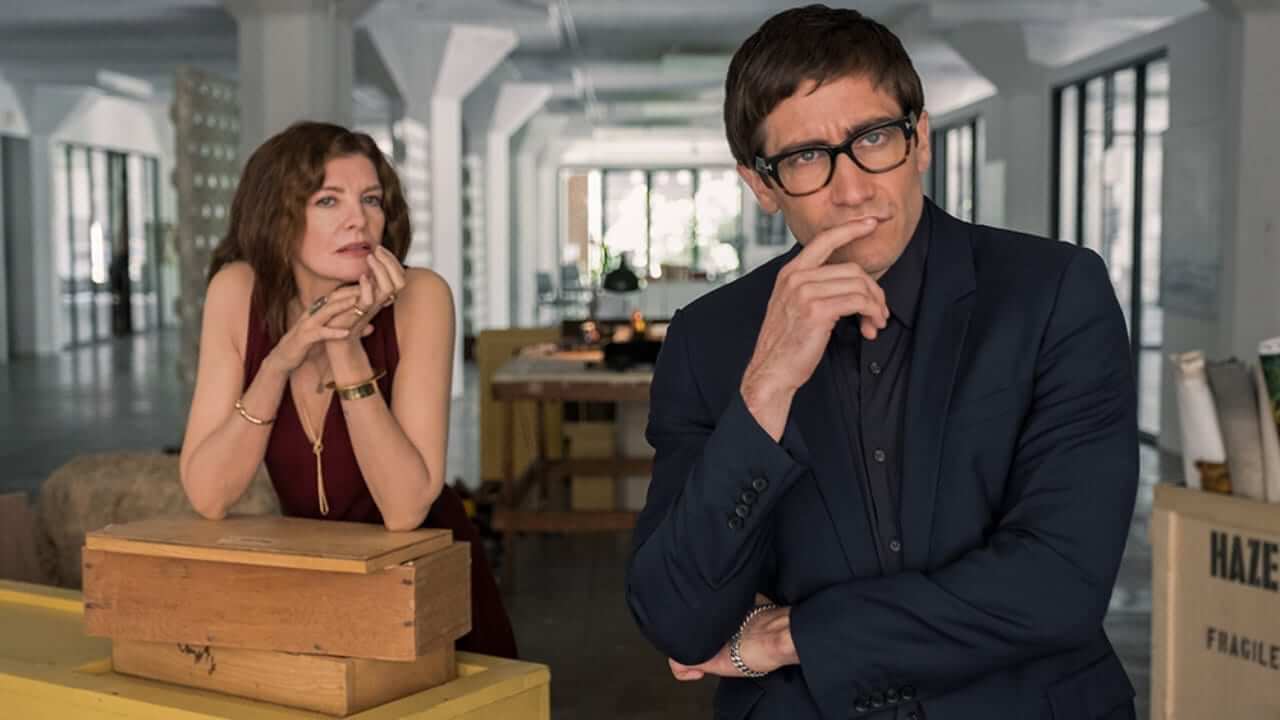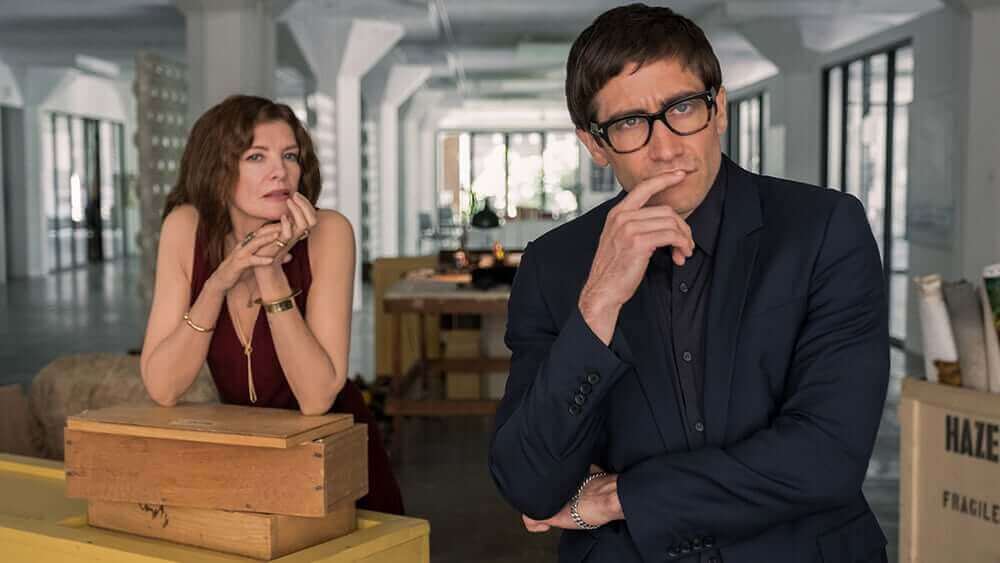 A Californian native, Rene Russo plays the role of a rich and successful art saleswoman. Once again, Dan Gilroy worked with Rene on his last big project, Nightcrawler where she played Nina Romina.
She's also appeared in Thor: The Dark World, The Intern, Lethal Weapon 3 and appeared in the popular 80s series Sable as Eden Kendell.
Noticeably, she's the character who has a tattoo on her back with Velvet Buzzsaw on it.
---
Zawe Ashton plays Josephina
Zawe Ashton plays a British art enthusiast throughout Velvet Buzzsaw but most Americans may not recognize her as this is one of her first appearances in an American production.
Netflixers may have noticed her in Wanderlust where she played Claire Pascal but she's been on British TV since 2002.
She's appeared on multiple soaps but is mostly known for her role in Fresh Meat and Guerilla.
---
Natalia Dyer plays Coco
Natalia has become a huge star thanks to Netflix and her recurring role in the giant series, Stranger Things. There she plays Nancy Wheeler and in this title, she plays the role of as an assistant to the art director.
Natalia has also appeared in titles such as Mountain Rest, After Darkness and Don't Let Me Go.
---
John Malkovich plays Piers
John plays a small yet pivotal role in Velvet Buzzsaw. John starred in the recent smash-hit success Bird Box as Douglas but has a vast and illustrious career.
He's appeared in titles such as In The Line of Fire, The Man in the Iron Mask (added to Netflix on February 1st, 2019 by the way!), as well as comedy titles such as RED and Johnny English.
---
Mark Steger plays Hoboman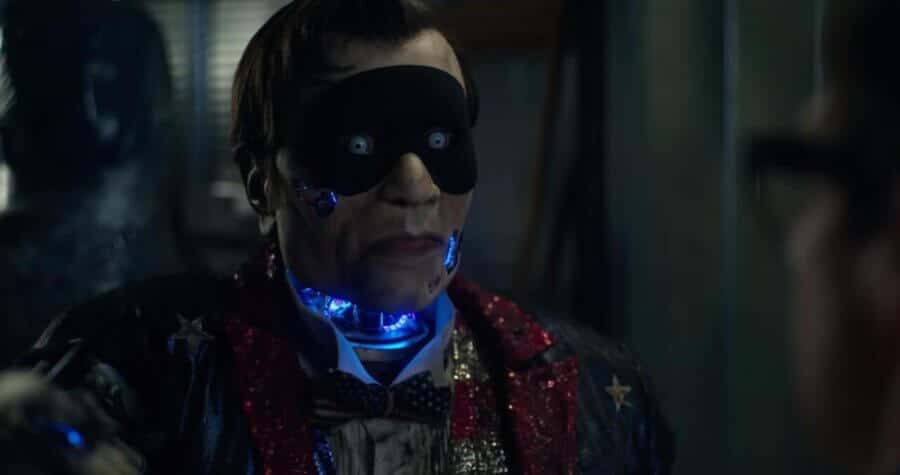 Our final main entry here is Mark Steger who plays the role of the robotic art piece Hoboman.
Now you may not immediately recognize Mark and that's probably for good reason. Mark's career has basically involved being the bad guy in various movies. He played the infected in I Am Legend, he actually plays The Monster in Netflix's Stranger Things. He also has credits in a whole suite of other horror titles too.
Here are a few more of the main cast members in Velvet Buzzsaw and where you've seen them before:
Toni Collete, an Oscar-nominated Australian actress plays Gretchen, a rival art director. She also appeared in Wanderlust as well as appearing in Little Miss Sunshine, About A Boy, and The Sixth Sense.
Daveed Diggs who plays Damrish is known for lending his music mostly but also appeared in Blindspotting and Wonder.
Tom Sturridge who plays Jon Dondon has appeared in titles like On The Road, Pirate Radio and Waiting for Forever.
Who was your favorite cast member to appear in Velvet Buzzsaw? Let us know in the comments.