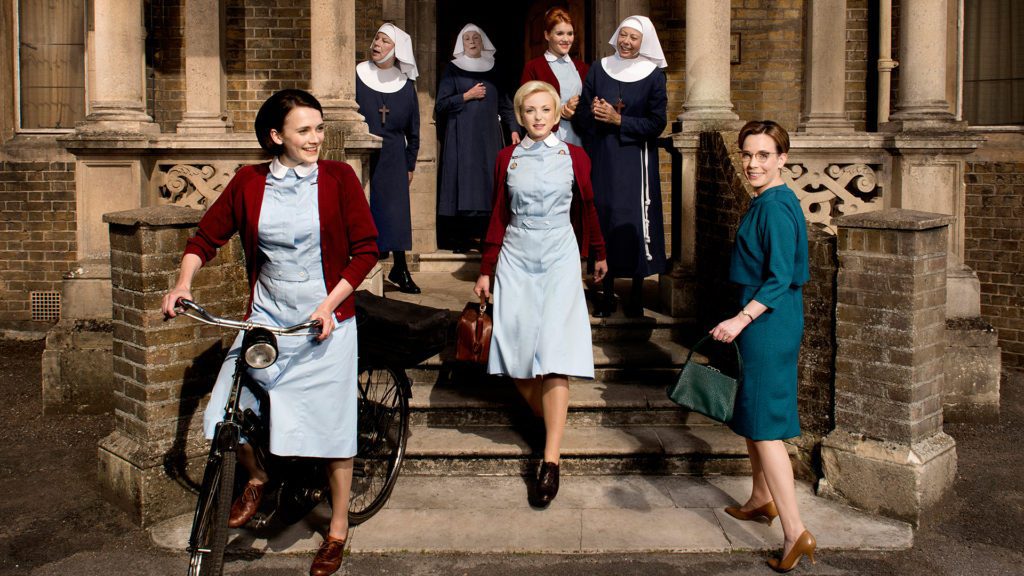 Netflix has a huge catalog of great British shows and Call the Midwife is among the very best. It's seen regular updates onto Netflix since the series first aired in 2012 and as of right now, you can stream every single season of Call the Midwife on Netflix and have been able too since 2013. This has made Netflix an ample spot to watch the series if you prefer not watching it live on PBS who currently runs the show.
Call The Midwife is an archetypal British period drama. Set in the East End of London shortly after the Second World War, the show follows the lives and loves of the midwives of the Nonnatus convent. The East End was desperately poor at this time, virtually a slum, the the expectant mothers-to-be show the stoicism that carried the East End through the war.
Often funny, always heart warming, sometimes tear-jerking but rarely moralistic, Call The Midwife touches on class divides, feminism, the relatively naive medicine of the time and a host of other issues that drive the episode plots.  This is a truly delightful series.
Article Continues Below...
The past few seasons of the show have been always added in September and given the release schedule haven't actually changed regarding the shows original release, we suspect that the same will happen this year too. That means you can expect season 5 of Call the Midwife to be arriving in mid-September 2016. Last year it was also included in the monthly preview too so we can expect to know the official release date of the show sometime in August 2016.
As for a sixth season, a Christmas special and a full length season has been confirmed for early 2017 so we can expect a similar Netflix launch pattern for that season too but we'll update you on that closer to the time.