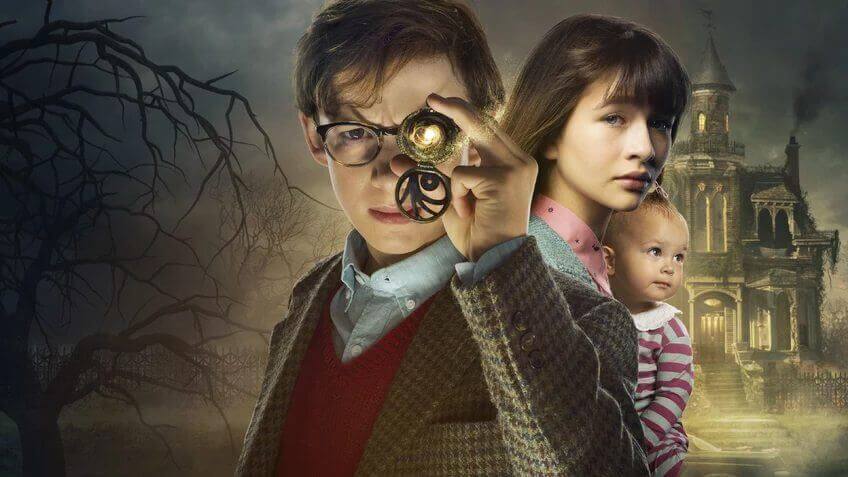 The long awaited season 1 of A Series of Unfortunate Events arrived on Netflix on January 13th, 2017 and has been met with praise from every angle. For diehard fans of the show, you'll know there's plenty more source material to go on and with a finale that set up the second season, let's take a look as to whether it's been renewed and when the next season will come to Netflix.
The series is based on the books by Lemony Snicket which tells the story of the Baudelaire orphans. The three siblings go from guardian to guardian being chased by Count Olaf who is after their substantial fortune left by their parents.
The first season cast Neil Patrick Harris as Count Olaf and Malina Weissman, Louis Hynes and Presley Smith as the three orphans. The first season covered the first four books in the series, The Bad Beginning, The Reptile Room, The Wide Window and The Miserable Mill.
Article Continues Below...
A Series of Unfortunate Events S2 Renewal Status
Official Status: Has officially been renewed by Netflix on social media channels. (03/13/2017)
We hope you're happy. Because you won't be, ever again. #ASOUE Season 2. pic.twitter.com/MlXpqqs2dJ

— Netflix (@netflix) March 13, 2017
Although it hasn't officially been renewed as of yet, there's essentially no evidence that it won't be getting a second season. The fact we've only covered four of the thirteen novels points to us having many more seasons (which we'll predict a bit further down).
We're likely to hear of a renewal in the next couple of months, and once we do, we'll update this page to let you know.
When will Season 2 of A Series of Unfortunate Events be on Netflix?
Updated (01/01/2018)
Netflix has officially given us the release date in a new teaser trailer that dropped on social media today.
Season 2 of A Series of Unfortunate Events is coming to Netflix on March 30th, 2018.
https://twitter.com/ThePlaylist/status/947827629570383872
How many seasons will there be?
We thought we'd quickly go over how many seasons there's likely to be. This is speculation but given we had four books covered in season 1; it's likely that there'll be a total of three to four entire seasons for the show. That's covering the original source material books at least. Season two would likely include The Austere Academy, The Ersatz Elevator, The Vile Village and The Hostile Hospital. Season three would probably include The Carnivorous Carnival, The Slippery Slope, and The Grim Grotto. The final season would likely stretch out the last two books being The Penultimate Peril and The End.
Whether Netflix could stretch the books out further is yet to be seen. You could also consider that additional material could be made by the book's author or it could be the direction of Orange is the New Black and produce its storylines.
Have you enjoyed Netflix's A Series of Unfortunate Events? When do you think we'll get a second season?