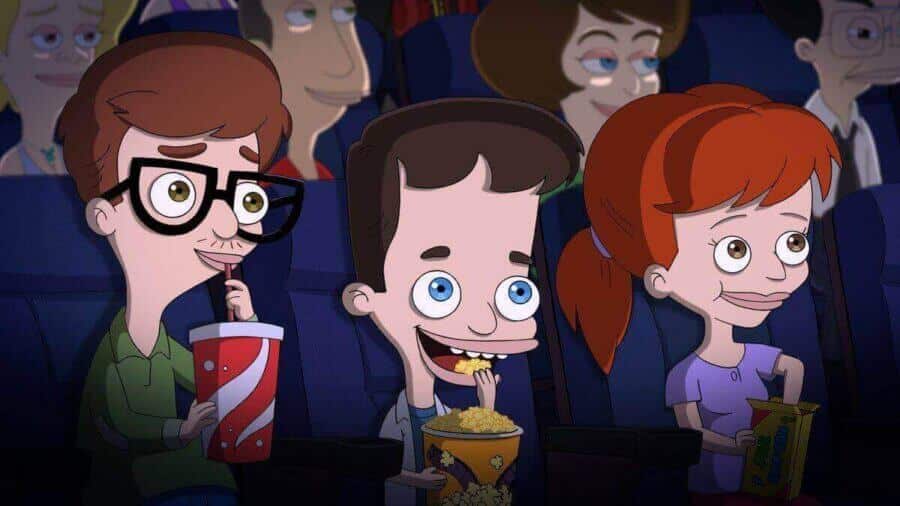 The crass Netflix Original animated series Big Mouth is returning on October 5th for its second season. There's been quite a bit of news and snippets surrounding the next season so let's take a look at everything we know about season 2 of Big Mouth.
Big Mouth found its way onto Netflix late last year and it was desperately needed. With Fox's top flight animated sitcoms leaving Netflix in favor of Hulu and only a handful of Originals, a content hole appeared. And to complete my pun, Big Mouth certain filled said hole. It follows around a group of friends as they hit puberty and the puberty monsters find them.
---
The Impact of Season one
The first season was a runaway success for Netflix. On Netflix, most reviews are up in the five-star review territory with the exception of a few who don't' like how rude the show is. The show also boasts high review scores on Metacritic, IMDb, and Rotten Tomatoes.
As for us, we've ranked it pretty highly on Netflix among the other animated series. On our top 5 animated shows list, we've ranked it number 3.
Just recently, Netflix released some new features on Netflix regarding its mature content policy. Big Mouth wasn't mentioned by name but because of its cartoon nature, it's clear that these measures will impact the show.
---
The Season 2 Cast
There have been no major departures for the show going into season two and the teaser trailer revealed that all of the main voice actors are returning. These include:
| Actor/Actress | Character | Where have I heard them before? |
| --- | --- | --- |
| Nick Kroll | Hormone Monster | Sausage Party, Sing, Captain Underpants |
| John Mulaney | Andrew Glouberman | SNL |
| Fred Armisen | Elliot Birch | Robot Chicken, SNL, The Lego Ninjago Movie |
| Jessi Klein | Jessi Glaser | Inside Amy Schumer |
| Maya Rudolph | Hormone Monstress | Happytime Murders, The Good Place, Big Hero 6: The Series |
We don't have confirmation of whether Jordan Peele, Maya Rudolph, and Jenny Slate are returning.
---
Big Mouth Season 2 Trailer
https://www.youtube.com/watch?v=4QUix4Hdyps
---
Season 2 Release Date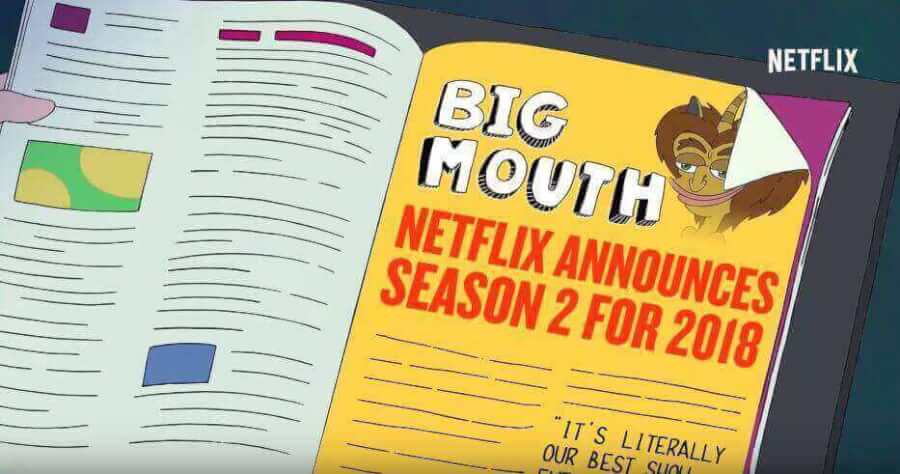 Big Mouth Season 2 releases on October 5th.
Like other Netflix Originals, all ten episodes will drop at once and ten episodes have been confirmed for the second season.
Keep it locked onto this post for more as the Big Mouth release date edges ever closer.
Are you excited for Big Mouth season 2? Let us know in the comments below. While you're here check out the full list of Netflix Original Comedy series!