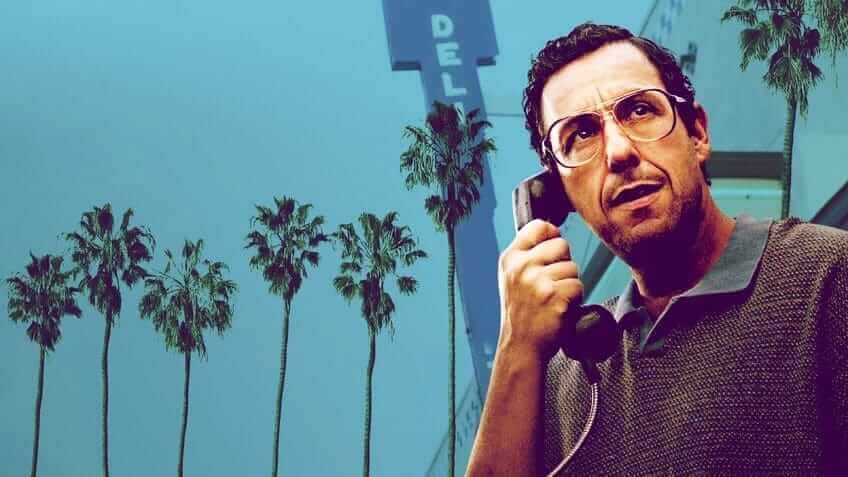 Adam Sandler's latest movie is out and while it's once again facing plenty of criticism, the cast list is impressive having the who's who of the comedy world.
The movie landed on Netflix on April 14th and is about a talent agent in LA who is largely shunned in the entertainment business up until his finds a new star who was singing at Magic Mountain.
The cast list is impressive in itself but what's most impressive is the scenes at the beginning and end of the movie where lots of big names make cameo appearances.
Here's the complete cast list for Sandly Wexler on Netflix:
Adam Sandler
Al Yankovic
Arsenio Hall
Chris Rock
Colin Quin
Conan O'Brien
Dana Cavey
Darius Rucker
David Spade
Dr. Drew
Gary Dellabate
George Wendt
Henry Winkler
Jackie Wexler
Jane Seymour
Janeane Garofalo
Jason Priestley
Jay Leno
Jennifer Hudson
Jewel
Jimmy Kimmel
Jon Lovitz
Jonathan Loughran
Judd Apatow
Kate Micucci
Kevin James
Kevin Nealon
Lamoure Morris
Lisa Loeb
Lorne Michaels (creator of SNL)
Louie Anderson
Millie Wynn
Milo Ventimiglia
Nick Swardson
Paul Rodriguez
Pauly Shore
Penn Jillette
Richard Lewis (Curb your Enthusiasm)
Rob Schneider
Terry Crews
Tim Herlihy
Vanilla Ice
That's one heck of a cast list with plenty of names from Sandlers past movies and his SNL days. Did we miss anyone? Let us know in the comments below.