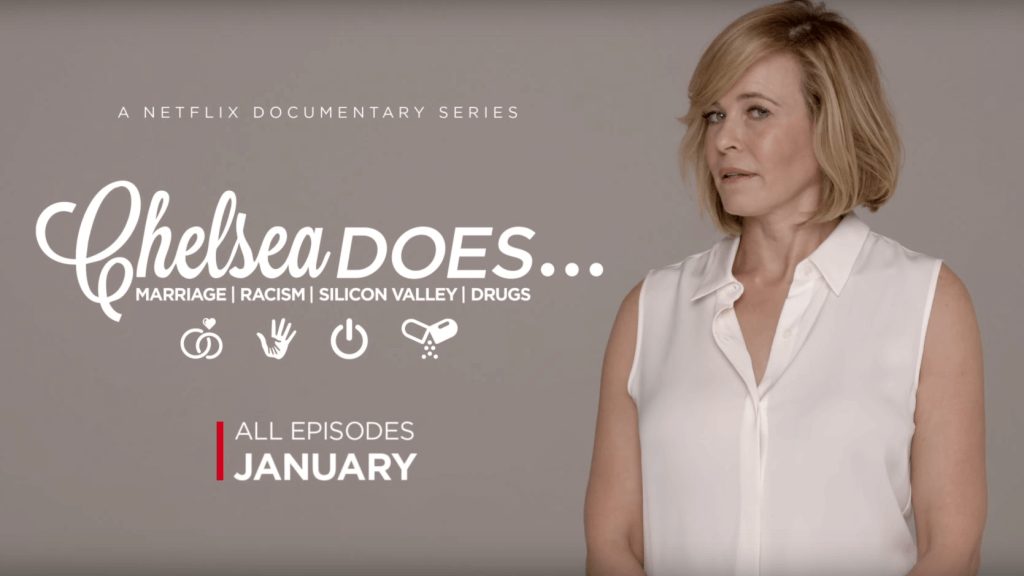 A new 4 part docu-series was announced today in a collaboration between Netflix and Chelsea Handler. The 4 episodes will arrive all at once sometime in January 2016, currently making it the only Netflix Original slated for the month.
The series is one of the three parts that came with Netflix's deal with the comedian last year. The first part of the deal was for a stand-up special which was entitled "Uganda Be Kidding Me" which arrived last year and her upcoming talk show scheduled to launch some time in 2016.
The documentary series will display her more serious side as she said in the trailer above as she tackles 4 separate issues throughout the duration of the show. Marriage, Racism, Silicon Valley and Drugs.
The docu-series while deal with often sensitive issues will almost certainly have Chelsea's wry sense of humour plastered in.
After this series has arrived on Netflix we expect more information to be dropped on her new talk show which is expected to be Netflix's version of 60 minutes covering the latest news and events but not in the schedule that Chelsea was subjected to on E!