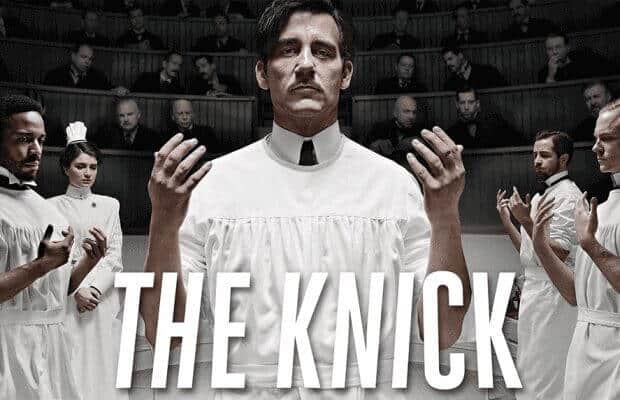 Seasons 1 and 2 of The Knick will be the only produced for Cinemax as the show has been cancelled. Below, we'll take a look at what seasons of The Knick are streaming on Netflix plus look at whether Netflix could possibly revive the show too.
Cinemax is the network behind the show and up until recently, Netflix had a solid relationship with the provider. That went south about two years ago when the entire movie library was removed in favour of their own streaming services as we'll come onto in a second.
Beyond movies, Cinemax has produced some excellent TV content in the past few years such as Banshee, Quarry and Outcast. The Knick has been one of the most successful, however, scoring almost perfect review scores by critics. Despite this, Cinemax announced last year that it won't be returning for a third season.
Is The Knick on Netflix US?
Much like the movie library from Cinemax, The Knick cannot be found on Netflix in the United States. There are other streaming options but more than likely, you're going to have to pay a premium to get access. Hulu is your best bet where The Knick comes in the Cinemax/HBO bundle adding an extra $5 to your monthly subscription bill.
Beyond that, Cinemax also has a MAX Go option where you can stream through that, again for a monthly fee.
Other Regions
Much like the USA, Cinemax TV series are vacant from every single Netflix region. We don't have specifics as to why this is the case in every region. In most cases, the show resides on whatever premium network is available. For example, in the United Kingdom, the show is only available through Sky.
Could Netflix revive The Knick for season 3?
Given how talks broke down between Cinemax executives and the showrunner, it's highly unlikely that Netflix would consider giving the show a second wind. However, given Netflix doesn't currently have its own medical drama, it can't be ruled out especially since Netflix is on a big spending spree with new shows in 2018.
Would you like to see The Knick on Netflix? Let us know down below.