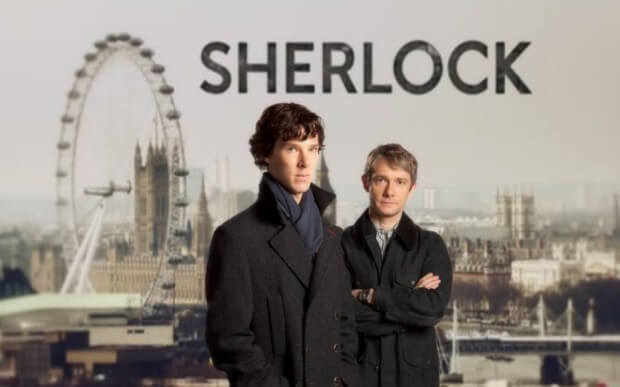 If you're looking to watch the latest and greatest of the hit BBC series starring big time movie stars Martin Freeman and Benedict Cumberbatch who both have seen big success in massive blockbuster movies. Martin Freeman has become known for his lead role in The Hobbit and Benedict Cumberbatch recently played the villain in the big remakes of Star Trek in the recent edition named Into Darkness.
In case you've not watched the first two seasons of Sherlock (which you can catch up on Netflix right now) we'll fill you in on what you're missing. From 2010 the modern and updated crime and mystery drama has been making waves in both the United Kingdom and the United States of America. Sherlock is a freelance detective who has extraordinary abilities when it comes to solving crimes. Watching the first episode will get you hooked – trust me.
In a big scoop for Netflix you'll be getting season 3 completely free of charge as part of your subscription and exclusively too. Which means that Hulu and Amazon Prime will have to keep their grubby hands off of it.