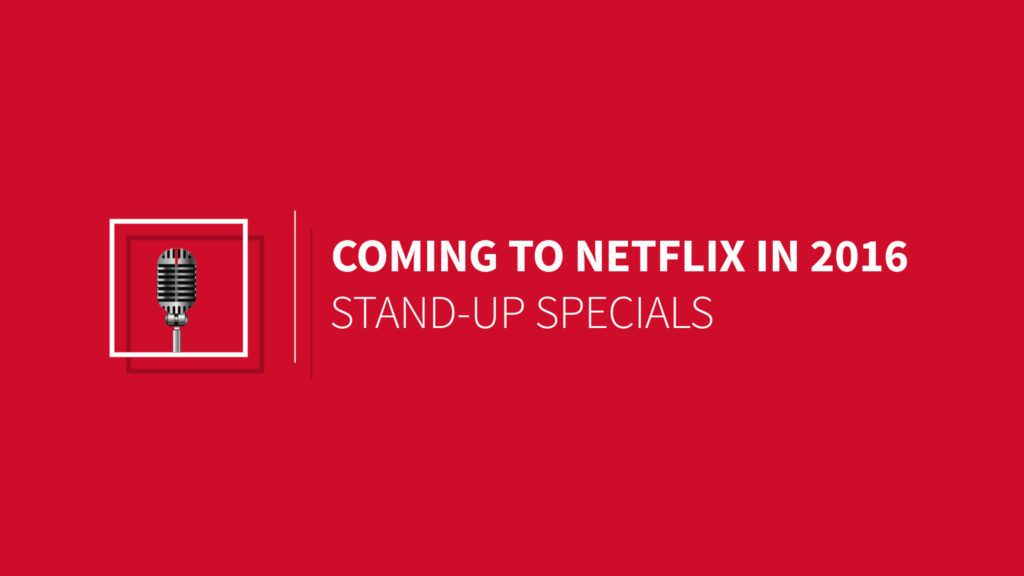 The expanding list of comics available exclusively on Netflix is set to grow even further in 2016. We've already covered all the series and movies you can expect to see in 2016 but now it's time for the stand-up comedians to have their spotlight. In the list below we're going to be looking at all of the standup comedy specials currently scheduled to arrive in 2016 which goes back to the start of this month (April) and up until December 2016.
Hannibal Takes Edinburgh
April 8th

Earlier on in April, Hannibal Takes Edinburgh was a stand-up special mixed with a documentary format to give you an insight to one of the biggest comedy festivals on the calendar, the Edinburgh Fringe festival which takes place every August for an entire month. Hannibal Buress is of course no stranger to Netflix having presented three standup specials already on Netflix with Comedy Camisado, Animal Furnace and Live From Chicago rounding out his catalog on Netflix.
Patton Oswalt: Talking for Clapping
April 22nd
Article Continues Below...

Released just hours ago, Patton Oswalt joins Netflix for the first time as a Netflix Original special but that's not to say there's not some of his previous content on Netflix. The accomplished television, film, voice actor and stand-up comic is a veteran in his field and it shows. It's already secured one of the best ratings for a stand-up special on Netflix and that's for good reason. Talking for Clapping sees the comic on stage in San Francisco where he covers old people, gay proms and a specific event in his history that involved a clown. Shudders.
Ali Wong: Baby Cobra
May 6th

Scheduled to arrive on May 6th, Ali Wong will be getting her Netflix debut with a Netflix special called Baby Cobra. The special was prerecorded at the Neptune Theatre in Seattle. Besides standup comedy Ali is also known for some of her roles including those on Black Box, Hey Girl, Dealin' with Idiots and a part in Savages too. She's previously been listed in the top 10 comics to watch by Variety and we're certainly excited to see what she delivers for Netflix.
Bo Burnham: Make Happy
June 3rd

Also flying the Netflix Original flag for the first time is Bo Burnham although it's not his Netflix debut. You're currently able to see his 2013 set called 'what.' The comic who's only 25 has already had a successful career when it comes to stand-up comedy and will no doubt be furthered by his new Netflix Original called Make Happy when it arrives in early June. Besides his content on Netflix, he was featured in Comedy Central Presents which he holds the record of youngest comic, starred in Hall Pass, Kroll Show and had a cameo in Parks and Recreation.
Jim Jefferies: Freedumb
July 1st

Netflix clearly has a thing for Jim Jefferies and we can see why, he's probably one of the funniest and angriest Austrlians you'll ever get the pleasure of watching. Touching on a wide range of subjects, the Aussie comes at them in a way that's sure to tear some peoples sides and absolutely infuriate others and I think that's just how he likes it. He's probably produced one of my favorite Originals so far with Bare so Freedumb will have to do a lot to impress.
Jeff Foxworthy and Larry the Cable Guy: We've Been Thinking…
August 26th

If Trailer Park Boys is your thing then this could be right up your alley. Grammy-nominated Jeff Foxworthy and redneck Larry the Cable Guy comes to Netflix for the very first time and it's going to be an absolute treat to watch during the hot summer month of August. This isn't the first time the duo have united as they regularly present a show on Sirius XM and their sellout show called We've Been Thinking… is sure to be a great special to be added to the Netflix lineup.
Iliza Shlesinger: Confirmed Kills
September 23rd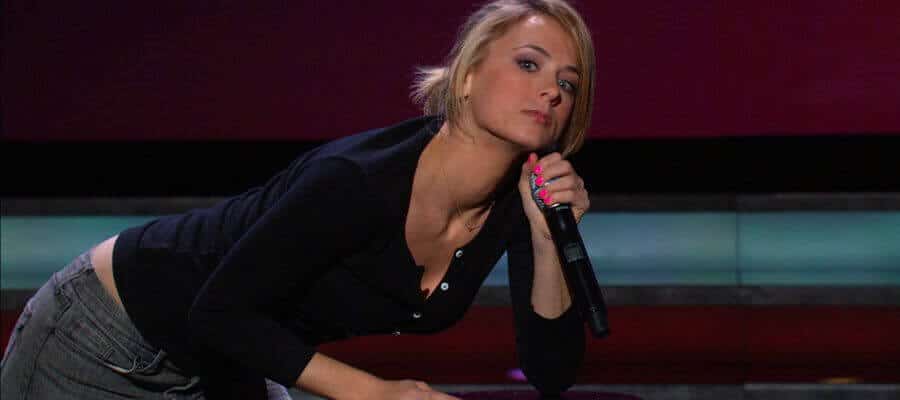 Here's a heavy weight when it comes to entertainment and stand-up comedy but may and probably isn't to everyone's taste. Having a Netflix Original already under her belt as well as another special streaming on Netflix, expectations are high. For those of you who haven't checked out her stand-up before you may remember her from Chelsea Lately where she was regularly featured or as the winner of NBC's Last Comic Standing or even as the host of Seperation Axiety on TBS?
---
We hope a few of those names standout and gives you something to look forward to. Remember list will no doubt only grow as the year progresses and new acts are announced. In the meantime go check out all of the other Netflix Original stand-up specials on Netflix.