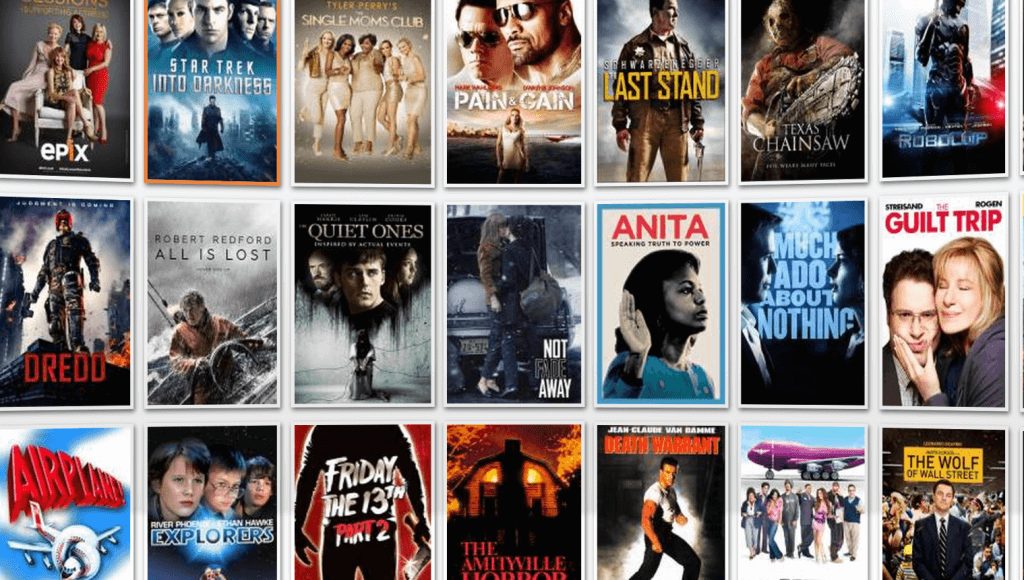 This post will be forever known as the post which documented the end of a 5 year relationship between movie provider Epix and Netflix resulting in many of the biggest movies on Netflix being removed throughout the month.
Highlights
Featured Videos - Article Continues Below...
So let's start of with that Epix content. The majority will be heading out on September the 30th. These include Brad Pitt's World War Z, Jackass and the hilarious Wolf of Wall Street. There's a lot more hidden Epix movies that'll be leaving too and we're doing our best to fill in the gaps and give you enough time to stream before they leave forever.
Elsewhere, on the first of September, the British series called The IT Crowd which stars Chris O'Dowd, Richard Ayoade and Katherine Parkinson who are the IT department at a company deep in the basement.
Complete List of Titles Expiring in September 2015
September 1st
Agent Cody Banks 2: Destination London (2004)
Better Than Chocolate (1999)
Bratz: Rock Angelz (2005)
Care Bears: Big Wish Movie (2005)
Care Bears: Journey to Joke-a-Lot (2004)
Crouching Tiger, Hidden Dragon (2000)
Curious George 2: Follow That Monkey! (2009)
Doomsday Preppers: Season 1-3
Electrick Children (2012)
FernGully: The Last Rainforest (1992)
Ink Master: Season 2
The IT Crowd: Series 1-4
Jackie Brown (1997)
Lock, Stock and Two Smoking Barrels (1998)
The Lost Boys (1987)
Mortal Kombat: The Movie (1995)
Patch Adams (1998)
Perfume: The Story of a Murderer (2006)
Rugrats in Paris: The Movie (2000)
Rules of Engagement (2000)
Rumpelstiltskin (1987)
Sarah's Choice (2009)
School of Rock (2003)
She's the One (1996)
Sleepless in Seattle (1993)
Total Recall (1990)
W. (2008)
September 2nd
Cheech & Chong's Hey Watch This (2010)
September 3rd
September 4th
September 5th
Marilyn in Manhattan (2012)
September 7th
Ramsay's Best Restaurant: Season 1
September 9th
Bratz: Friendship Is Always in Style (2014)
Kicking It (2008)
September 10th
100 Below Zero (2013)
Becoming Chaz (2010)
Crash & Bernstein: Season 1-2
War Witch (2012)
September 13th
September 14th
September 15th
Best of Teletubbies
Bratz: The Video: Starrin' & Stylin' (2004)
Coach: Season 1-9
Spiral: Season 4
Valhalla (2013)
September 16th
Hank: Five Years from the Brink (2013)
The Slap: Season 1
September 20th
September 22nd
National Geographic: Inside Guantanamo (2009)
National Geographic: The Battle for Midway (1999)
September 26th
Indy 500: The Inside Line (2011)
Lethal Force (2011)
Ron White: A Little Unprofessional (2012)
September 27th
LEGO Ninjago: Masters of Spinjitzu: Season 1-2
My Boys: Season 1-4
September 28th
Undeclared: The Complete Series
September 29th
Bratz: Desert Jewelz (2011)
Comic Book Men: Season 2
Coriolanus (2011)
September 30th
Anchorman 2: The Legend Continues (2013)
Apocalypse Now (1979)
The Expendables 3 (2014)
The Good Guy (2010)
The Hunger Games: Catching Fire (2013)
If I Stay (2014)
Jack Ryan: Shadow Recruit (2014)
Jackass Presents: Bad Grandpa (2013)
Nebraska (2013)
The Prince (2014)
Saved! (2004)
The Skeleton Twins (2014)
Star Trek: The Motion Picture (1979)
Star Trek Into Darkness (2013)
Transformers: Age of Extinction (2014)
The Wolf of Wall Street (2013)
World War Z (2013)