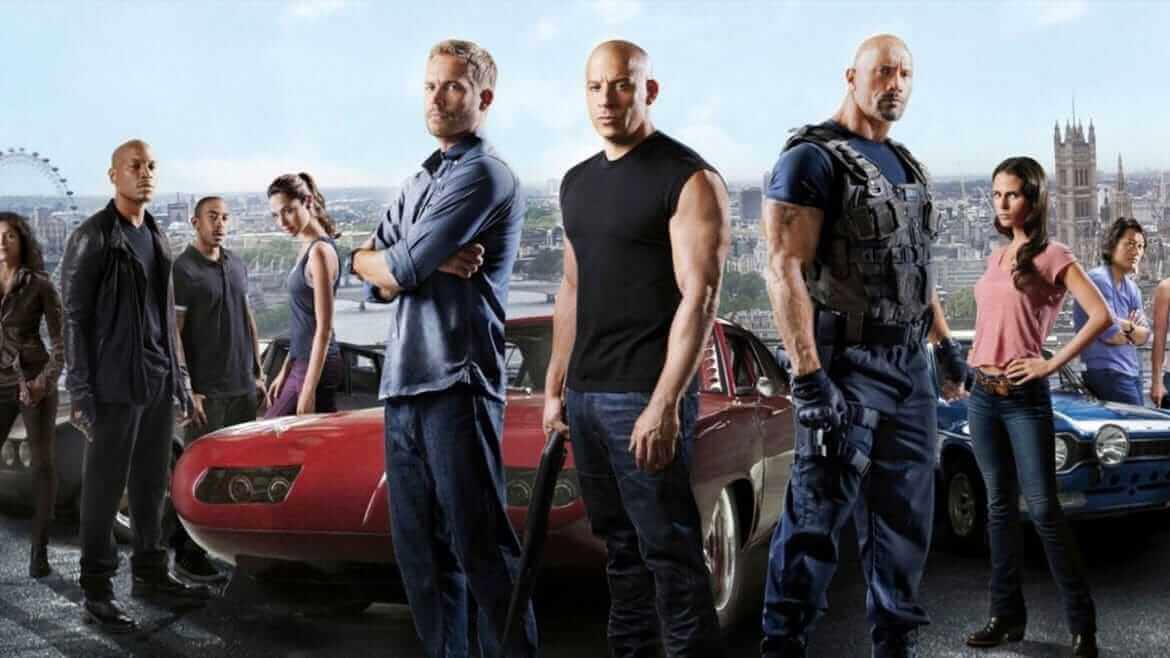 With the imminent release of 'The Fate of the Furious' on April 14th (USA Release), you might want to catch up on any of the other 7 films that have been released in the series, and what better platform to watch it on then Netflix.
The Franchise was established in 2001 with the first film "The Fast and the Furious", which introduced Vin Diesel and Paul Walker as the protagonists. The film mostly focuses on late night street racing and places Brian O'Conner (Paul Walker) as an undercover Cop trying to discover criminals stealing expensive electronic equipment. Dominic Toretto (Vin Diesel) is a talented street racer that has a history with Brian that plays a very big role in the movies.
This film was followed up by 6 others, that have all be extremely popular with fans, grossing more than 3 Billion Dollars in total.
The first film was quite heavily centered around street racing, but the series has branched off more towards Mission Impossible style action, along with heists and prison breaks. Some fans were put off by this change, but the majority have embraced it. The series has become mainly known for its many action stunts and explosions, and less so the plot, but this still doesn't seem to stop people from enjoying it.
List of films up to 7:
The Fast and the Furious (2001)
2 Fast 2 Furious (2003)
The Fats and the Furious: Tokyo Drift (2006)
Fast & Furious (2009)
Fast Five (2011)
Fast & Furious 6 (2013)
Furious 7 (2015)
The titles can be a little awkward to understand as they don't really stick to one format, and probably never will for however long they decide to pump out these movies.
Unfortunately for our American and English visitors, the Fast and Furious is not currently available to stream at this current time. But viewers in Belgium and the Netherlands are able to watch both Fast & Furious 6 and 7.  There is a chance of the Fast and Furious franchise coming to American Netflix in the future so please keep on checking.
Currently, your best bet for online streaming would either be Google Play or YouTube Movies. The series is also fully available to rent on Netflix DVD (only USA), so if you are fortunate enough to have an account, you will be able to acquire the films.
If you do Enjoy Action movies you might be interested in looking at our top 50 Action Movies on Netflix, which might give you an alternative film to watch while you wait for 'The Fate of the Furious' to release in Cinemas.