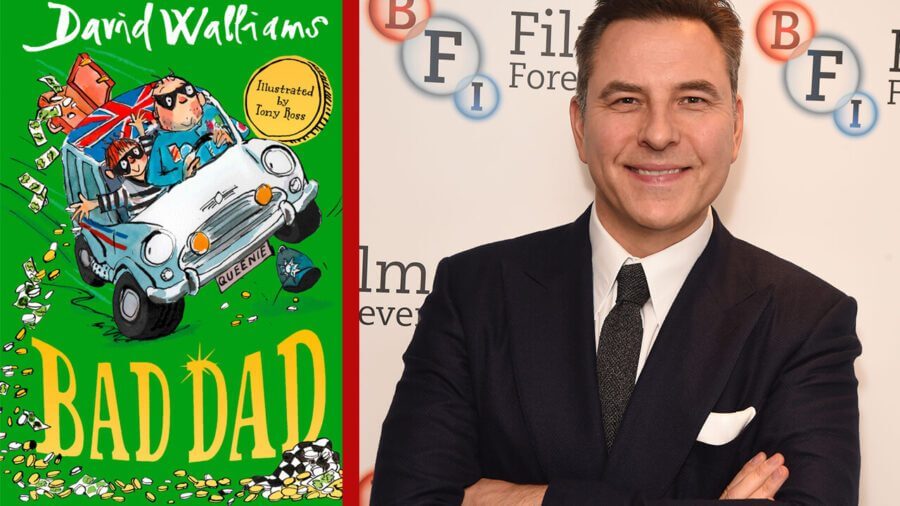 Adding to its ever-expanding children's lineup, we've got word that Netflix is adapting David Walliams kid's novel, Bad Dad into a live-action movie. Here are some of the first details on the project. 
David Williams is mostly known for his work on the BBC comedy series Little Britain which later saw a US spin-off. In addition, he's known for his judging on Britain's Got Talent reality series but he's also wildly successful writing books with hits such as Fing, Geronimo, The Creature Choir and an upcoming title named Slime.
At last some good news. My brand new children's book, SLIME is out on 2nd April. It's my gooiest adventure yet! You can order your copy here https://t.co/EnNhzL8f59 pic.twitter.com/sdM7Zr6aBe

— David Walliams HQ (@davidwalliams) March 13, 2020
The new live-action movie will be based on the hit selling Bad Dad novel released in 2019.
The book and therefore the movie will be about "a father and son who take on the villainous Mr. Big".
Netflix is currently casting for the following roles according to our source and gave several descriptions of each of the characters:
Frank – Frank hatches a daring plan to break his father out of prison for the night so they can put the stolen money back.
Gilbert – Frank's dad. He's thrown in prison for driving the getaway car in a bank robbery.
Mr. Big – Evil crime boss.
It's important to stress at this stage, Netflix has yet to confirm any official regarding the movie.
As always, we'll keep this post updated as we learn more about the movie project but for now, you can hear David Walliams