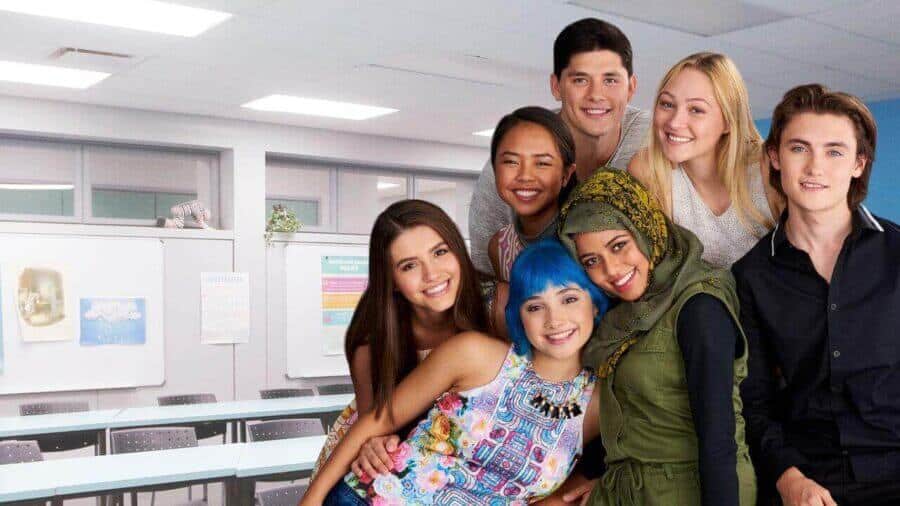 After years of speculation, Degrassi: Next Class has been confirmed it will not be returning for a fifth season on Netflix. This was already pretty much expected but the official confirmation means that it's now set in stone that there will not be season 5 of Degrassi: Next Class. 
It's been two years since the last season of Degrassi: Next Class last premiered with season 4 touching down onto the streaming service on July 7th, 2017.
Since then, many fans have questioned the status of the show. Up until season 4, new seasons had arrived swiftly on a 6-month basis so when January 2018 rolled around, something was up.
Article Continues Below...
That's until March 2019 when Stefan Brogren finally acknowledged what we all came to expect. Degrassi: Next Class has been canceled.
Working on new directors reel right now and I'm totally lost watching #DegrassiNextClass. Damn it's so good! Ended too soon.

— Stefan Brogren (@stefanbrogren) March 7, 2019
The official Degrassi website has yet to be updated to reflect the fact the series has now canceled.
Who canceled Degrassi: Next Class?
As you may know, Netflix only carried the show as an Original outside of Canada. The series was in fact canceled by the Family Channel in Canada. It was likely then offered to Netflix to carry on with the show but given the circumstances now, that likely didn't come to fruition.
Don't worry though, Netflix has plenty of other teen dramas to work your way through. Titles like On My Block, Greenhouse Academy, Riverdale, Atypical, Alexa & Katie are all worthy watches if you enjoy Degrassi: Next Class.
Are you sad to see Degrassi: Next Class finish on Netflix? Let us know in the comments.