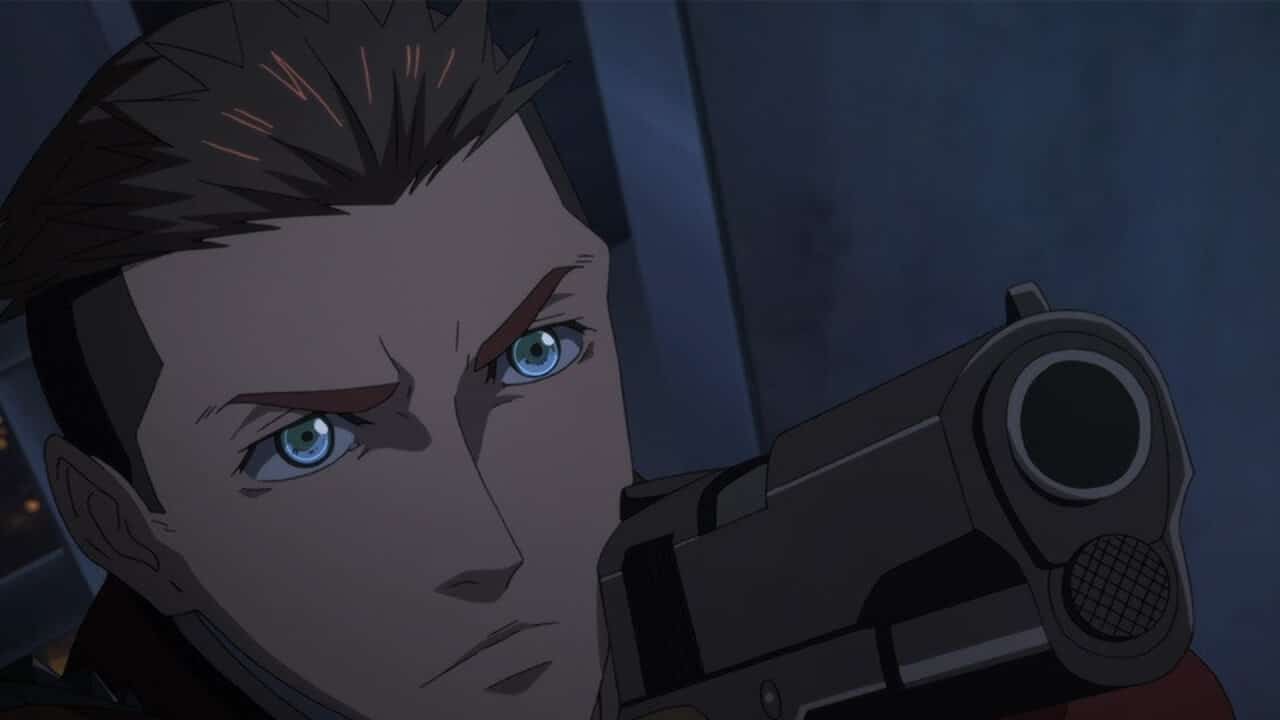 Coming to Netflix this holiday season is the latest release of Netflix Original anime Hero Mask. The police crime-thriller will be the first of four animes set to release in the month of December. If you've not heard of the upcoming title, then let us help. Here's everything we know so far about Hero Mask.
Hero Mask is an original net animation created by studio Pierrot exclusively for Netflix. The series does not have any source material to go from as it isn't based on a Manga, series director Hiroysau Aoki's previous work was on other popular titles such as No Game, No Life and Hunter x Hunter.
The Plot
The series is centered around police detective James Blood and his investigation into a series of grisly crimes involving a mysterious mask.
---
The Cast
It is likely that Hero Mask will release with an English Dub, but the English cast list has not been released. Instead, the Japanese voice actors are listed below.
| Role | Actor/Actress | Where have I heard them before? |
| --- | --- | --- |
| James Blood | Yasuyuki Kase | Naruto Shippuden, Street Fighter Alpha, One Piece |
| Sarah Sinclair | Yuko Kaida | Glass Fleet, Bleach, Digimon Adventure |
| Lennox Gallagher | Junpei Morita | Harmony, Mazinger Z: Infinity, GoGo Sentai Boukenger |
| Edmond Chandler | Kentaro Takano | N/A |
| Harry Creighton | Kouki Uchiyama | Devilman Crybaby, The Anthem of the Heart, Charlotte |
| Geffrey Connor | Yuzuru Aoyama | N/A |
| Steven Martland | Takayuki Sugo | Lupin the Third: The Blood Spray of Goemon Ishikawa, The Empire Corpses |
| Richard Burner | Yutaka Nakano | Ghost in the Shell, Cowboy Bebop, Kingdom |
---
What do the characters look like?
---
How many episodes are there?
It has been confirmed that the first season will air with 15 episodes!
---
The Trailer
Netflix hasn't officially released a trailer on their youtube channel as of yet, nevertheless, we were still able to find a trailer!
https://www.youtube.com/watch?v=KU0VVaIYrsY
---
When is the release date?
Hero Mask will be available to stream from the 3rd of December!
---
Will there be a season 2?
While the series has not been listed as 'limited' a second season hasn't been confirmed as of yet. It may take a while before we can expect any news on a potential second season.
Are you excited for the release of Hero Mask? Let us know in the comments below!