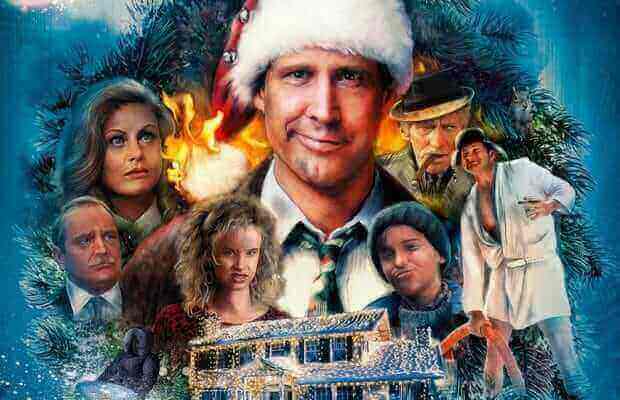 It has been over twenty-five years since the Griswold family first brought us holiday joy. We take a look at the movie and its availability on Netflix!
What started out just another continuation of the Vacation franchise surprisingly ended up as one of the most watched and most loved holiday movies of all time. The movie was based on John Hughes' short story, "Christmas '59," which was published in National Lampoon magazine in December 1980.
It centers on Clark Griswold, a bumbling but very loving father, who wants nothing more than to give his family a perfect holiday. In the usual Griswold fashion, their holiday is filled with mishaps and mayhem.
One of the best things about this film is the bevy of brilliant stars. E.G. Marshall, John Randolph, Doris Roberts, and Diane Ladd are some of the finest actors of our time. Julia Louis-Dreyfus is one of the neighbors. Juliette Lewis went on to score a Best Supporting Actress Oscar nomination three years later for her role in Cape Fear.  The smaller part of the hated boss is played by Brian Doyle-Murray. It's a pretty special cast.
So is National Lampoon's Christmas Vacation streaming on Netflix? In some regions, yes. But not many. It's currently streaming in Hong Kong, Czech Republic, India, Lithuania, Poland, and Singapore.
Why isn't it streaming in the United States? Because television networks buy the rights to certain movies during the year making them exclusive to those channels. Currently, you can catch Christmas Vacation playing on the Freeform Network. Formerly ABC Family, you can watch as part of cable or satellite packages or on Hulu Live.
Don't despair. There are still plenty of great holiday offerings available. From White Christmas to The Grinch there are plenty of options.
Looking for a list of holiday offerings? Check out our list of the Top 20 Christmas Movies on Netflix.
What will you be watching on Netflix for the holidays? Let us know in the comments!