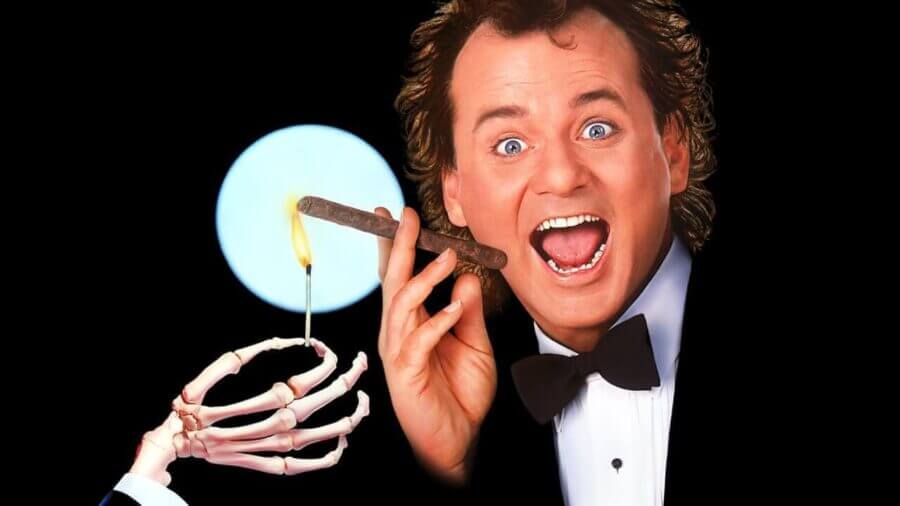 "I never liked a girl well enough to give her twelve sharp knives." As Christmas is only 3 weeks away (yes 3 weeks away!) have you had your fill of Christmas movies yet? Well, It's not Christmas without a Carol and it ain't comedy without a Murray. Scrooged has both! Question is is it even on Netflix? Let's find out.
Scrooged is the modern take on classic '"A Christmas Carol" story by Charles Dickens. Starring the ever hilarious Bill Murray and charming Karen Allen, Scrooged is an under-appreciated Christmas classic. While there have been many iterations of the Christmas Carol, you can't beat a bit of Bill Murray flair added in the mix.
Greedy and ambitious television executive Frank Cross is hated by his employees and drove away the love of his life. After firing a staff member on Christmas Eve, later that night Frank is visited by 3 ghosts that give him the opportunity to rethink his life and to change himself for the better.
Article Continues Below...
Is Scrooged on Netflix US?
Sadly fans in the US won't be able to stream Scrooged on Netflix. If you have a subscription to Starz you can stream the film from there.
What about other regions?
The only region currently streaming Scrooged is Australia. Fans in the United Kingdom can watch Scrooged through NOW TV and Sky GO.
Would you like to see Scrooged streaming in your region? Let us know in the comments below!