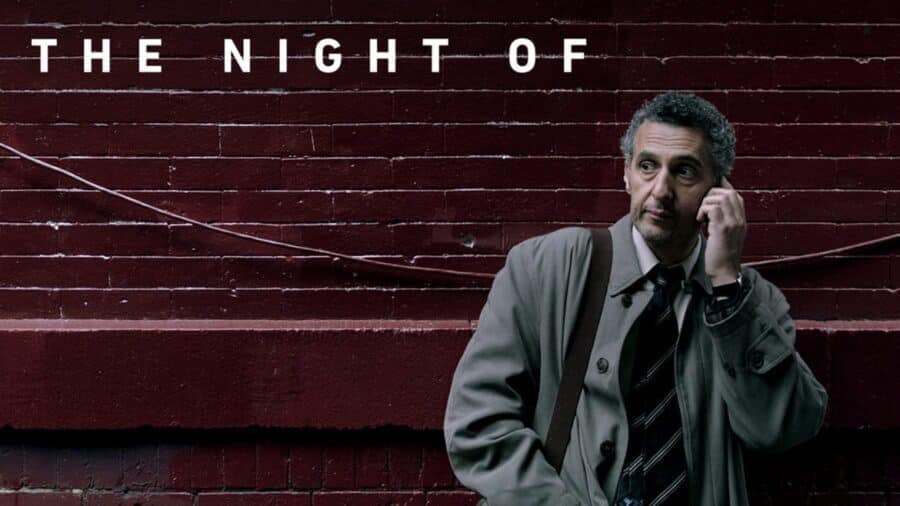 By now you've heard the buzz surrounding The Night Of. Based on the BBC series Criminal Justice, it is an eight part series produced by HBO. Originally set to be a stand-alone project (starring James Gandolfini, who retains a posthumous executive producer credit), in July director Steven Zaillian commented about the possibility of a second season: "We're thinking about it and if we come up with something we all feel is worthy of doing, we'll do it….There are ways of certainly kind of taking what it feels like and what it's about and doing another season on another subject."
Starring John Turturro (O Brother, Where Art Thou?) and Riz Ahmed (Nightcrawler), The Night Of follows a complicated New York criminal case that begins when a student (Ahmed), desperate to get to a party, takes a taxi. The first of what will turn out to a night filled with many bad decisions. All of which add up to his being a murder suspect.
The critics and fans are loving this show. It has been called the next Serial, with comparisons to Making a Muderer. Fans have started their own sites for show theories and it is consistently in the top 95% on Rotten Tomatoes has universal acclaim from most critics. It is by far one of HBO's most popular shows to date.
Are We Going To See It On Netflix?
Short answer: Probably not. At least not any time soon. HBO notoriously has kept their projects from Netflix. Not to mention they have a multi-year deal with Amazon for their titles to land there.
However: A very interesting rumor developed this week regarding a certain show. Perhaps you know it? Game of freaking Thrones? The guys over at Exstreamist got their hands on a screen shot that has the first season of GoT being shown. You can look at the article and shots yourself, but this could be an exciting development. Meaning that one day we may indeed see HBO offerings.
There are a couple of things you can do if you're dying to see it. HBO Now is available on a month to month basis. For 8 bucks you can binge it, then discontinue the service. You can get it directly, through iOS, or even through Hulu or Amazon. Or you can also watch the original that it's based on, but even that is going to cause you a bit of a headache. It's currently not streaming in the U.S., but is available by DVD. The second series of Criminal Justice is available on iTunes.
Have you seen The Night Of? Have you seen Criminal Justice streaming (legally) anywhere? Let us know in the comments!