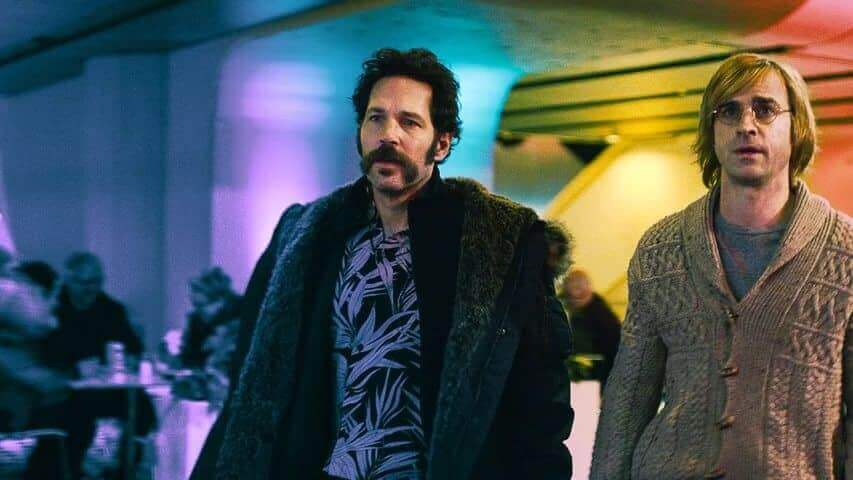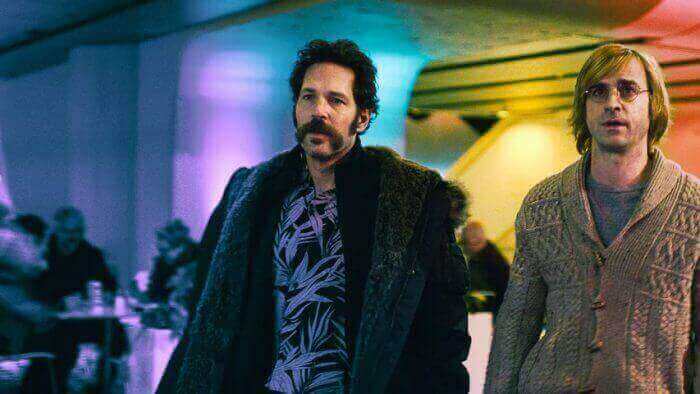 Welcome to the post-release article on the new Netflix Original Mute where we'll cover the complete cast list, the soundtrack, how the movie did with critics and also what to watch next if you enjoyed the movie. 
In case you've not seen the brand new mystery, sci-fi flick yet here's what it's about. Set in a futuristic Berlin, this movie follows a mute bartender who goes up against a gang in the hope of finding out the truth of what happened to his partner.
Critic Scores
Much like other recent Netflix Original releases in the sci-fi space, this movie has performed considerably bad with the critics. The highest praise thus far has come from Indiewire where it says that the movie is 'ludicrous, but within the confines of its referential logic, also pretty cool.' They scored the movie a 58 out of 100.
Article Continues Below...
On the other end of the spectrum, Charles Bramesco from The Guardian gave the movie a 1 out of 5 stating that the movie is bland and that it delivered 'a catastrophically misjudged riff on Blade Runner' and that one of the movies key stars delivers a dull performance.
Let's take a look at all the review aggregators.
IMDb Review Score – 5.5/10
Metacritic – 35/100
Rotten Tomatoes Critics – 11%
Rotten Tomatoes Audience – 54%
Netflix User Reviews – Mixed
---
Cast List
Although the three mains stars of the movie are Paul Rudd, Justin Theroux and Alexander Skarsgård there are plenty of other stars you may recognise too.
| Actor/Actress | Plays | Also Known For |
| --- | --- | --- |
| Paul Rudd | Cactus Bill | Ant-Man, Wet Hot American Summer, Parks & Recreation |
| Alexander Skarsgård | Leo | True Blood, Big Little Lies, Straw Dogs |
| Justin Theroux | Duck | American Psycho, The Leftovers, Star Wars: The Last Jedi |
| Seyneb Saleh | Naadirah | Dogs of Berlin |
| Sam Rockwell | Sam Bell | Moon, F is for Family |
| Noel Clarke | Stu | Doctor Who |
| Robert Kazinsky | Rob | Pacific Rim, Second Chance |
Full cast list can be found here.
---
Mute Soundtrack
The biggest draw to the soundtrack of Mute is the addition of the late David Bowie. The movie also features a strong selection of orchestral arrangements as well as featuring many German artists. Here's the complete song listing for Mute on Netflix:
Symphony No. 4 "Heroes" – Philip Glass / Sinfonieorchester Basel
Mr Wobble – Fademan & Konoalov
Bosikom Po Mostovoy – J:Mors
Lap Dance – Jhawk Productions
Jingle Bells – Daniela Katzenberger and Lucas Codalis
In Your Life – Mr Fuzz
Tell Me Where You Stayed Last Night – Billy Bizor
Tiroler und Katner Laderfolge – Anton Karas
Broken Mouth Blues – Nic Armstrong & The Thieves
Circus Fish – Kim Boekbinder and Zoe Boekbinder
The One and Only – Nik Kershaw
Moss Garden – David Bowie
I'm in the Middle of a Riddle – Kay Armen with Anton Karas
Ihr Kinderlein Kommet – Santa Clause and the Snow Men
Jim Jam – The Siegel-Schwall Band
Dig That Crazy Santa Clause – The Brian Setzer Orchestra
Joy to the World – Mindy Jones
The Thunderer – The Royal Artillery Band
In Dulci Jubilo – Orchestra of the Viennese Staatsoper
Try Me – Wee
Aisbergi – J:Mors
Heart Shaped Box – Michael Armstrong
Where available, we've added these songs to a Spotify playlist for your listening pleasure.
---
What to watch next on Netflix
Finished Mute and wondering what to watch next on Netflix? Here are a few suggestions:
If its Paul Rudd you liked, he's got plenty of titles streaming on Netflix but one of his best movies on Netflix is the original, The Fundamentals of Caring. In it, he co-stars alongside Craig Roberts and Selena Gomez where he plays a writer who gets burdened with a teen and set off on a road trip.
If it's the sci-fi aesthetic you're after, you couldn't go wrong by starting to watch the recently released Altered Carbon series which is visually very similar.
Some of the Netflix recommendations include My Beautiful Broken Brain, Seven Seconds, The Kinds of Heat and The Hunters.
Did you enjoy Mute on Netflix? Let us know in the comments.