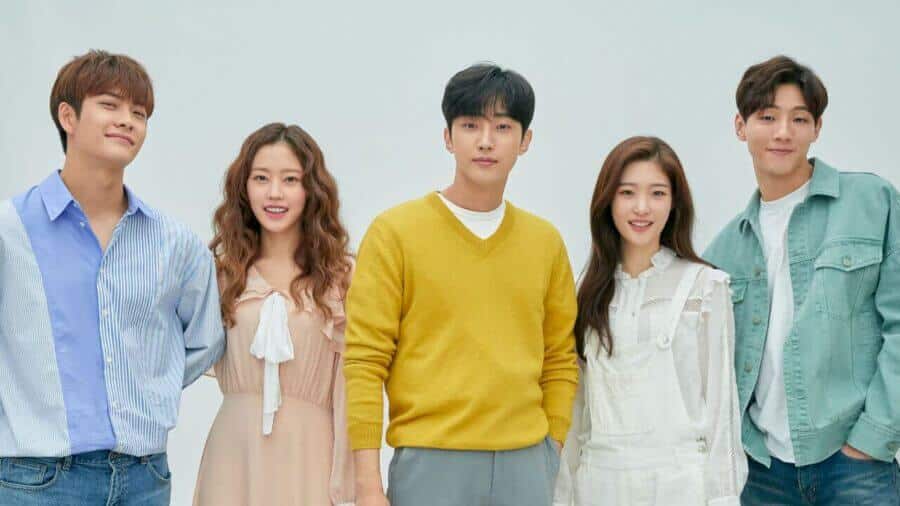 Fans of My First First Love will have been screaming at the screen after that cliff hanger for the first season! With many subscribers already demanding a second season let's find out if Netflix has renewed My First First Love for Season 2.
My First First Love is a romantic South Korean Netflix Original series created by Jung Hyun-jung. Out of the many dozens of K-Dramas now on Netflix My First First Love is the fifth South Korean original created by the streaming service.
When Yoon Tae-oh's friends move into his home, it isn't long before feelings of love arise and friendships are tested. As the group of friends learns what it means to be loved for the first time, they must also learn the value of their friendship.
---
My First First Love Netflix Renewal Status
Official Netflix Renewal Status: Pending (Last Updated: 04/25/2019)
My First First Love was pre-produced with filming taking place between September 2018 and January 2019. If a second season was filmed during that time period it hasn't been confirmed, therefore, we are expecting news on renewal within the next couple of months. Taking into consideration the success of K-Dramas on Netflix, we are fully expecting another season of My First First Love.
Does the story warrant another season?
Oh most definitely! The way the first ended definitely set up a huge story arc for a second season. Without getting into spoiler territory we can expect some potential conflict amongst the friends living in Tae-oh's home as jealously bites, feelings of love come to fruition and friendships are tested.
---
How have subscribers taken to My First First Love?
@ Netflix's Because It's My First Love you cant do this to me your last ep is a climax I need to know what happens next :"'((((((( season 2 pls come quickly! pic.twitter.com/IihosVSbx9

— Irene. (@arifaellina) April 20, 2019
Just finished binge watching my first first love on netflix AND IM FUCKING DEVASTATED. Such a wholesome series BUT WHY MUST THEY PLAY WITH MY HEART LIKE THAT pic.twitter.com/0ax0N3eXjK

— tn. ☀️ (@ytgfriend) April 21, 2019
just finished binge watching my first first love and Netflix really screwed us over what happened to jisoo being the male lead? he didn't get a happy ending they better continue with the eps or give us season 2 or imma – pic.twitter.com/Ynkis8IW5h

— t🌸 (@jieunlui) April 19, 2019
---
My First First Love Season 2 Netflix Release Date
The release date for a second season is dictated on the time taken to renew and when filming begins. With filming of the first season taking place over 4 months, we fully expect the second season to have a similar schedule. At the earliest, My First First Love could have a second season by the end of 2019.
Potential Release Date: Late 2019 / Early 2020
---
Would you like to see a second season on My First First Love? Let us know in the comments below!