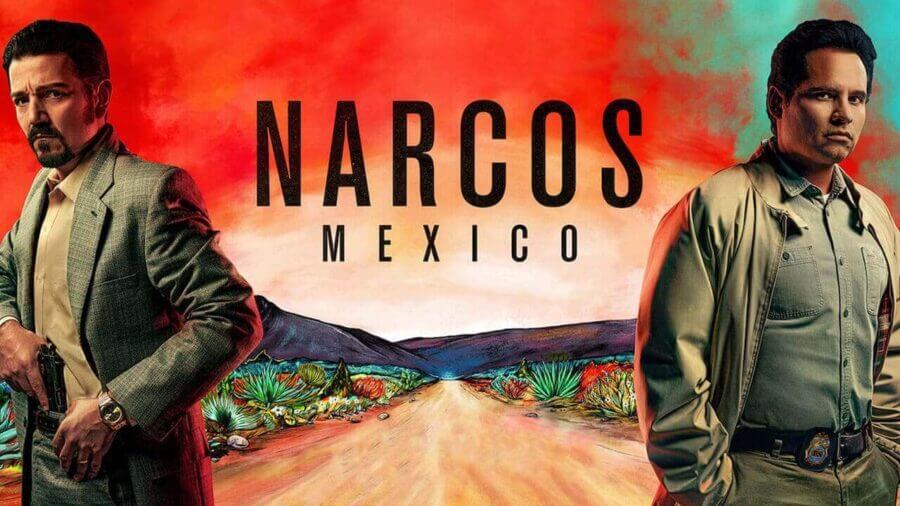 Narcos: Mexico is the latest chapter in the Narcos TV series. The latest series has been well received with its new cast members and plot focal point but will it be returning for a second season?
Narcos has been a staple on Netflix for the past several years. The series is produced by Gaumont International Television who also produces F is for Family for Netflix too. The series has become an anthology series of sorts where it covers different drug cartels. The first couple of seasons followed Pablo Escobar. The third then follows onto the Cali cartel but carries a few characters over.
The first season of Narcos: Mexico follows the rise of the Mexican cartel. Netflix signed up top talents for this season with Michael Peña and Diego Luna. This is the first series to cover the Mexican cartel and by all means, looks like it'll be getting a second season. Here's what we know so far.
---
Narcos: Mexico Season 2 Renewal Status
Official renewal status: Renewed (last updated: 12/05/2018)
Article Continues Below...
The series has been renewed for a second season as announced by Netflix's "See What's Next" Twitter account. 
How likely will Narcos: Mexico be renewed?
The series has been well met by both fans and critics alike. Alongside the fact that the narrative is far from finished it is almost a given the series will be renewed.
The finale ended with the narrator of the series to be revealed as DEA agent Walt
Throughout the Mexico series, the narrator's identity is not known, only in the final scene that he is revealed as Agent Walt.
---
Do fans want a second season?
You bet. Reviews have been pouring in for Narcos: Mexico over the weekend and fans have taken to the new season just as well as those that came before it.
Narcos: Mexico is currently sitting at an 80 with the Metacritic. The series also has an impressive 9.0 out of 10 with fans posting reviews on IMDb and also has a 95% fresh rating on Rotten Tomatoes.
When will season 2 be on Narcos: Mexico?
With a renewal likely before the end of 2018, that means we're likely going to get season 2 of Narcos: Mexico towards the latter end of 2019 or early 2020.
Do you want to see season 2 of Narcos: Mexico? Let us know in the comments down below.