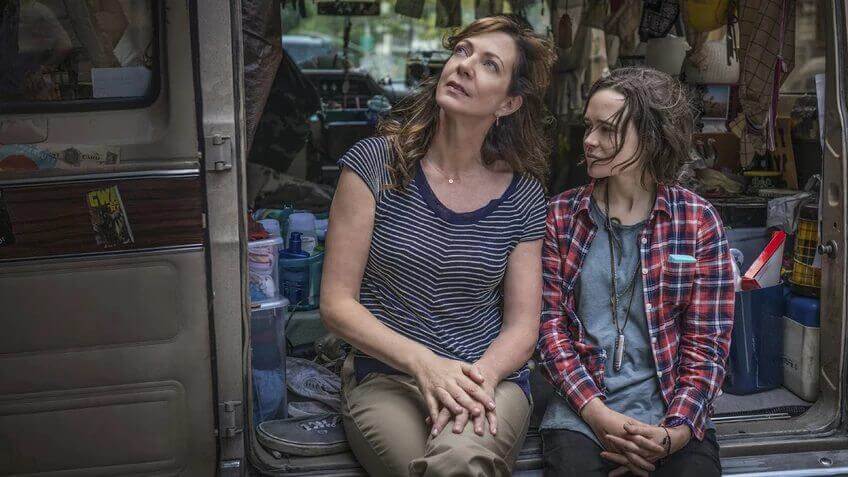 Tallulah is the latest Netflix Original movie to be released on the service. The movie debuted at the 2016 Sundance Film Festival and was quickly bought up by Netflix to release globally on its platform skipping any kind of theatrical release.
The movie is directed and written by Sian Heder who is a relatively unknown director but I think most would agree that she knocked it out of the park on this one. The movie starred Ellen Page, Allison Janney and Zachary Quinto. When a young girl rescues/kidnaps a baby from a irresponsible mother she's forced to lie about the origins of the baby to her family to stay afloat.
The movie itself did have a musician on board in the form of Michael Brook but also used additional music from the likes of  Jim Murphy, Jesus Sons and Ted Lucas. While the music bought in by others is often upbeat, the soundtrack itself reflects the serious tone and sadness of the movie. Michael Brooks did a solid job of delivering a soundtrack that moves you almost as much as the solid acting from the veteran cast.
Here's a list of all the music featured on Tallulah produced by third-party artists.
I'm Gone Mama – Jim Murphy
Mad, Mad Heart – Reverend Horton Heat
No Trespassing Blues – Jesus Sons
Guilty as Charged – Adryon Gross
Pacin' the Floor – Charizma & Peanut Butter Wolf
Baby Where You Are – Ted Lucas
Here's the soundtrack listings from the songs produced by Michael Brook for Tallulah.
Van Conversation
Peeing and Floating
He Left
Stealing Hotel Food
Hotel Room 2
Bathtub
Stealing The Baby
Margo's Tub
Revolving Door
Little Toes
Trying to Leave
Gravity
On TV
Flashback
The Dock Flashback
Newspaper Article
Almost Caught
The Chase
The Dock
All Falling Apart
Arrested
Margo's Arc
End Credits
For your convenience, we've compiled all of the songs from Tallulah into a Spotify playlist.