Part 1 of Grudge of Edinburgh landed on Netflix in December 2022, but it's a longer than expected wait for part 2, which is headed to Netflix in August 2023. Below we're keeping track of everything you need to know about The Seven Deadly Sins: Grudge of Edinburgh part 2 on Netflix.
Grudge of Edinburgh is a sequel spin-off movie to Nakaba Suzuki's The Seven Deadly Sins anime series. Directed by Bob Shirohata, the screenplay was written by Rintarou Ikeda, and Nakaba Suzuki. Noriyuki Abe, the director of Prisoners of the Sky, returned as the "Supervising Director" on the movie.
The film is animated by Alfred Image works and Marvy Jack.
Article Continues Below...
When is The Seven Deadly Sins: Grudge of Edinburgh part 2 coming to Netflix?
It has already been confirmed that Grudge of Edinburgh part 2 is coming to Netflix in August 2023, but, an exact release date has yet to be announced. We're hearing that a preliminary release date of August 8th has been set.
Please note that all release dates are subject to change.
---
What is the plot of The Seven Deadly Sins: Grudge of Edinburgh part 2?
The following is the synopsis for the first part of Grudge of Edinburgh;
14 years since the Kingdom of Liones defeated the Demon Clan and brought peace to the land, Prince Tristan is tormented by his inability to control two great powers: the Demon Clan power of his father, Meliodas, who served as captain of the Seven Deadly Sins as the Dragon Sin of Wrath, and the Goddess Clan power of his mother, Elizabeth. When Elizabeth's life is threatened, Tristan flees the kingdom and heads toward Edinburgh, where Deathpierce who was once a member of a group of the kingdom's Holy Knights, the Pleiades of the Azure Sky maintains his castle. But what are Deathpierce's intentions?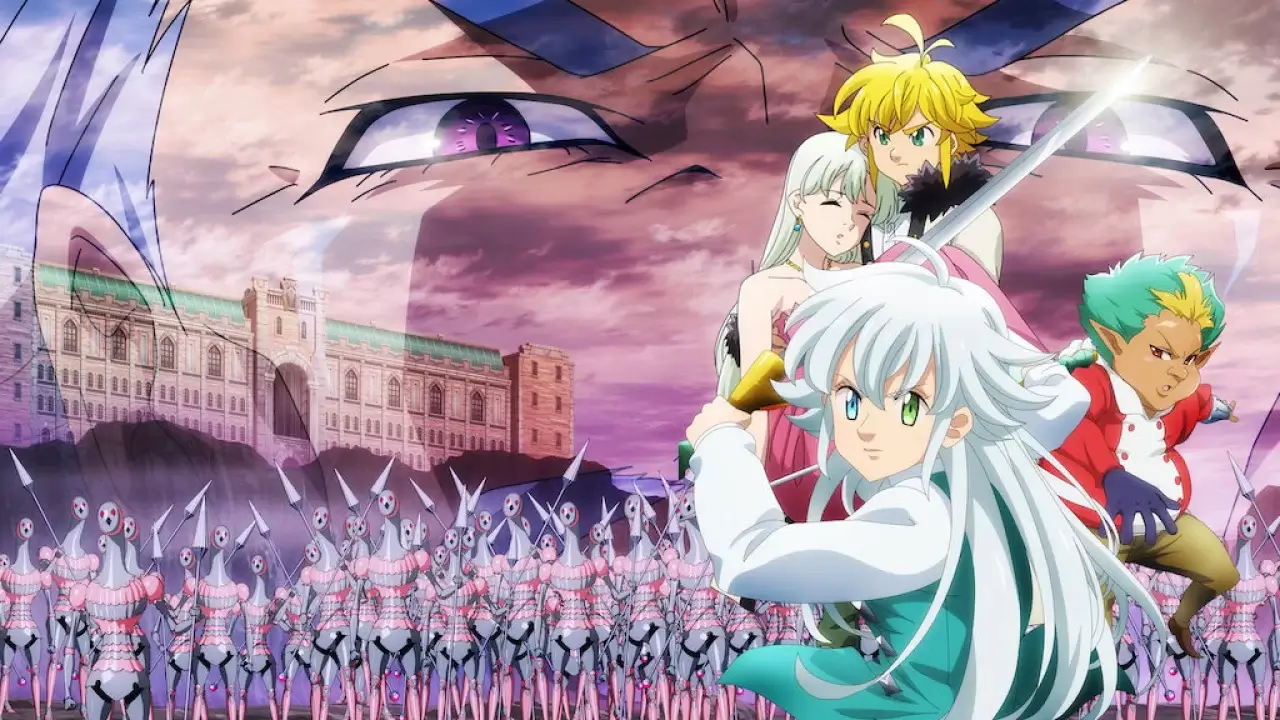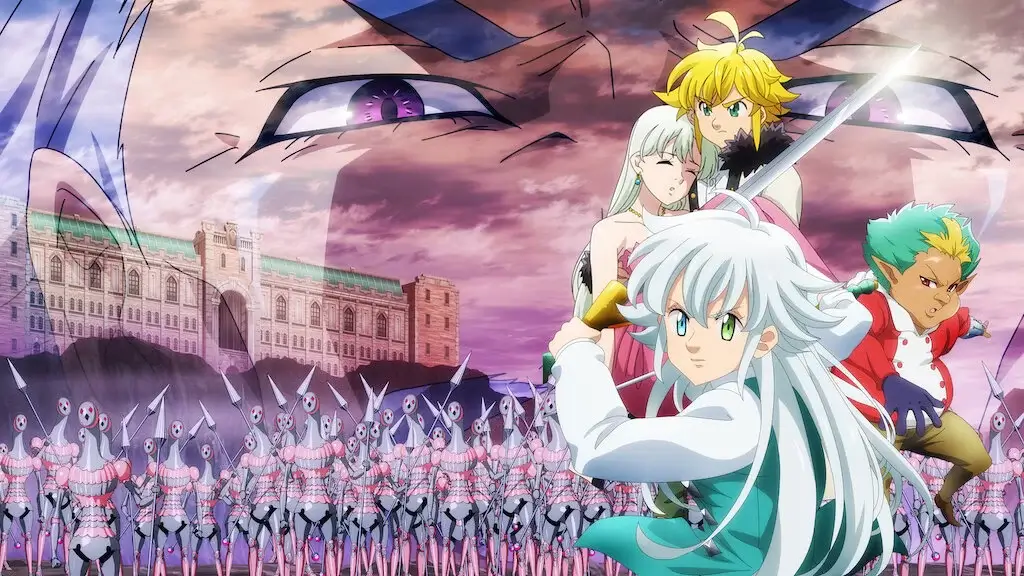 ---
Who are the cast members of The Seven Deadly Sins: Grudge of Edinburgh part 2?
All members of The Seven Deadly Sins will return to reprise their roles except Maaya Sakamoto as Merlin;
Ayumu Murase as Tristan
Koki Uchiyama as Launcelot
Yuki Kaji as Meliodas
Sora Amamiya as Elizabeth
Tatsuhisa Suzuki as Ban
Aoi Yuki as Diane
Jun Fukuyama as King
Yuhei Takagi as Gowther
Also expected to return for part 2 are;
Yohei Azakami as Death Pierce
Shinnosuke Tokudome as Tyrone
Kotori Koiwai as Elaine
Satoshi Tsuruoka as Gandf
Yuna Mimura as Recela
Makoto Koichi as Minika
Shino Shimoji as Kulumil
Rintaro Nishi as Denzel
Mamiko Noto as Nerobasta
---
Are you looking forward to watching Grudge of Edinburgh part 2 on Netflix? Let us know in the comments below.