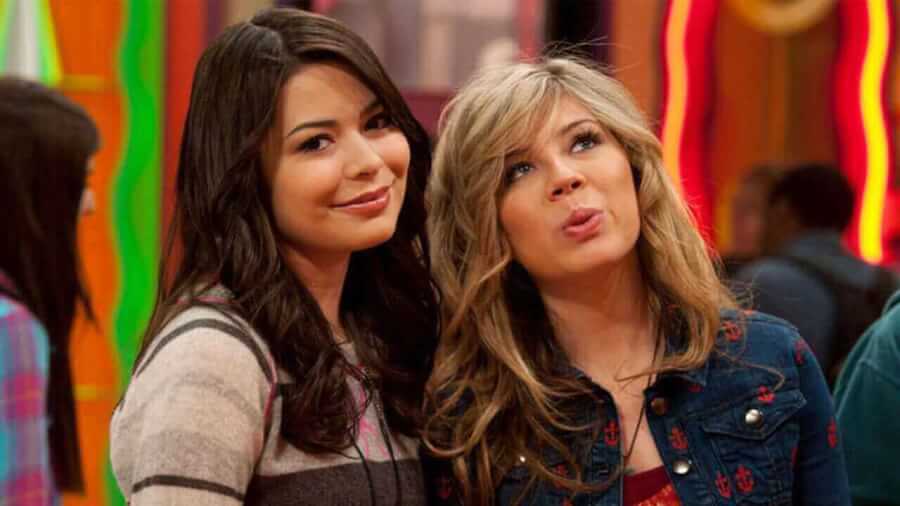 Despite iCarly not being on the air for over since years with season 7 wrapping up in 2012, hundreds every year send us an email asking for Netflix to add iCarly. Here's whether you can stream iCarly on Netflix and whether it'll ever come to Netflix. 
Many believe iCarly was part of the last wave of shows that made Nickelodeon relevant. Starring Miranda Cosgrove who previously starred in the other much-loved Nick show Drake and Josh, the series was about a web show filmed in an attic. The series was made by Dan Schneider (who also produced Drake and Josh) and ran between 2007 and 2012.
Why iCarly isn't on Netflix
We've touched on this several times before including a post looking at Nickelodeon as a whole but we'll look at a more granular level for iCarly. Let's start off with the obvious, iCarly is not streaming on Netflix in the US and only streaming abroad in France and won't likely stream on Netflix in the years to come.
The reason is two-fold although the first reason trumps the second. The first is because Viacom cut ties with Netflix multiple years ago for the majority of its programmes. It meant all Nickelodeon shows left Netflix as well as titles from Comedy Central and MTV. There are a few exceptions like Scream and The Shannara Chronicles but they're outliers.
Netflix in the United Kingdom has plenty of Nick shows such as Spongebob, Victorious, Sam and Cat, H20 but no iCarly.
[interaction id="5b2a8b32ed4c53ff78865700″]
Where can you stream iCarly?
It used to be available on Hulu but like Netflix, Viacom broke ties with that streaming platform too. Amazon only streams iCarly through its premium video on demand section. That means there's no current way of watching iCarly on a streaming service. There is a rumored Viacom platform coming in 2018 but that's yet to materialize.
Jennette McCurdy has since moved onto other projects including one that's exclusive to Netflix. We're referring to Between which currently has two seasons out but season 3 is a little up in the air.
Miranda Cosgrove isn't appearing in any Netflix productions but never say never.