Welcome to another monthly preview of all the new Netflix Original movies and series scheduled to touch down on Netflix globally (unless otherwise stated) throughout May 2023. 
Please note: this is an active preview and this list does not represent the full list of Netflix Originals coming up in May 2023. We'll be updating it regularly, so keep it bookmarked. 
---
English Language Netflix Originals Coming in May 2023
Queen Charlotte: A Bridgerton Story
Coming to Netflix: May 4th
Bridgerton is one of Netflix's biggest franchises, so it only made sense that eventually, we'd see the drama expand into different formats and even spin-offs. The first major spin-off arrives in early May 2023 as a prequel series called Queen Charlotte: A Bridgerton Story.
Rolling the clock back, this new limited series (consisting of six episodes) tells the origin of Queen Charlotte, who Golda Rosheuvel plays in the mothership series. The series rewinds the clock and centers on the rise and love life of a young Queen Charlotte while also telling the stories of young Violet Bridgerton and Lady Danbury.
---
The Mother (2023)
Coming to Netflix: May 12th
Originally scheduled to release in 2022, this is one of the several projects you'll see Jennifer Lopez appearing in over the next few years. Confirmed within the 2023 Netflix Original movie lineup, this action thriller will see Lopez star alongside Joseph Fiennes, Omari Hardwick, and Paul Raci.
The movie, directed by Niki Caro, is about a female assassin known who has been in hiding but has to come out to help protect her daughter, who she gave up many years ago.
---
XO, Kitty
Coming to Netflix: May 18th
Serving as a spin-off to the Netflix rom-com franchise, To All The Boys, this new series focuses on the life of teen matchmaker Kitty Song Covey who discovers she's still got a lot to learn after moving halfway around the world.
---
FUBAR (Season 1)
Coming to Netflix: May 25th
Also known as UTAP, Arnold Schwarzenegger will lead this new action-comedy spy series which will be the actor's first major TV project, having only been involved in feature films for the past few decades.
Here's what you can expect:
"A CIA Operative on the verge of retirement discovers a family secret. Forced to go back into the field for one last job, the series tackles universal family dynamics set against a global backdrop of spies, action and humor."
Monica Barbaro, Milan Carter, Gabriel Luna, Fortune Feimster, Travis Van Winkle, Fabiana Udenio, and Barbara Eve Harris stand alongside Schwarzenegger.
---
I Think You Should Leave with Tim Robinson
Coming to Netflix: May 30th
We're getting six new episodes of the sketch show that's completely bonkers and one of Netflix's best comedy series of all time.
---
Other English Language Netflix Originals Coming in May 2023
Wanda Sykes: I'm An Entertainer (2023) – Stand-up comedy special – May 23rd
---
Non-English Language Netflix Originals Coming in May 2023
Sanctuary (Season 1)
Language: Japanese
Coming to Netflix: May 4th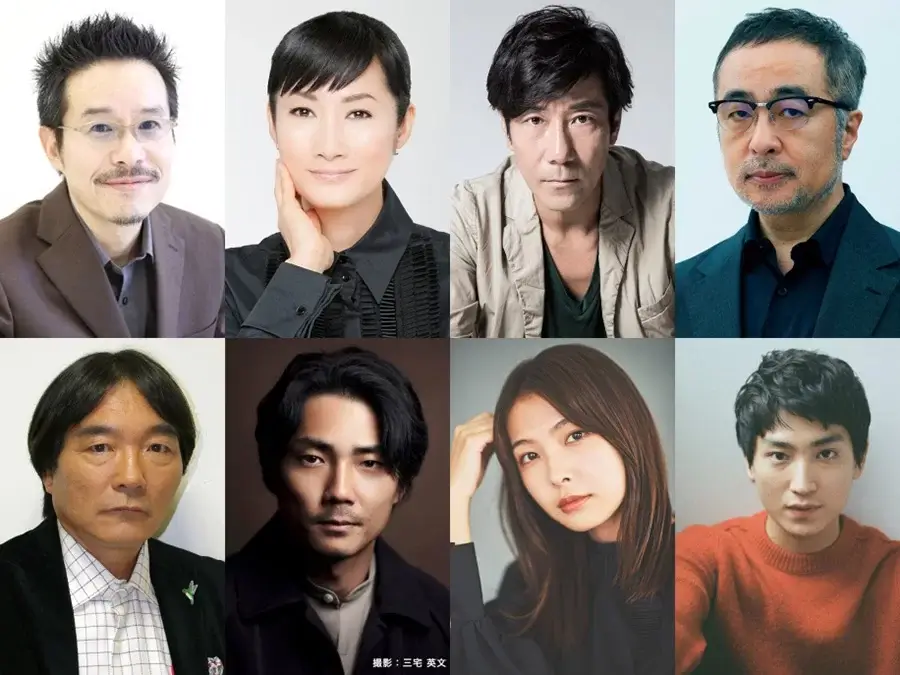 This new Japanese sports drama comes from writer Tomoki Kanazawa and director Kan Eguchi.
Per Netflix, here's what you can expect from the new series from Slow Tide:
"A juvenile delinquent becomes a sumo apprentice and finds himself on a collision course with a voiceless wrestler carrying a secret. A gritty look into the underbelly of professional sumo, a world full of young men with ambitions for money, women, fame, and power. This is the story in sumo ring where there is a sanctuary with a history of more than 1,500 years in Japan's traditional culture and as a religious ceremony."
---
Ultraman (Season 3)
Coming to Netflix: May 11th
Language: Japanese
The final season of the anime series.
---
Mute / El Silenco (Season 1)
Coming to Netflix: May 19th
Language: Spanish
Spanish crime drama about a young man called Sergio who hasn't spoken since the day he murdered his parents. Six years later, a teen girl may be the key to revealing the whole story.
---
Blood & Gold
Coming to Netflix: May 26th
Language: German
Coming to Netflix from the director of Blood Red Sky (currently the second biggest international movie of all time for Netflix) is Blood & Gold, described as a spaghetti Western set during WW2.
In the final days of WWII, a German deserter desperate to return home gets caught up in a battle against SS troops on a mission to uncover hidden gold.
Peter Thorwarth directs and Stefan Barth wrote the flick with Alexander Scheer, Robert Maaser, and Roy McCrery starring.
---
Other Non-English Language Netflix Originals Coming in May 2023
Love Village – May 2nd – Japanese reality series about singles 35 and over of various backgrounds relocating to a house in the countryside for another chance at love.
Social Currency (Season 1) – May 26th – Hindi-language competition reality series.
Turn of the Tide (Season 1) – TBD – Portuguese thriller series.
Want to see all the Netflix Originals coming in the months surrounding May? You can view all the April 2023 Originals here and an early look at the June 2023 Netflix Originals here.