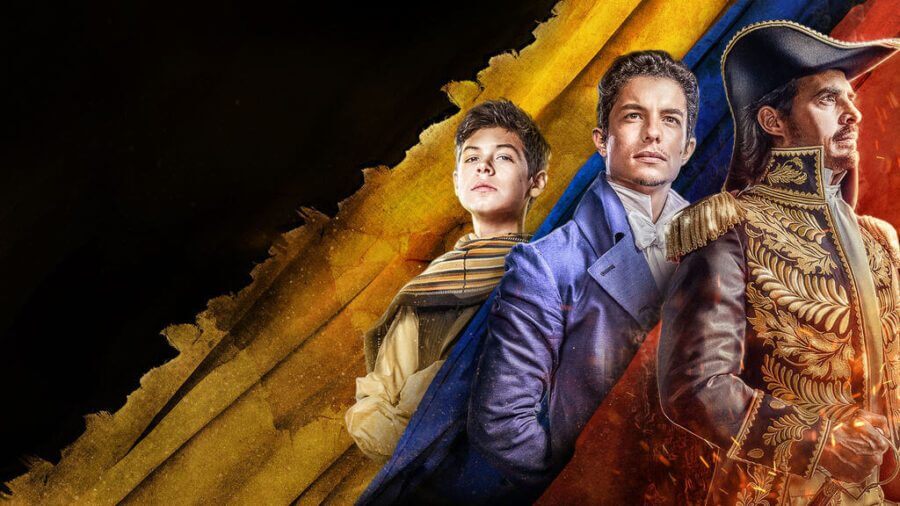 One of Netflix's latest pickups from Colombia is this drama about the Venezuelan liberator Simón Bolívar. The co-production saw 60-episodes released on Netflix around the world on June 21st, 2019. What's the series about and will there be a season 2? Let's take a look. 
Let's run you through some of the key details of the show and who the audience is of this.
The series is a soap opera at heart with a period drama twist. If you love the likes of Resurrection Ertugrul, the Turkish series or Marco Polo, The Last Kingdom or Roman Empire, this show could be up your alley.
The series is spoken in Spanish and features subtitles for English, Spanish and Portuguese. No English dub is available.
The series follows the general who formed and led an army that liberated Venezuela in the 19th century.
Reviews on IMDb have been positive so far with it clocking in at 7.7/10 on IMDb as of the time of publishing.
In South America where the show airs, reviews from the leader of Venezuela has been less than kind. Roughly translated, the President, Nicolás Maduro went on record to say "How many lies, deformations and trash will be put into the miniseries of Bolívar?".
Is Bolívar a full Netflix Original?
No, it's not. The series comes from Caracol Televisión which is the equivalent of a state broadcaster in Colombia.
In this case, Netflix has an international distribution deal where it carries the show in the majority of regions with the notable exception being Colombia itself.
It's not the first series Netflix has worked with Caracol Televisión on. In fact, this is the fifth series Netflix is carrying with the others being La Niña, The Queen of Flow, Surviving Escobar: Alias J.J and Undercover Law.
Will there be a season 2 of Bolívar on Netflix?
*Spoilers follow*
If you've already finished all sixty episodes that makeup season 1 which roughly equate to around 50 minutes an episode, then you'll know the series is unlikely to return.
At the end of the series, we witness the death of the general which signifies Bolívar will not be returning for season 2.
As an extra little tidbit of information. Narcos, Netflix's big series that covered the drug lord, Pablo Escobar, featured with the name of the figure featured in Bolívar. In season 1, episode 2, you can hear the name of Simón Bolívar and his sword that features in this series.
For cast information on the show, check out the shows official site.
Did you enjoy Bolívar on Netflix? Let us know in the comments.