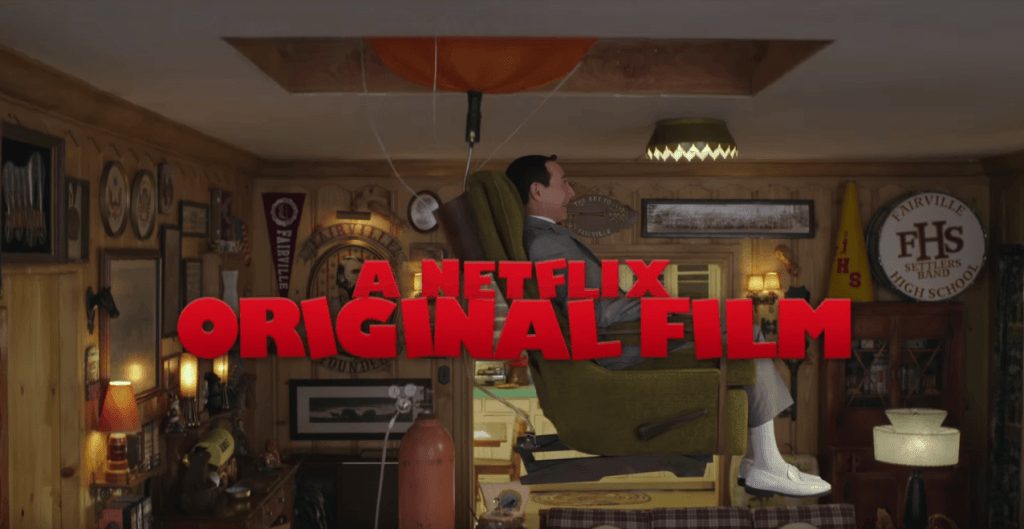 The much loved Pee-Wee is returning to our screens this year in a big way. The playful and childlike prankster is returning in a sequel to his 1985 movie, Pee-wee's Big Adventure and his long running series, Pee-wee's Playhouse.
Paul Reuben is the genius who pulls of the character and has entertained millions around the world. In many people's eyes he is the direct American cousin of the British Mr Bean.
Bizarre and playful the star is set to return on March 18th in a brand new Netflix Original movie. It'll also be premiering in SXSW in Austin, Texas for those who need the cinema experience to experience Pee-wee.
Included in the film's cast is Joe Manganiello, Jessica Pohly, Alia Shawkat and Stephanie Beatriz.
For those shying away from the idea of watching another Pee-wee movie, one of the top comments on Pee-wee's own website says it best : "I think Pee Wee is so loved because there is a bit of Pee Wee in all of us. The innocence, the joy of childhood, how at one time in our lives, we saw the world like Pee Wee does. Paul Rubens is a genius for tapping into that simple child in each one of us."
Right now on Netflix you can already get a substantial Pee-wee fix as these titles are currently streaming.
Pee-wee's Playhouse (5 Seasons)
Pee-wee's Big Adventure (1985)
Pee-wee's Playhouse Christmas Special (1988)
Pee-wee's Big Holiday is among the first in a great lineup of Netflix Original movies scheduled to arrive over the coming year.