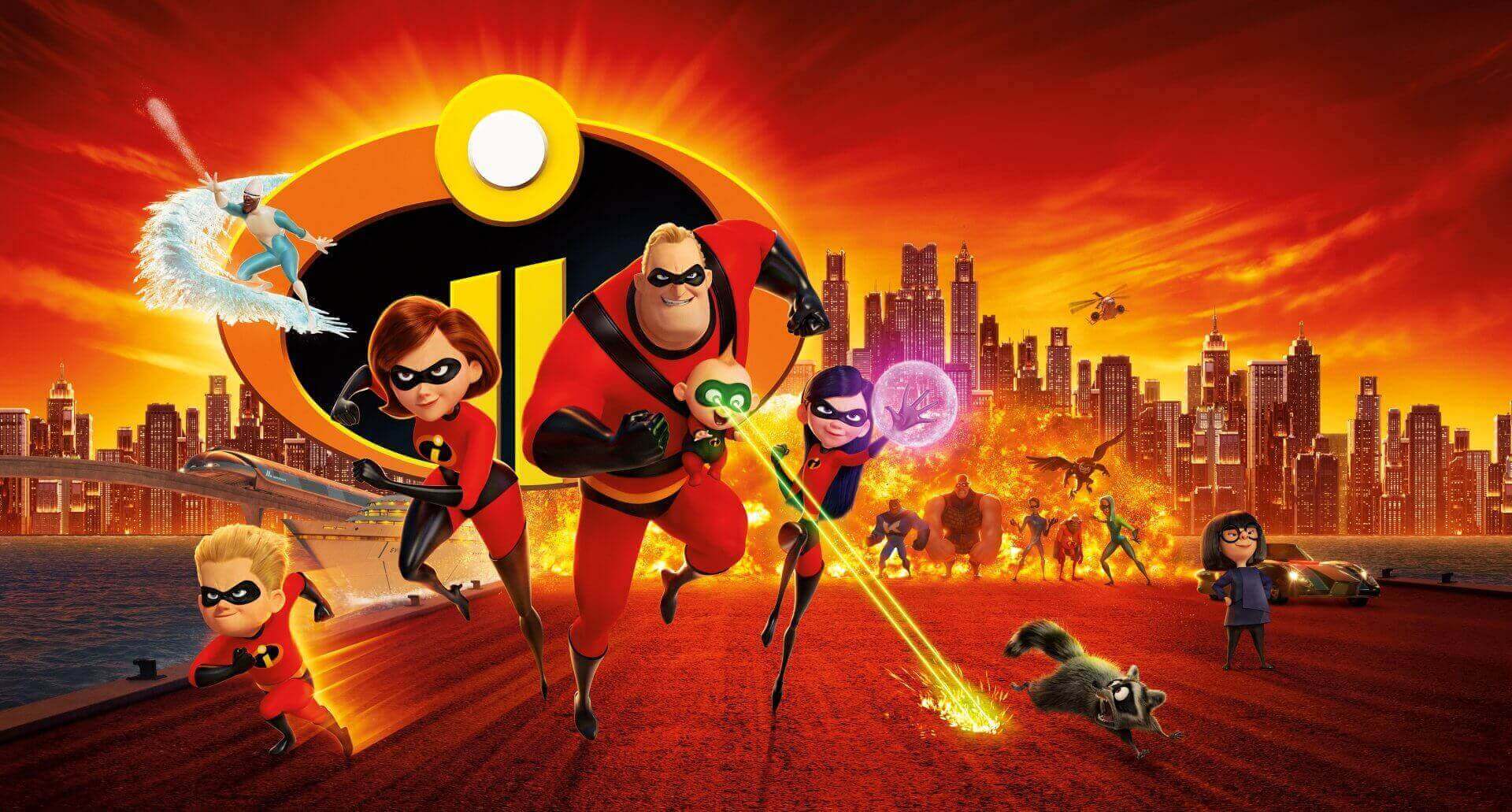 The Incredibles 2 should be the final Disney Pixar move to come to Netflix from the Disney contract with Netflix before it expires in 2019. If you're skipping a trip to the cinema to watch The Incredibles 2 then Netflix should be your first port of call but there's going to be a significant wait.
Of all of Pixar's movies, The Incredibles is one of the most highly regarded and often tops any and all lists when it comes to the best. Naturally, a sequel has been highly requested but it's taken 12 years to make that dream a reality. From all accounts, the sequel has scored with both fans and critics.
Incredibles 2 is back with the Parr's a little older but still facing constant new threats. The whole gang has returned including other movie favourites such as Edna Mode and Frozone!
If you're in the United States or Canada, you're covered by an exclusive Netflix/Disney arrangement. In the said arrangement, new movies come to Netflix roughly 9 months after their theatrical release.
Netflix US Release Date
As part of the Disney contract, new movies arrive on Netflix between eight and nine months after initial theatrical release. We've had plenty of movies arrive now as part of this contract meaning we can accurately predict the release.
Cars 3 arrived in July 2017 but only came to Netflix in January 2018. Given this timeline and that of Disney movies that have released so far, you can expect The Incredibles 2 to release on Netflix between December 2018 and February 2019.
But wait, there is a chance Incredibles 2 won't come to Netflix
The above release date only works if we've interpreted the Disney contract correctly. Our interpretation is that any movie release between 2016 and 2019 will be coming to Netflix. In which case, The Incredibles 2 is definitely staying. Of course, if it does get added, it'll only be on Netflix for a year and a half.
Netflix Canada Release Date
Netflix Canada roughly gets their movies around the same time as the US as of right now. There's also no word of the Disney contract expiring like the US either.
What about Netflix UK?
The United Kingdom may get the new movie but other platforms already have the above deal. NowTV will likely be the first streaming provider to nab Incredibles 2 with DisneyLife likely picking up if Netflix doesn't bid high enough. We're talking several years down the line though.