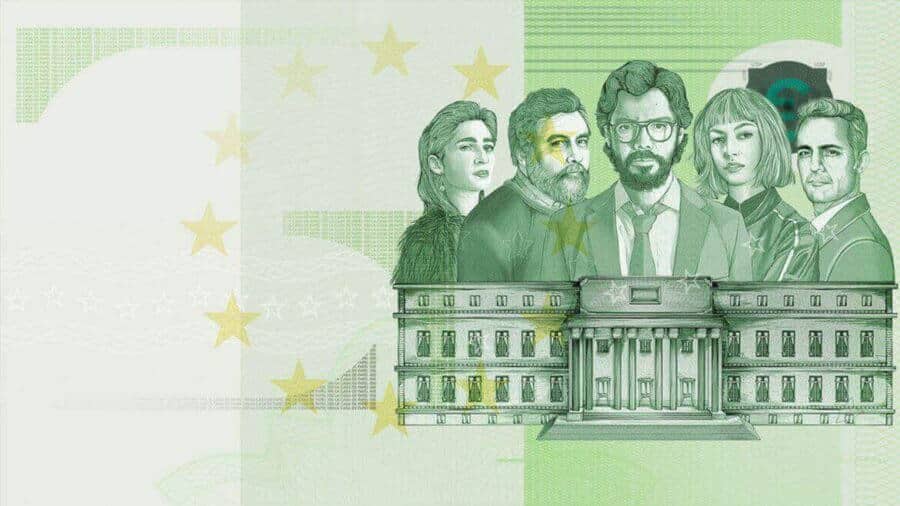 Also known as 'La Casa De Papel' this Spanish Netflix Original first debuted on the 25th of December 2017 as a limited series split up into two parts. It was met with great reviews but will fans be seeing the second season coming to Netflix anytime soon?
Like most of the foreign titles similar to this, Money Heist isn't quite a full Netflix Original and was created for the Spanish network 'Antena 3' by Álex Pina. It originally aired in Spain the 2nd of May, until being later bought by Netflix and internationally distributed on Christmas day. Netflix also re-edited the 9 episodes in season 1 into a whole 13.
The series follows a mysterious and ambitious man named "The Professor" who sets out in organizing one of the biggest heists to ever occur. In order to carry out the operation, he recruits a varied gang with nothing to lose in order to enter the Royal Mint of Spain and hopefully walk about with 2,400 million euros.
Article Continues Below...
Season 2 Renewal Status
But with only 1 season of Money Heist being available currently to stream on Netflix, the main question fans have been asking is "when will season 2 come?". The second season began airing in October 2017 in Spain but is yet to arrive internationally via Netflix.
Official Renewal Status: Not Yet Renewed (Last updated: 04/13/2018)
As you may already know, season 2 was split into two parts with the first released late 2017 and second part releasing in early 2018.
When will season 2 of Money Heist be on Netflix?
Season 2 of Money Heist may be split up into multiple parts again. If the series does come out in 2018 as we're expecting, then you can expect part 3 to be available later this year.
Netflix Language Options
As usual, Netflix supplies some great options for watching foreign series like La casa de papel if you don't speak Spanish.
You can either have it dubbed over in English, French, German, or Italian. But if you're the sort of viewer that prefers listening to the show in the original dialect, Netflix also do a great job with easy to read subtitles.
Did you watch the first season? Are you looking forward to season 2 of Money Heist? We would love to hear in the comments below.