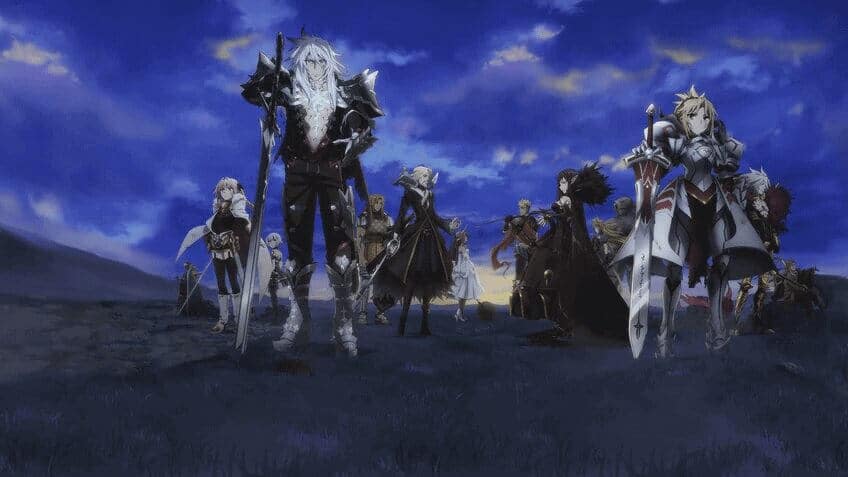 Netflix's recently picked up anime series called Fate/Apocrypha has just joined Netflix in the United States but only 12 episodes have arrived so far with more promised to be here hopefully by the end of the year. Read on for when part 2 will be coming to Netflix plus we've included a watching guide to which order you should be watching the series.
The fate universe is pretty large and this series kind of sits outside the main series in an alternative universe so while it's not necessary to watch the previous series, it does help understand the shows premise. Grand Order, Prisma, and Apocrypha all exist outside the main universe.
---
What order should I watch in?
Fate/stay night: Unlimited Blade Works should be your first stop in the series as it delves into the history a little more than the later series. Luckily, both seasons are currently streaming on Netflix. Next move onto Fate/Zero which again exists in the main universe and is also streaming on Netflix. Once you're done, Netflix only then provides this original series and you'll have to search elsewhere for the other entries.
Article Continues Below...
---
What about Netflix UK?
As of the time of writing, the series has yet to come to Netflix in the United Kingdom. The title doesn't currently exist on Netflix UK although we did get through to a broken page that stated that the series would be arriving on Netflix UK on December 2nd which is coincidentally around the time part 2 is due to arrive on Netflix US.
Netflix UK has been shunned with other movies and series from the franchise too as they're currently only streaming two seasons of the Fate/stay night: Unlimited Blade Works. We're not aware of more arriving on Netflix. Crunchyroll is currently streaming Fate/Zero, Fate/Kaleid and Fate/Grand Order.
---
When will Part 2 be on Netflix?
There will be a part 2 of Fate/Apocrypha as Netflix looks to be splitting the 25 episode season up into two parts. As of right now, the remaining episodes are still airing in Japan. The series is due to wrap up in mid-December 2017 and that's when we expect the next batch of episodes to arrive. We've also seen rumours that more episodes are going to release on Netflix on December 7th, although there's no conclusive proof of that.
---
What about Fate/Kakegurui?
More Fate is due on Netflix exclusively next year although no official release date has been given for Kakegurui other than 2018.
Are you looking forward to more episodes of the anime epic? Let us know in the comments.