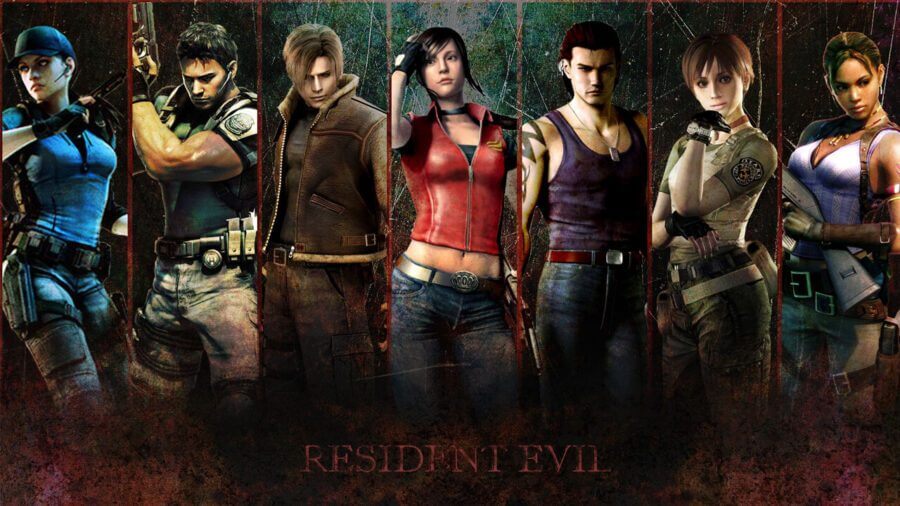 With the Resident Evil series on the way to Netflix, we've been thinking about who we would like to see cast in the upcoming Original series. We've put together a list of some of the characters we're expecting to see in the series and which actors we'd love to see take on the roles.
Now be gentle as we know not everyone will agree with some of our choices below. But where's the fun in everyone agreeing with each other if we can't debate who we'd like to see take on some of our favorite characters.
---
Netflix Resident Evil Cast Wishlist
Chris Evans as Chris Redfield
Without the role of Captain America to keep him busy, Chris Evans is now free to pursue other projects. He has the build, the look, and the acting skills to portray an awesome Chris Redfield. Let's just hope he doesn't try to break any boulders with his fists.
Article Continues Below...
---
Lauren Cohan as Jill Valentine
Another zombie series we hear you say? We're not trying to typecast Lauren Cohan but out of the plethora of actresses out there, Lauren Cohan certainly fits the bill for Jill Valentine. Cohan was recently in Whisky Cavalier after leaving The Walking Dead but the former was canceled after only one season. If the actress doesn't return to The Walking Dead then she should definitely take a trip to Racoon City instead.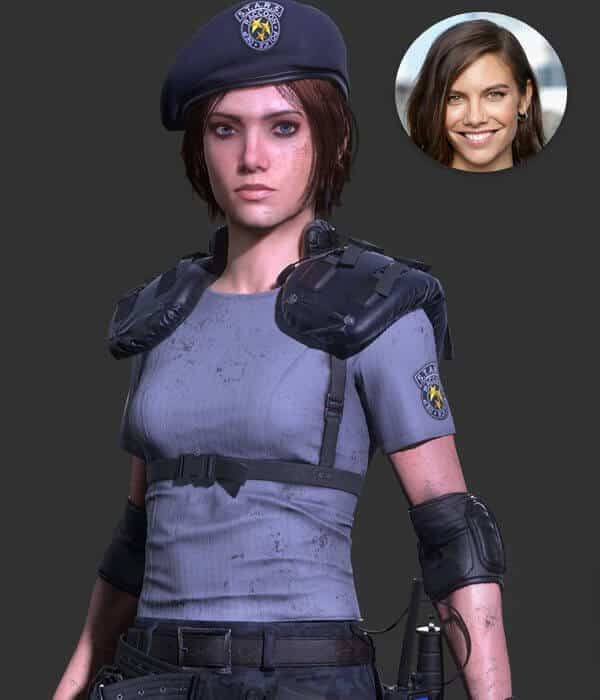 ---
David Harbour as Barry Burton
Need we say more? David Harbour is the perfect fit to play the veteran S.T.A.R.S member. He has the charm and charisma to play Barry and we would love to hear him deliver some of Barry's most infamous lines. Jill Sandwich anyone?
The only issue surrounding this casting is Harbour's very busy schedule. Currently filming for Black Widow, it won't be long before the actor returns to film for season 4 of Stranger Things or other projects. Beyond that, the actor is in huge demand so Constantin films would need to cast him quick before scheduling conflicts.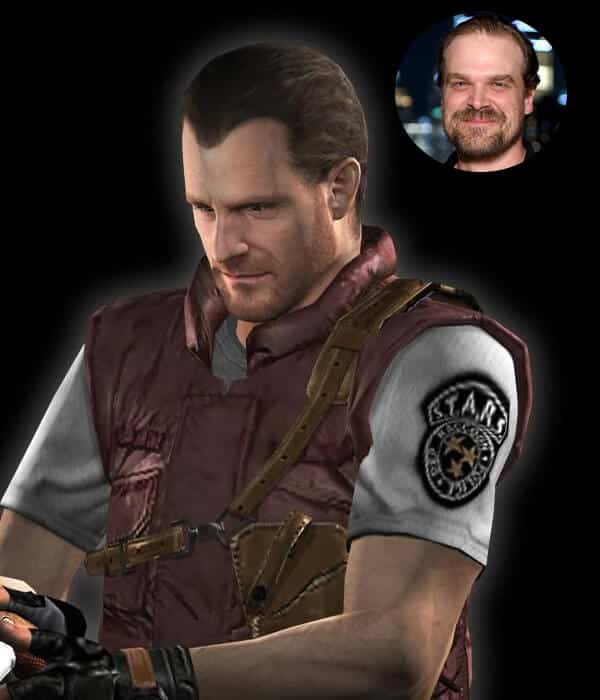 ---
Michael Fassbender as Albert Wesker
One of the best leading men in the industry today there are few others who could portray Wesker to the standard the character deserves. Wesker needs to be played by an actor who can articulate the cold and calculating demeanor that has made him so popular. If Fassbender could exude half the charisma he has as Magneto from the X-Men films, then he would make an incredible Albert Wesker.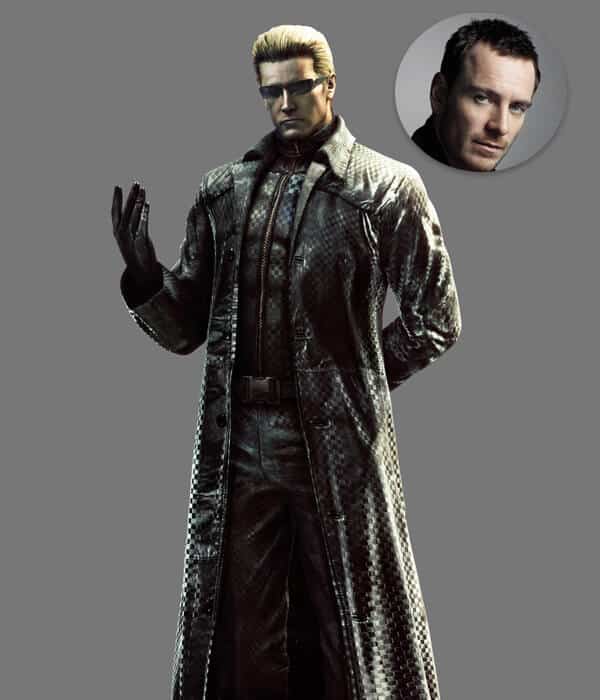 ---
Maya Hawke as Rebecca Chambers
The youngest member of the S.T.A.R.S team it's only right that a younger actress portrays the rookie medic. After her breakout role as Robin in Stranger Things, we think that Maya Hawke would be perfect for the role of Rebecca Chambers.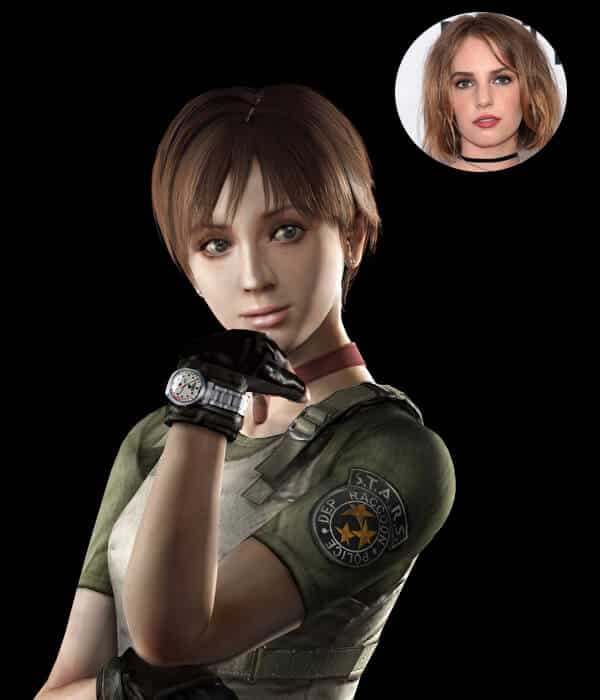 ---
Lucas Hedges as Richard Aiken
Lucas Hedges is an actor on the rise and already turning some heads after his performances in Manchester by the Sea and Three Billboards Outside Ebbing, Missouri. The character of Richard Aiken is responsible for looking after Rebecca Chambers and was the back-up man for Brave Team. While the role is supporting, we think Lucas Hedges would do a fantastic job.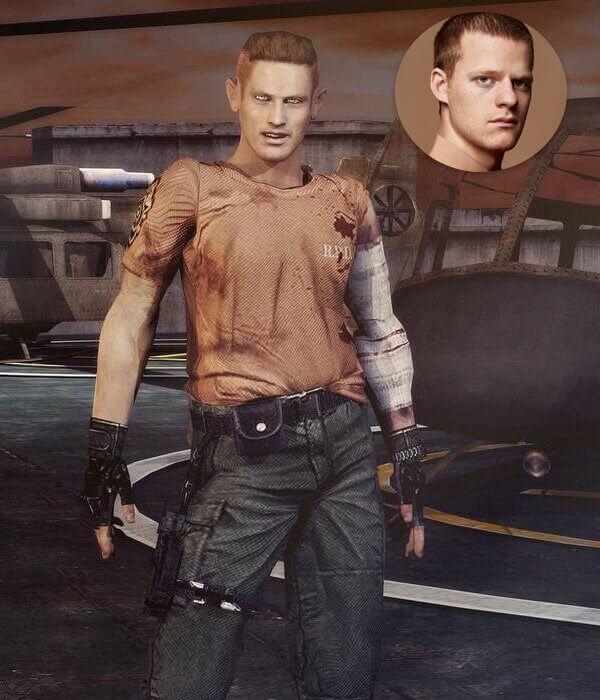 ---
Cameron Monaghan as Brad Vickers
Another actor turning heads, Cameron Monaghan was phenomenal in his portrayal of the Joker in FOX's Gotham. You've only got to take a look at the photo below to understand why Monaghan would be perfect for the role of Brad Vickers.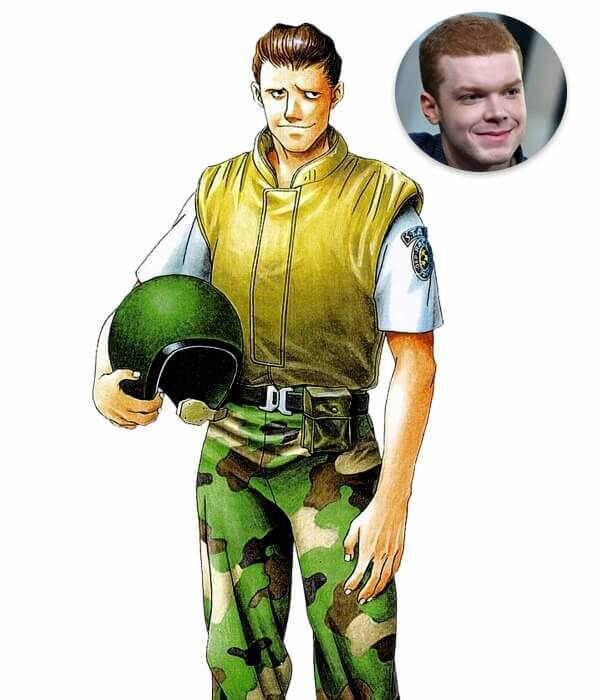 ---
Charles Dance as Oswell Spencer
Quite literally the perfect casting choice for Oswell Spencer, we wouldn't want anyone other than Charles Dance to play the infamous virologist.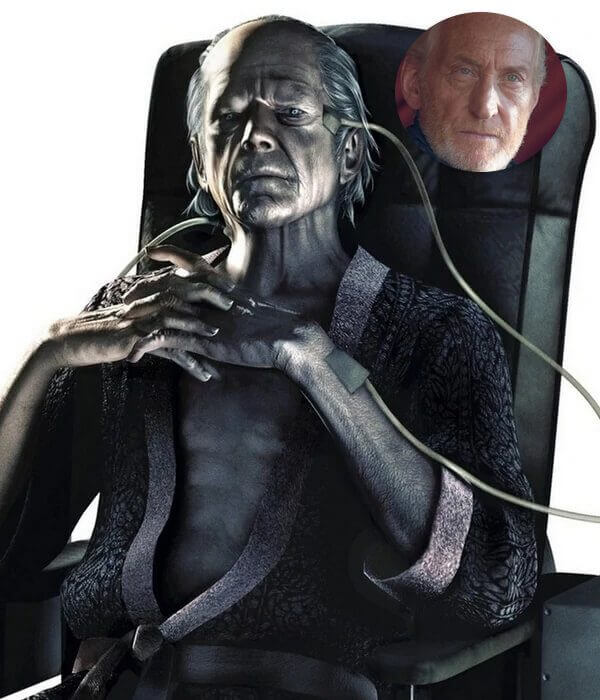 ---
Resident Evil 2 Characters
Dylan Sprouse as Leon Kennedy
The twin brother of Riverdale's Cole Sprouse, Dylan's return to acting has certainly been a busy one. After spending 6 years away from the TV screens, the past two years have seen the actor in a number of roles. Undoubtedly talented in his own right, the role of Leon Kennedy may just what the actor needs to take the next big step in his career. He certainly looks the part too. Now looks aren't everything of course but given the chance, we think he'd do a great job.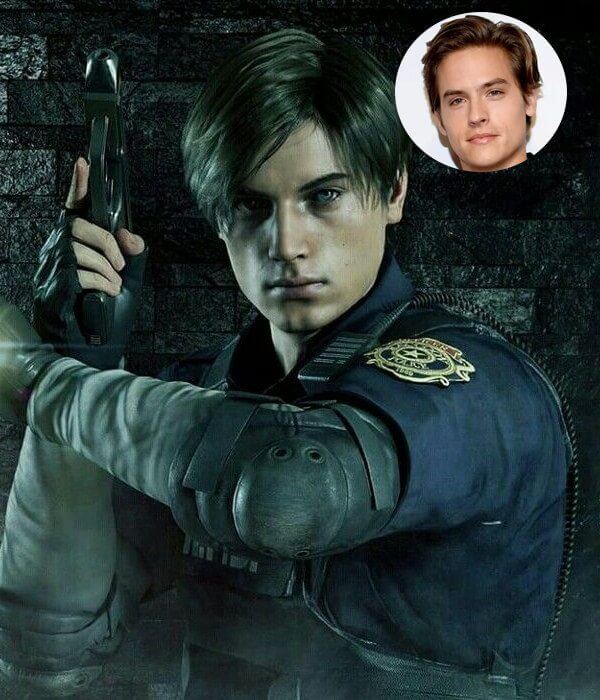 ---
Kaitlyn Dever as Claire Redfield
If we have it our way there's going to be a significant age difference between the actors of Chris and Claire. Kaitlyn Dever is only twenty-two but she's been acting since 2009. Notably, she is well known for her role as Eve Baxter in the sitcom Last Man Standing. Yet to star in a Horror role, what better way to start than one of the biggest horror franchises in pop-culture to date.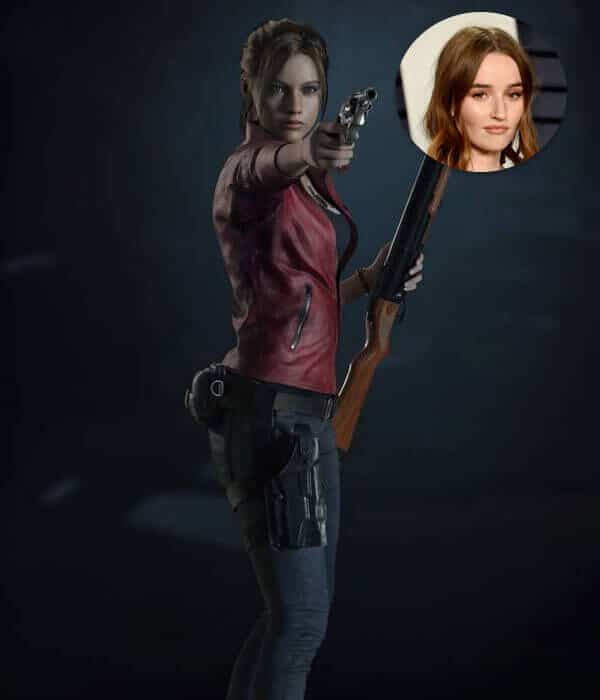 ---
Lana Condor as Ada Wong
One of Netflix's most popular actresses to date Lana Condor is certainly on the rise. A supporting role as one of the fan favorites of the Resident Evil franchise wouldn't do her any harm. The chance to see her blow out some zombie's brains would awesome.

---
Alan Tudyk as William Birkin
Alan Tudyk is one of Hollywood's most talented actors, period. While he may seem much older than the character of Birkin, when has this ever really mattered when adapting characters from a video game into a tv series? Tudyk would do a superb job of portraying Birkin's descent into madness as his work leads to the beginning of the end of Racoon City.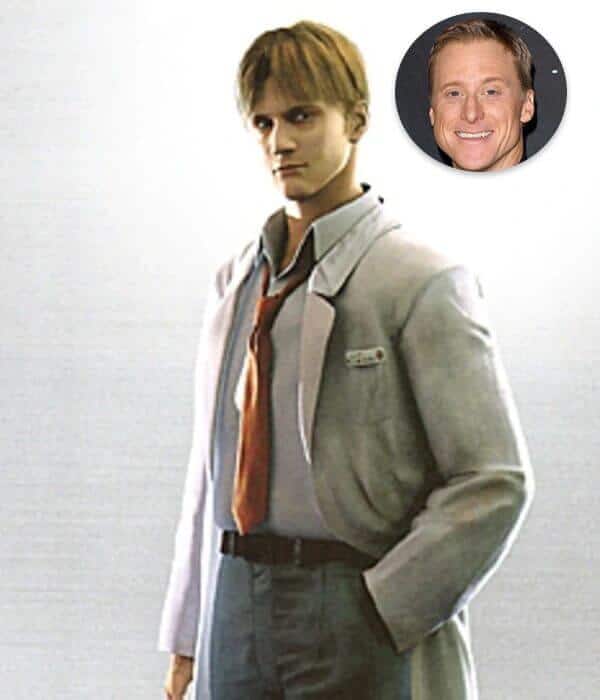 ---
Madeleine McGraw as Sherry Birkin
Not much to say about this one except Madeleine McGraw is a talented young actress who fits the bill for Sherry Birkin. We may not see this character until the events of Resident Evil 2 but if William Burkin is to appear, there's every chance Shery will too.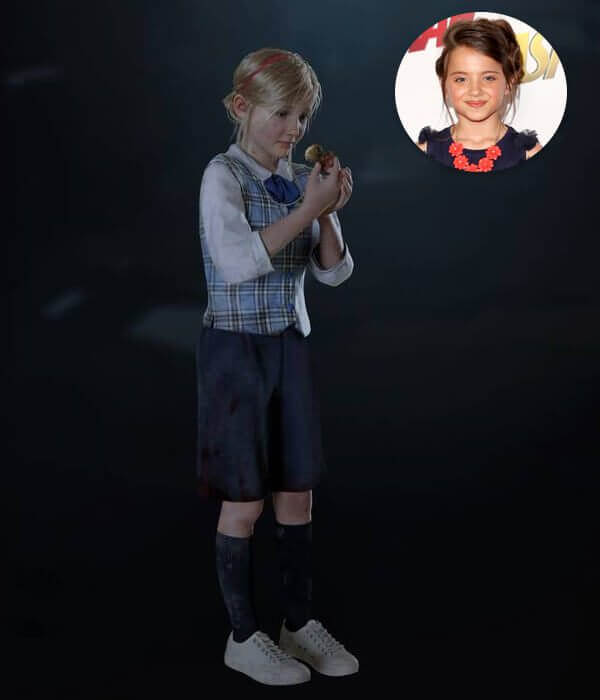 ---
Which actors would you like to see cast in the Resident Evil series? Let us know in the comments below.