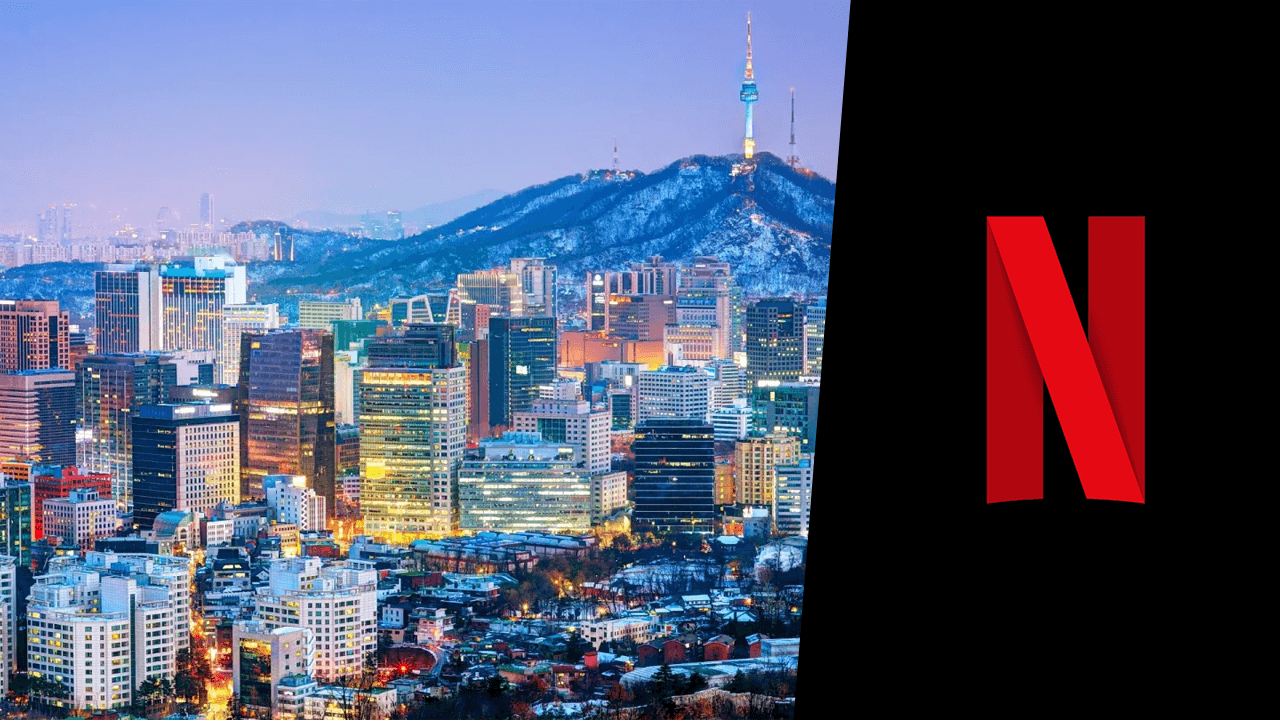 Some of the most popular non-English language content on Netflix over the past several years has been from South Korea. From flesh-eating zombies to medical dramas, romantic comedies, and melodramas, there's a ton of beloved Korean content available on Netflix worldwide. Thanks to the success of their Korean titles, over the next four years Netflix will be investing a further $2.5 billion in South Korea.
Over the past decade, the entire world has seen a meteoric rise in the consumption of media from South Korea. K-Pop has taken the world by storm thanks to incredible groups such as BTS, BLACKPINK, Red Velvet, and many more. As for streaming, Netflix has fast become one of the best platforms in the world to consume incredible South Korean movies and TV shows. The Netflix Original series Squid Game was a worldwide phenomenon, All of Us Are Dead, and Kingdom had us terrified of zombies again, and the dozens of weekly dramas available will leave you with no shortage of binge-worthy content.
Previously, between 2015 and 2020 Netflix invested $700 million into South Korean content. It must also be noted that at the end of 2019, Netflix signed a deal with South Korean cable television network jTBC, and with CJ ENM, which has provided lots of some of the most popular weekly released titles on the platform.
South Korean movies and television shows are some of the most heavily consumed non-English language content on the platform, which was revealed by Netflix in December 2022 when the streaming service disclosed that 60% of its 223 million subscriber base regularly consumed South Korean content.
When you consider the scale of K-drama content being consumed by Netflix's subscriber base, it isn't at all surprising that billions are being invested into the country.
Ted Sarandos, the co-CEO of Netflix had the following to say about the investment;..
"Hello. This is Ted Sarandos, Co-CEO at Netflix. It is an honor to meet with President Yoon today.

As mentioned by President Yoon, Netflix is ​​delighted to confirm that we will invest USD 2.5 billion in Korea including the creation of Korean series, films, and unscripted shows over the next four years. This investment plan is twice the total amount Netflix has invested in the Korean market since we started our service in Korea in 2016.

We were able to make this decision because we have great confidence that the Korean creative industry will continue to tell great stories. We were also inspired by the President's love and strong support for the Korean entertainment industry and fueling the Korean wave. I'd like to personally thank the President for his kind response letter to his.

It is incredible that the love towards Korean shows has led to a wider interest in Korea, thanks to the Korean creators' compelling stories. Their stories are now at the heart of the global cultural zeitgeist.

I have no doubt our investment will strengthen our long-term partnership with Korea and Korea's creative ecosystem. We are deepening our partnership with the Korean creative industry, which has produced global hits such as 'Squid Game', 'The Glory', and 'Physical:100'. With the partnership, we will continue to grow with the local industry while sharing the joy of entertainment with Korean storytellers to our fans around the world.

We would like to express our gratitude to the President and also to the Korean creative industry and our partners in Korea.
---
Are you happy with Netflix's continued investment in South Korean content? Let us know in the comments below!