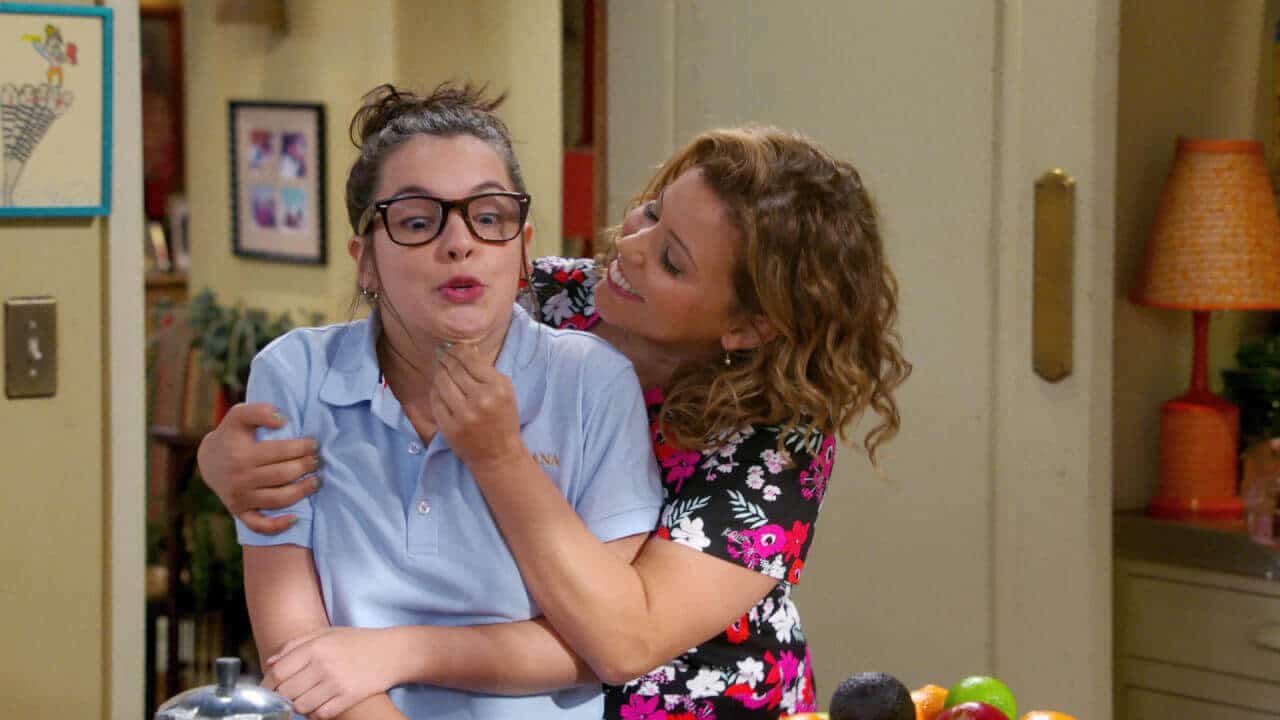 Netflix smashed it out of the park yet again with another incredible season of One Day At a Time. With each season getting better surely we can expect the fourth outing for the Alvarez family? Let's find out about Netflix's renewal status and expected release date for the fourth season of One Day At a Time.
One Day At a Time is based on the CBS sitcom of the same name. Throughout the shows run it has been praised for its use of sensitive topics that are prevalent in today's society. Exploring issues surrounding racism, religion, mental health and sexuality, the show has done an incredible job of highlighting the issues surrounding those topics in today's society while also continuing to be hilarious.
The series follows the life of a Cuban-American family. The matriarch of the family Penelope Alvarez has separated from her husband due to his alcoholism and has moved away with both her children. With the help of her mother Lydia, she raises her two children Elena and Alex as a single mother. When she isn't busy raising her kids or working as a nurse she tries her hand at dating again. Along the way, we see the ups and downs of life as a whole and the important issues that Hispanic families deal with in day to day life.
---
One Day At a Time Season 4 Renewal Status
Official Renewal Status: Pending (Last Updated 11/02/2019)
We'll be waiting of least a month for any news on the renewal for season 4. There are a number of different factors for why this is the case. Netflix will need to gather all the data on the show to ensure creating a fourth season is feasible. The showrunners will also be drafting the story for the next season and will have to present what they have planned to the Netflix producers.
Considering how popular the sitcom is we are fully expecting a renewal for a fourth season!
---
Is there a demand for a fourth season of One Day at a Time?
This is a message from the producer of One Day At A Time. Please spread this around and RT it!! Do not let this show get cancelled we need a season 4 pic.twitter.com/1jtqnsRl4p

— ❄️❄️ (@sadkxit) February 11, 2019
& ticky-tocky 👏🏽👏🏽 we need a season 4 of one day at a time

— katelyn✨ (@katelynnmxo) February 10, 2019
binge watching one day at a time S3 as we speak and it is incredible! currently watching the wedding ❤️ IVE CRIED IVE LAUGHED IVE SCREAMED and i almost pooped myself with the airbag car bit 😂 I LOVE IT. And i cant wait for season 4 #odaat #ODAATS3

— Lana (@LanaTIC_ER) February 8, 2019
There's no surprise that the demand for a fourth season is pretty large. As One Day At a Time is one of the most progressive and hilarious shows on Netflix, the streaming service would be making an awful decision to drop the show. Previously Sense8 was the Netflix show that led the banner for the LGBT community whereas now the tide has shifted to One Day At a Time.
The sitcom has fast become a show for everyone and it would be a damn shame to see it be canceled so soon, so we at What's on Netflix are hoping for a fourth season too!
---
One Day At a Time Season 4 Release Date
Assuming One Day At a Time is renewed you can expect the fourth season to arrive in January or February 2019. The past 3 seasons have aired on Netflix in either January or February and fully expect the fourth season to continue this trend.
---
Is there a trailer for Season 4 of One Day at a Time?
Not just yet! We won't be receiving a trailer for some time. Netflix will usually release a renewal or a date announcement trailer before we receive a full-length trailer for the next season. Watch this space for any updates!
Would you like to see a fourth season of One Day At a Time? Let us know in the comments below!