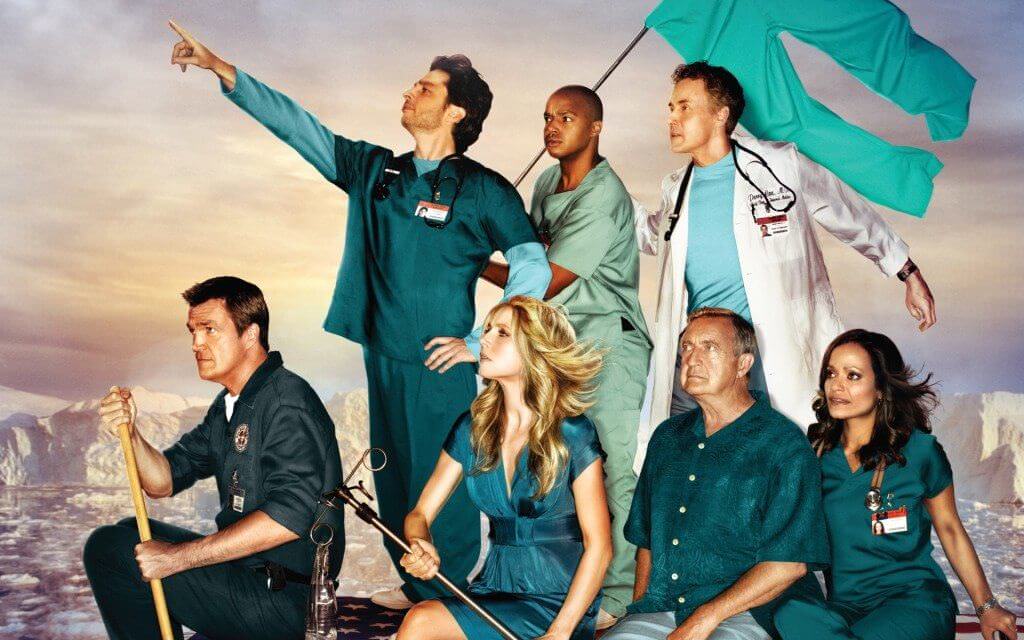 UPDATE : Scrubs was renewed on April 30th.
Netflix in 2016 so far has received quite a battering when it comes to its content library. So far this year, we've seen massive household name titles leaving the service whether it's MASH, Curious George, Sesame Street and of course, Doctor Who. As always, we're constantly looking at the Netflix library to see what's expiring and Scrubs seems to be next in the hit list as it's scheduled to be removed on May 2nd 2016.
Scrubs is a TV series that ran between 2001 and 2010 just shy of a decade and managed to get 9 seasons under its belt with 182 episodes. The medical comedy-drama has a massive following and still does but I don't need to be telling you that. The show has never been shy and is actually one of the oldest streaming series on the service so would be a big loss if it was to leave.
Article Continues Below...
It's becoming an all too familiar story with us here at What's on Netflix, reporting on titles that are due to be leaving the service and it pains us to bring you this news too. If you're wondering why Scrubs is leaving then we'll give you a quick overview of how the contracts works with Netflix. Unlike Netflix Originals, titles like Scrubs are owned by another party and contracted out to streaming services. Netflix will then buy up the contract and stream said title for a specific period.
For the aforementioned titles though, they've now gone onto become exclusives on other streaming platforms. Doctor Who has gone to Amazon, Curious George to Hulu and Sesame Street to HBO.
This isn't the first time that Scrubs has faced the axe on Netflix as it was listed to be removed in the first couple of months in 2015 along with Desperate Housewives. The good news is that we could be seeing the show being renewed just before but as with Doctor Who, we don't want to take any risks and suggest that you start watching every episode before it's potentially too late.