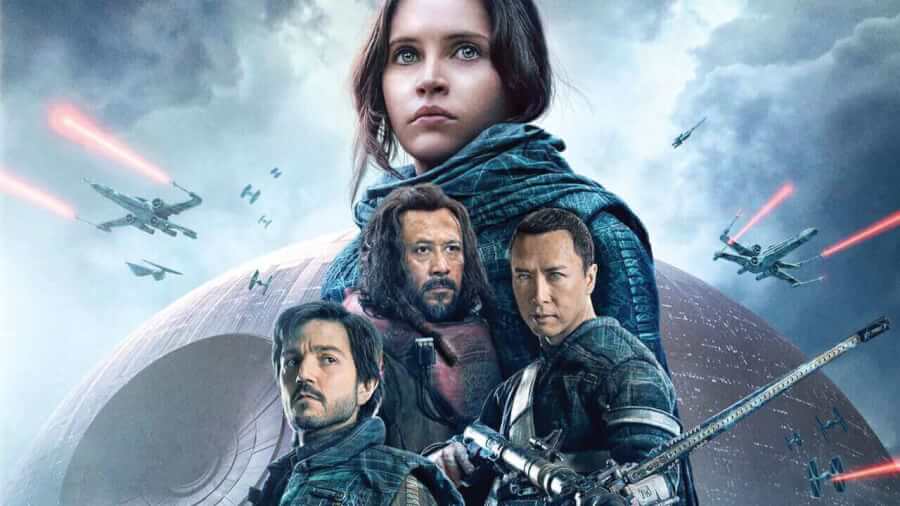 Star Wars: Rogue One will be departing from Netflix in the United States come January 2019 as the license for the movie will expire. Here's your first super advanced warning that the day is coming and we can accurately tell when it will be thanks to several of the other Disney titles leaving Netflix. 
The day this article is published is the day that Star Wars Episode 8: The Last Jedi joins Netflix in the United States. Both Episode 8 and Rogue One comes to Netflix as part of a multi-year deal between Netflix and Disney struck back in 2014 but enacted from 2016 onwards. It means that all theatrical releases from Disney and its subsidiaries including Lucasfilm and Marvel come to Netflix around nine to ten months after their cinema debut. For Star Wars, that's meant that Rogue One, Episode 8 and eventually Solo will all be streaming on Netflix.
Rogue One is the first spinoff movie in the Star Wars franchise since Disney acquired the blockbuster franchise several years ago. It sets to bridge the gap between the events directly leading up to Episode IV: A New Hope. It features a fantastic cast, great action sequences and even a surprise (if a little uncanny valley) appearance of Princeless Leia. The movie has been streaming on Netflix in the United States since July 18th, 2017.
When exactly is Rogue One leaving Netflix?
Our current schedule says that A Star Wars Story: Rogue One will leave Netflix on January 18th, 2019.
How do we know it's leaving Netflix
All movie contracts with third parties on Netflix eventually expire. Thanks to the Disney deal being relatively transparent, we've been tracking the comings and recent goings of said titles. Up until now, Disney titles regardless of whether they are Marvel, Star Wars or Pixar titles have been removed exactly a year and a half after their Netflix release. The most recent example is today, June 26th, where Captain America: Civil War left Netflix after being added on December 26th, 2016.
In the meantime, check out our guide on Star Wars movies on Netflix and also let us know if you're going to miss Rogue One and what your plans on how to watch the movie post-January 2019.