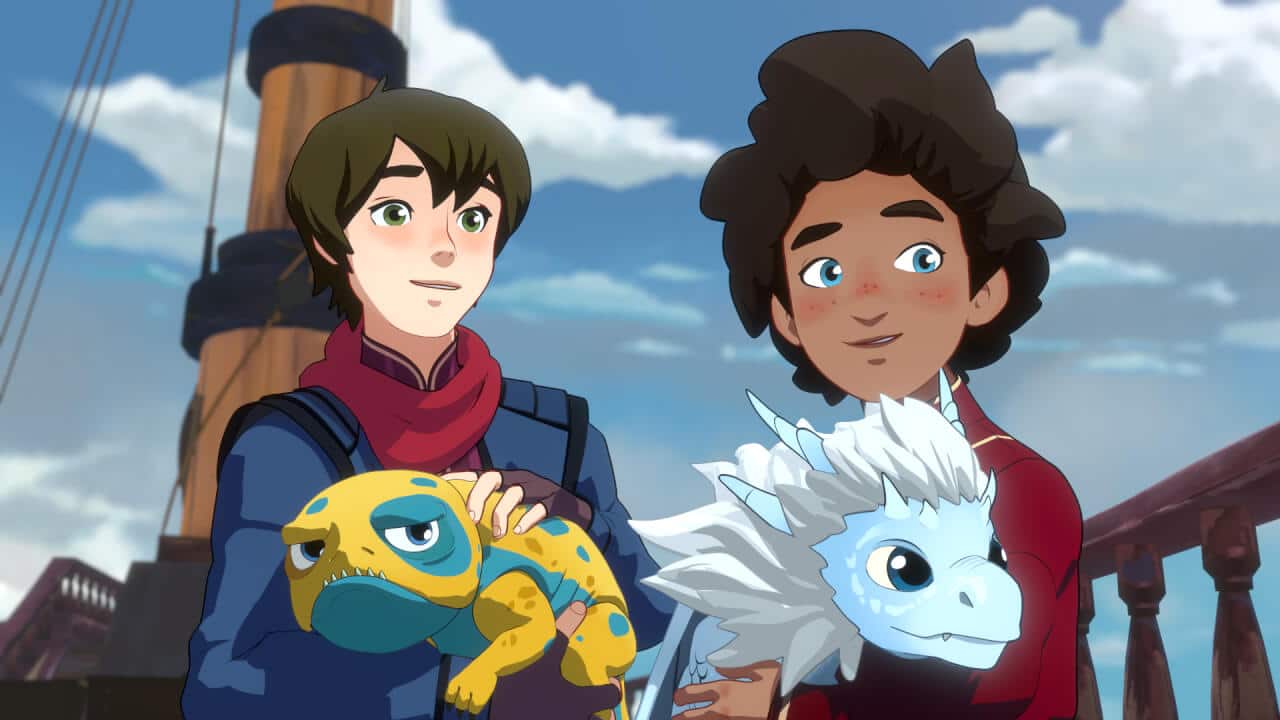 After the second season's incredible finale fans worldwide are clamoring for a third season of The Dragon Prince. But has Netflix renewed the popular animated series? And if so when is the release date? Here is Netflix renewal status and the release date for the third season of The Dragon Prince.
The Dragon Prince is a Netflix Original Animated series created by Aaron Ehasz and Justin Richmond. The animated series has been a hugely welcome addition to the Netflix library. Across the past two seasons, fans have been captivated by the story and visual beauty put together by Bardel Entertainment. Co-creator Aaron Ehasz had previously worked on popular animated series Avatar: The Last Airbender as head writer and director so it comes as no surprise that The Dragon Prince is amazing.
An extraordinary discovery inspires two human princes and an elven assassin to team up on an epic quest to bring peace to their warring lands.
---
Netflix Renewal Status: The Dragon Prince Season 3
Official Renewal Status: Renewed (Last Updated: 04/03/2019)
We have confirmation on renewal! The official The Dragon Prince twitter account confirmed the renewal.
SEASON THREE HERE WE COME! #TheDragonPrince pic.twitter.com/jU0ak2BAge

— The Dragon Prince (@thedragonprince) March 30, 2019

Our prediction was correct that announcement on renewal would come in late March.
---
Fan Demand: The Dragon Prince Season 3
There's been an outcry of support online for the third season of The Dragon Prince.
I want seasons 3-3,000 of The Dragon Prince

— Siiid (@OhGoSquid) February 22, 2019
I caught up on The Dragon Prince and now I don't know what to do with my life. I need season 3 so baaad

— pls let me sleep 😴 (@daineromir) February 26, 2019
I NEED THE DRAGON PRINCE SEASON 3 pic.twitter.com/onSozUgECv

— Anna (@deadkili) February 20, 2019
---
Release Date: The Dragon Prince Season 3
With the third season now announced by Netflix, all we know is the third season is 'Coming Soon.' Taking into consideration the length of time between the first and second season we can expect the next season to arrive this Summer! We could potentially see the release date being as close as it can to the first year anniversary of the show, therefore Friday 13th of September, 2019 is possible.
Development of the video game could add time to the production of the third season. We don't expect the video game to impact the release of season three by that much, but it definitely is a factor to be considered.
Potential Release Date: Late Summer 2019 / Early Fall 2019
---
Would you like to see a third season of The Dragon Prince? Let us know in the comments below!