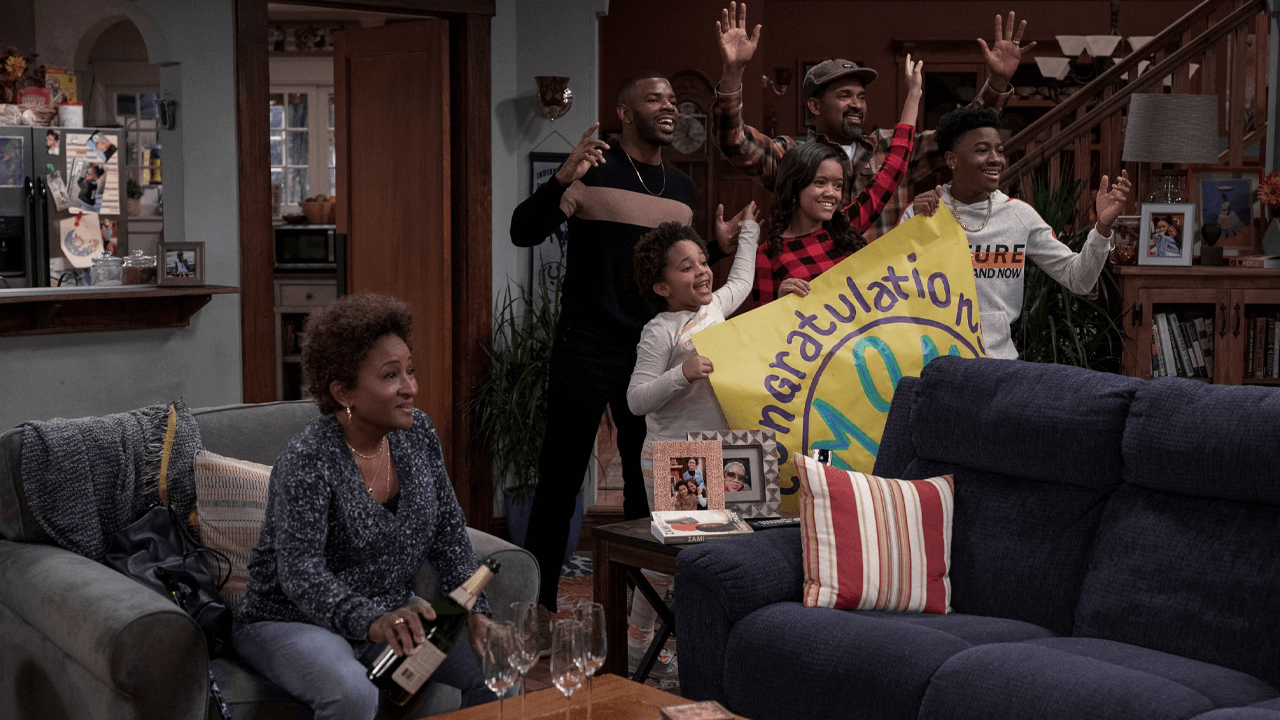 Fans of The Upshaws will be delighted to learn that the series has been renewed for part 4, and fans will be even happier to learn that part 4 of the sitcom is coming to Netflix in August 2023. Here's everything we know so far about part 4 of The Upshaws on Netflix.
The Upshaws is a Netflix Original American multi-camera sitcom series created by Regina Y. Hicks and Wanda Sykes.
Bennie Upshaw, the head of a Black working-class family in Indianapolis, is a charming, well-intentioned mechanic and lifelong mess just trying his best to step up and care for his family and tolerate his sardonic sister-in-law, all without a blueprint for success.
Has The Upshaws been renewed for a third season?
Netflix Renewal Status: Renewed (Last Updated: 06/04/2023)
Article Continues Below...
It was confirmed on April 5th, 2023 that The Upshaws would be returning for part 4.
#TheUpshaws Renewed for Season 4 on Netflix https://t.co/VlVEtkOAFG

— ThatGrapeJuice (Sam) (@thatgrapejuice) April 5, 2023
When is The Upshaws Part 4 coming to Netflix?
Thanks to the announcement video we can now confirm that the third season and part 4 of The Upshaws is coming to Netflix on Thursday, April 17th, 2023.
---
Who are the cast members of The Upshaws season 4?
Naturally, the majority of the cast of The Upshaws will be returning for part 4;
Mike Epps as Bernard "Bernie" Upshaw Sr.
Kim Fields as Regina Upshaw
Wanda Sykes as Lucretia Turner
Diamond Lyons as Kevin Upshaw
Khali Spraggins as Aaliyah Upshaw
Page Kennedy as Duck
Jermelle Simon as Bernard Upshaw Jr.
Gabrielle Dennis as Tasha Lewis
Journey Christine as Maya Upshaw
Mike Estime as Tony
Dayna Dooley as Sheila
Daria Johns as Savannah
Jessica Morris as Amy
Dewayne Perkins as Hector
Leonard Earl Howze as Davis
---
What to expect from The Upshaws Part 4?
There's a lot going on in The Upshaw household at the moment as Regina, who has been suffering heavily with her mental health, has decided to stay at Lucretia's. Lucretia has made it perfectly clear to Bennie Sr. that Regina won't be coming home anytime soon until she feels better.
On top of Regina leaving, Kelvin has come back from Tasha's and has taken it upon himself to move in with the Upshaws, which Lucretia reacted to by saying Regina won't return home now that Kelvin has moved in.
There's a lot on Regina's plate at the moment, and the stress of the household, amongst other things, has gotten far too much for her to handle. It's going to take a lot of effort from Bennie, and the rest of the Upshaw clan to make their home a less stressful environment for Regina. Sadly, this may include Kelvin getting the boot of his father's home, although we don't think Bennie has the heart to throw his son out. This means a compromise will need to be met between Regina and Bennie, which may mean Kelvin could end up living with them after all.
---
Are you excited to watch part 4 of The Upshaws on Netflix? Let us know in the comments below!