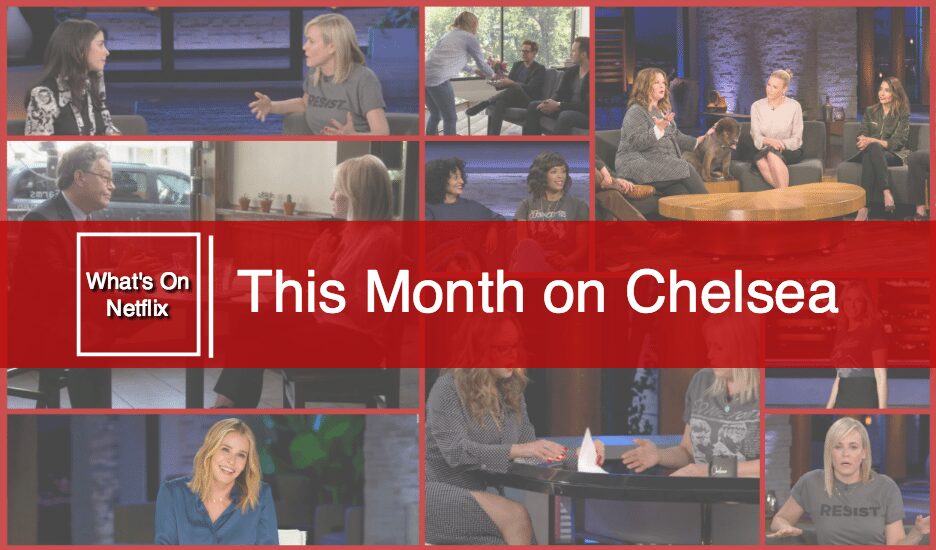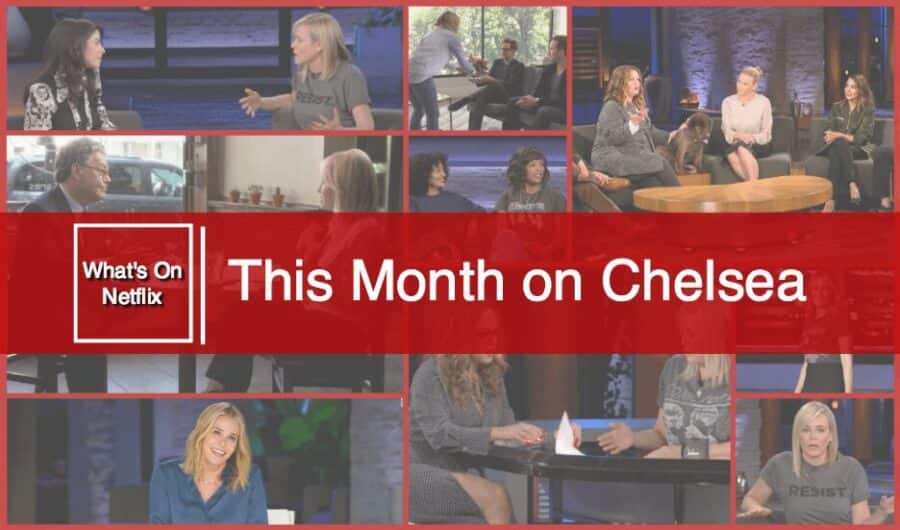 Oh, hello. Chelsea is back with another month of dinners, trips, and interviews. Season 2 is a bit more structured, beginning and ending many of its episodes so far with more traditional desk prices.
She's getting on track with things that really work for her and has taken a very political edge. I personally love it, but this may prove to very divisive or off putting to a lot of viewers.
And, if I may, I must beg: Chelsea, PLEASE stop putting your staff members out there with a chalk board. It is neither amusing nor informative and they die out there every time. That said, this season has been pretty darn good so far. She has been knocking it out of the park when it comes to the most important aspect of the show—the interviews.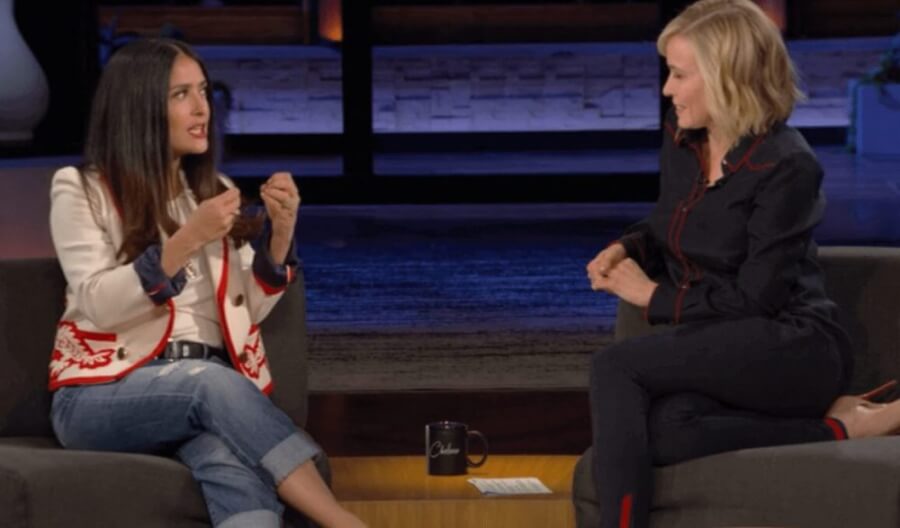 Let's get to recapping the month of June:
June 2nd: Changing the Climate
Topics: Women's Health, Climate Change
Guests: Sarah Silverman, Senator Al Franken, Lilly Singh, Cecile Richards, Thomas Middleditch
Chelsea begins at the desk talking about unsolicited dick pics and shares a text she received. She then brings out a couple of staffers and they discuss the perils of dating.
Sarah Silverman is the first guest to the couch. They discuss Silverman's new special and women's health issues. They are then joined by the President of Planned Parenthood, Cecile Richards.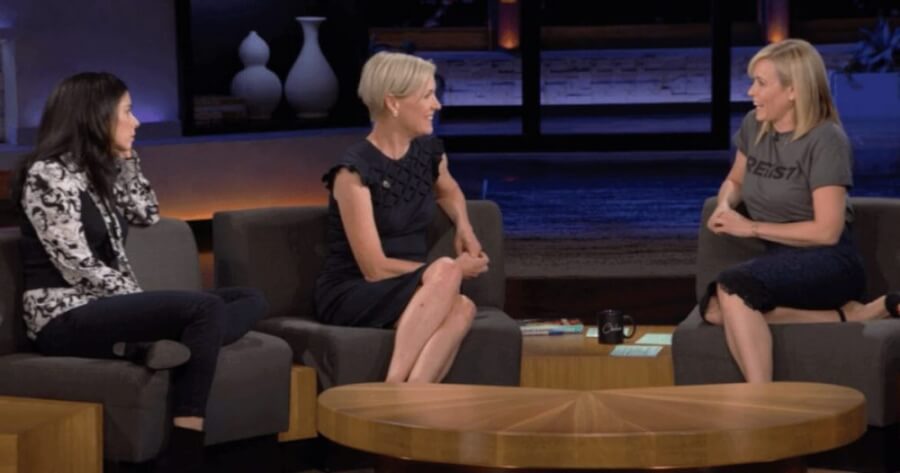 Next to the couch is Lilly Singh, author of How To Be A Bawse, and they discuss her new book.
Chelsea then sits down with Senator Al Franken, who has a new book Giant of the Senate, and they discuss the life in the senate as a comedian.
Thomas Middleditch (Captain Underpants) joins Chelsea at the desk and they discuss the environment, climate change, and how we can all make a difference.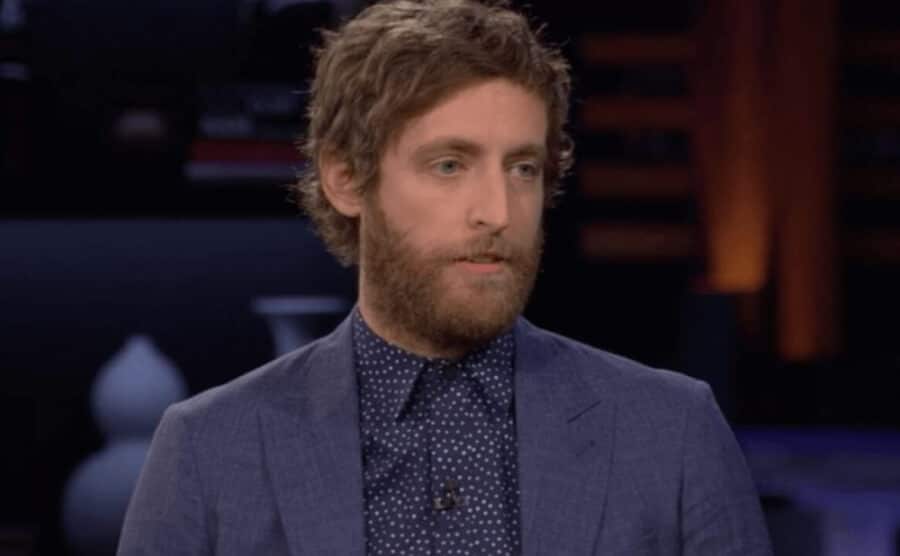 ---
June 9th: To England With Love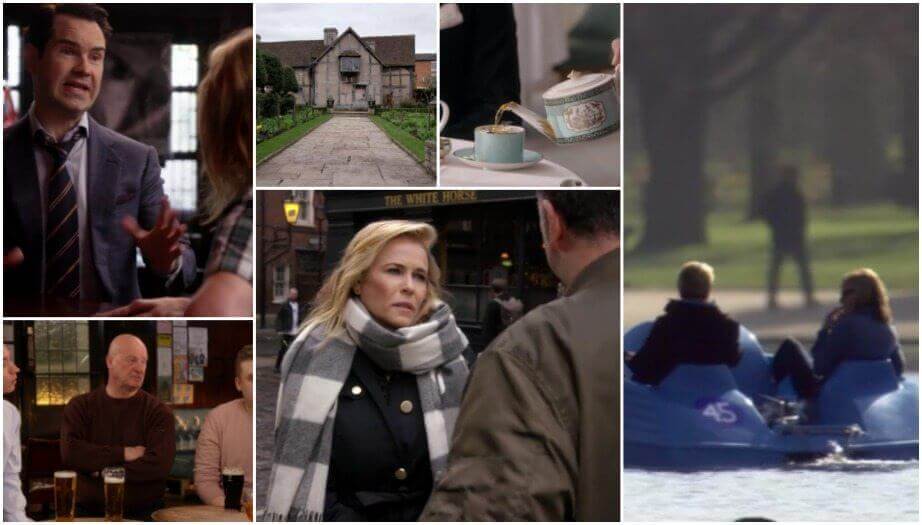 Chelsea is in the UK this week and she kicks it off by meeting with an etiquette expert. I don't think he was very impressed with her manners. She then meets with a group of children for a Q and A session. I love it when she has a roundtable with kids.
Let's hit the highlights of her trip:
Stratford-Upon-Avon: Shakespeare's house
A boat ride with Eddie Izzard
A pint at The Churchill Arms with Jimmy Carr
A sit down with Nick Clegg, former Deputy Prime Minister for David Cameron and member of Parliament
A talk about Brexit with a group of folks in a pub
Playing ball with the Harlequins rugby team
Chelsea travels to Wales and visits Huw and Bryn Lloyd, sheep farmers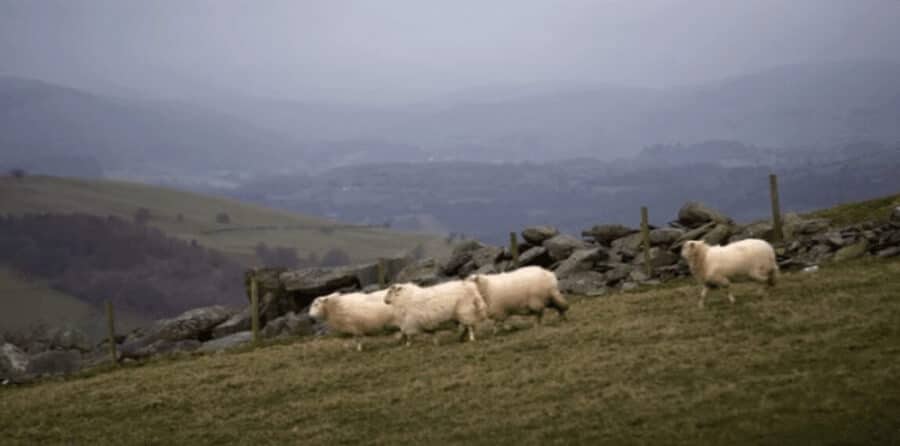 ---
June 16th: Tear Down These Walls
Topics: New movies in theaters, current events, refugees versus immigrants, language.
Guests: Salma Hayek Pinault, CNN Tonight anchor Don Lemon, Jerrod Carmichael
First on the couch is Salma Hayek Pinault. She's there discussing Beatriz at Dinner, her new movie that also stars Connie Britton and John Lithgow.
Next up is anchor Don Lemon who chats with Chelsea about the current president. He's the life preserver of reason in the sea of insanity we are all floating in.
When Chelsea was in London, England she had the chance to speak with the Chief Executive of Migrants Organise, Zrinka Bralo. While she was there, she had the opportunity to sit down with a group of people and discuss their personal experiences as refugees. Their stories are eye-opening.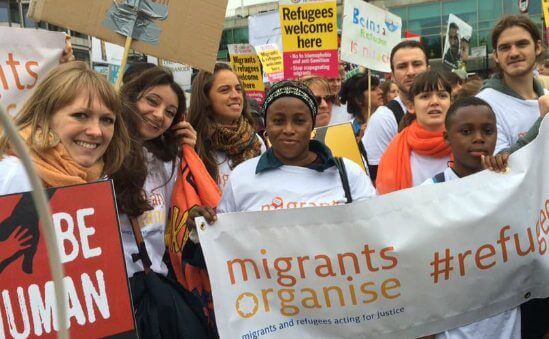 Moving to the desk, sitcom actor Jerrod Carmichael joins Chelsea to discuss the parallels between TV and real life, the importance of viewing tough stories, and examining the power words have over us.
---
June 23rd: A Handler-maid's Tale
Topics: New shows on Netflix and Hulu, women's rights and the trans community.
Guests: Alison Brie, Betty Gilpin, Elisabeth Moss, Janet Mock
First up on the couch is Elisabeth Moss and you should be tuning in for her interview. Not only is she lovely, but her show Handmaid's Tale is kick-ass. Based on the book by Margaret Atwood, the show is currently streaming on Hulu. There will soon be a show on Netflix based on a book by the same author. It's a good time for storytelling.
Next up to the couch are feminist activists and New York Times bestselling authors Alyssa Mastromonaco and Janet Mock. They discuss representing the trans community. Janet Mock has a podcast called Never Before that is worth a listen. She recently hosted Maxine Waters.
Next is something that I found incredibly hilarious. Chelsea sends her staffer to Bullyproof, a self-defense course to learn how to deal with bullies. It happens to be a class for children.
Finally, Alison Brie and Betty Gilpin join Chelsea at the desk for talk about their new Netflix Original series G.L.O.W. Which is a a great show you should be adding to your queue, by the way.
---
How are you liking Chelsea? I'd love to hear. Let me know in the comments.