Netflix has shockingly canceled its mystery series 1899 produced by Dark creators, despite them having a three-season plan. Alas, we will never know what happens next. But we do know what might be next for creators Baran bo Odar and Jantje Friese. One of their other projects is a period miniseries called Tyll, set in 17th-century Germany during the Thirty Years War.
The limited series Tyll was first announced back in 2019 and was developed by Friese and bo Odar simultaneously alongside 1899.
They confirmed as much in a 2020 interview. Later, bo Odar commented on his Instagram that Tyll is planned to go into active development after 1899.
Article Continues Below...
Tyll is created by Baran bo Odar and Jantje Friese and will be produced by their Dark Ways production company. The pair work with Netflix under an overall deal struck in June 2018.
The project remains listed on Baran bo Odar's personal website, although some dispute whether the project is still active at the present time.
Here's everything else we know about Tyll:
---
What's the plot of Tyll?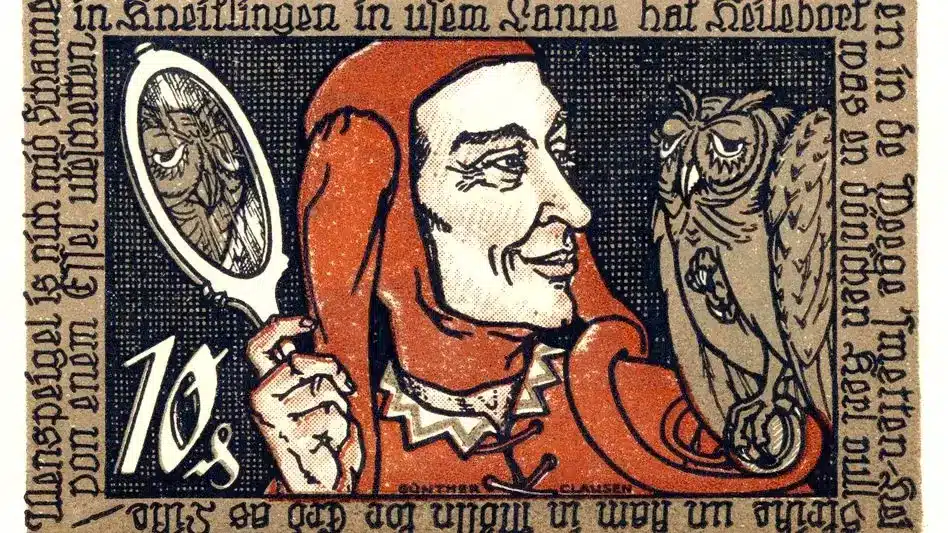 Tyll is designed be a new series based on the historical juggler Tyll Eulenspiegel aka Tyll Ullenspiegel.
It will take us back to the time of the Thirty Years' War, in which Tyll encounters the stories of smallfolk and important people while fleeing with the baker's daughter Nele. The series is an adaptation of Daniel Kehlmann's 2017 novel of the same name. Here's the book's synopsis:
Tyll is a scrawny boy growing up in a quiet village until his father, a miller with a forbidden interest in alchemy and magic, is found out by the church. After Tyll flees with the baker's daughter, he falls in with a traveling performer who teaches him his trade. As a juggler and a jester, Tyll forges his own path through a world devastated by the Thirty Years' War, evading witch-hunters, escaping a collapsed mine outside a besieged city, and entertaining the exiled King and Queen of Bohemia along the way.
The result is both a riveting story and a moving tribute to the power of art in the face of the senseless brutality of history.
As you can see, unlike Dark and 1899, Tyll likely won't allow for mysteries and sci-fi elements, but this rather will be a more or less normal period drama, unless the creators put a twist on it.
---
Who is cast in Tyll?
As of January 2023, Netflix's Tyll has no cast members, but we should probably expect to see some familiar faces from Dark and 1899.
---
What's the production status of Tyll?
As stated above, it's disputed whether Tyll is even in development let alone active development anymore.
As a result, the production status for Tyll is unclear. We only know that it has been in development since around the same time 1899 was conceived and is still listed as "in development" on Baran bo Odar's website and several other source.
Netflix's 1899 was abruptly canceled very recently and right now we don't imagine the creators Baran bo Odar and Jantje Friese have much material beyond outlines, though. Should the limited series go forward, we would expect some news on the project over the coming year.
---
How many episodes will be in Tyll?
Back in 2020, Jantje Friese revealed in an interview that Tyll is planned as a six-part miniseries:
"Tyll by Daniel Kehlmann is designed as a six-part mini-series. Originally there had been considerations to convert the material into a film. But the novel is so voluminous that the miniseries format makes more sense."
---
What's the Netflix release date for Tyll?
Netflix's Tyll currently has no release date and knowing the meticulous craftsmanship of bo Odar and Friese, they will take their time with it until it's perfect. Should the miniseries enter production in late 2023 or 2024, we should likely expect the series sometime in 2025 even.