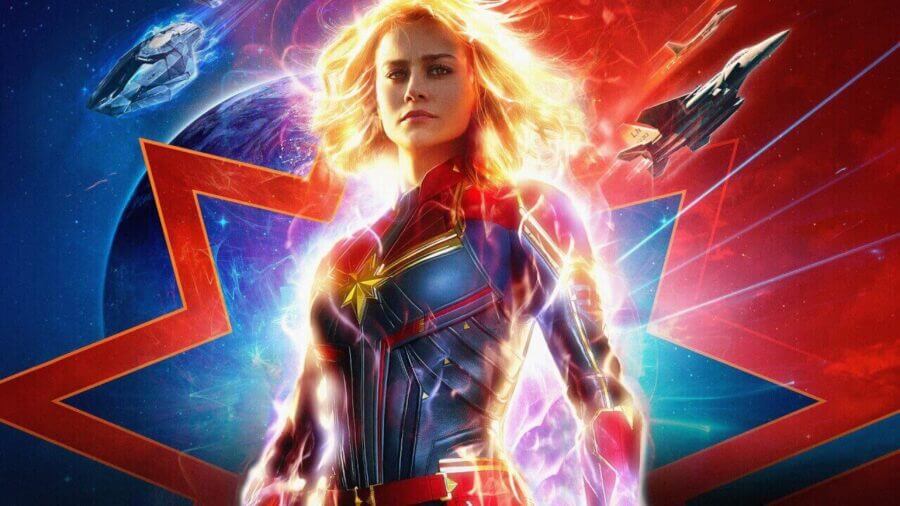 It's happening! After 20 films we are finally receiving the first title in the MCU being lead by a female superhero. We are expecting great things from Marvel's first leading lady and we are expecting Captain Marvel to be a belter but let's just hope there aren't any Rogue heroes taking Danvers out… But most importantly when will Captain Marvel be coming to Netflix? Let's find out!
Captain Marvel is the 21st title in Marvel Cinematic Universe and is based upon the character of the same name from Marvel Comics. After over 20 films, Captain Marvel is the first female superhero to lead a movie in the MCU. Starring Oscar-winning actress Brie Larson, the film is the last title before the highly anticipated Avengers: Endgame and will act as a prequel to the majority of titles.
Set in the year 1995, former US Air Force pilot Carol Danvers returns to Earth seeking questions about her identity and her past life. Since disappearing from Earth, Carol was enlisted into a team of Elite Kree warriors known as the Starforce and she herself has become one of the strongest heroes in the Galaxy. Upon arriving on Earth the planet is caught up in a galactic conflict between two warring Alien races.
---
Will Captain Marvel be coming to Netflix US?
Sadly we have to report that Captain Marvel will not be coming to Netflix US. Now we know all the other previous Disney films have arrived on Netflix eventually but this has come to an end after Netflix's contract with Disney has finished. Any Disney film that releases from the 1st of January, 2019 will not be coming to Netflix. All Disney titles will eventually leave Netflix and will make there way over to Disney+.
It's not all doom and gloom as there are still some films from 2018 that will be arriving this year!
Will other regions be streaming Captain Marvel on Netflix?
Subscribers in the United Kingdom will be waiting sometime before Captain Marvel arrives on Netflix. The film will first be available to stream on Now TV and Sky and will be streaming for 18 months. So subscribers will be waiting almost 2 years from the film's cinematic release before it comes to Netflix.
Canadian subscribers will be happy to hear that Captain Marvel is expected to arrive later this year. As we haven't been told otherwise the Canadian Netflix should continue to receive future Disney releases and will be available to stream them for 18 months.
Other regions that may receive Captain Marvel are as follows:
Argentina
Brazil
France
Germany
India
Italy
Mexico
South Korea
Spain
Sweden
Switzerland
Would you like to see Captain Marvel streaming on Netflix? Let us know in the comments below!