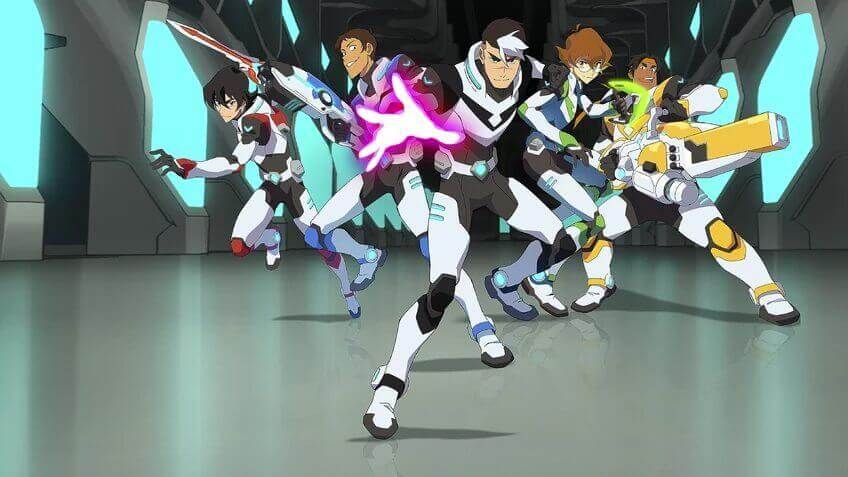 The Netflix reboot of Voltron is firing off on all cylinders at the moment with the second season releasing much faster than expected. For the dedicated fans who have already binged through all 23 episodes will be wanting to know when season 3 will release, let's take a look. 
The reboot is of the 80's series of the same name that was all about a team of astronaut pilots that use Super Robots or Voltrons to defeat their enemies. The new Netflix series reboots the show with a more colourful and child-friendly art style but retains its depth in telling its story.
The show is among the many exclusively produced children's series from Dreamworks which includes Dragons: Race to the Edge, Turbo Fast, All Hail King Julien and The Adventures of Puss in Boots. Voltron is one of the few that isn't based on a movie that typically launches alongside the series.
As we said in our opening paragraph, the release dates for the first two seasons have been far quicker than what normal seasons follow on Netflix. The first two seasons have released within seven months of each other. The first season arrived on June 10th 2016 and the second arrive in the first month of 2017 on January 20th.
Although officially the series hasn't been renewed, we can either expect the series to continue with the 6-7 month trend which means season 3 could arrive as soon as July/August 2017. The series could also now move to a yearly format like some of the other Dreamworks shows meaning it could be January 2018 when we get season 3.
Sadly, the team behind the show is known to be pretty quiet when it comes to news behind the series so what's likely to happen is that it'll creep up on us.
Are you looking forward to a third season of Voltron? Let us know in the comments below.