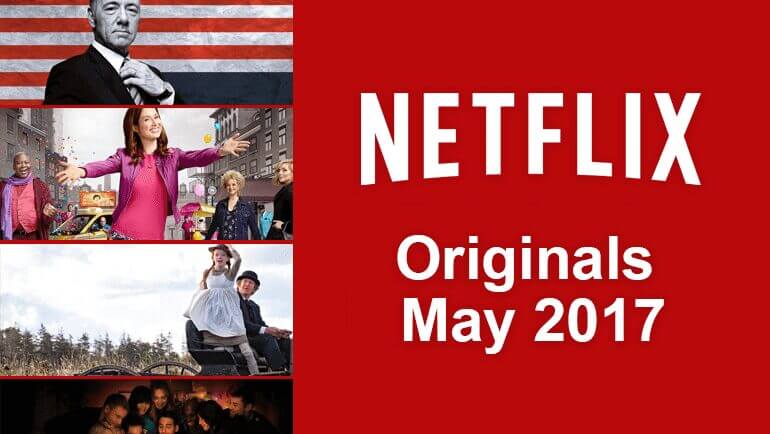 Welcome to our preview of the Netflix Originals coming to Netflix in May 2017 where we've already got a bumper month with some fascinating titles coming including the return of three big Netflix Originals.
As always, we'll have a full preview of what's coming to Netflix in May 2017 towards the end of the month and also keep an eye out on the titles leaving Netflix in May where you'll find titles due to expire.
Sense8 (Season 2)
Release Date: May 5th
Article Continues Below...

Sense8 has had a long hiatus after its first season but premiered a Christmas episode in 2016 in preparation for the full season 2 release on May 5th. The series which comes from the Wachowski sisters is a sci-fi show where eight individuals are all conscientiously connected. Season 2 will continue with the group running from a corporation that is hunting the eight down.
https://www.youtube.com/watch?v=h7JTJzb6ybQ
---
The Mars Generation
Release Date: May 5th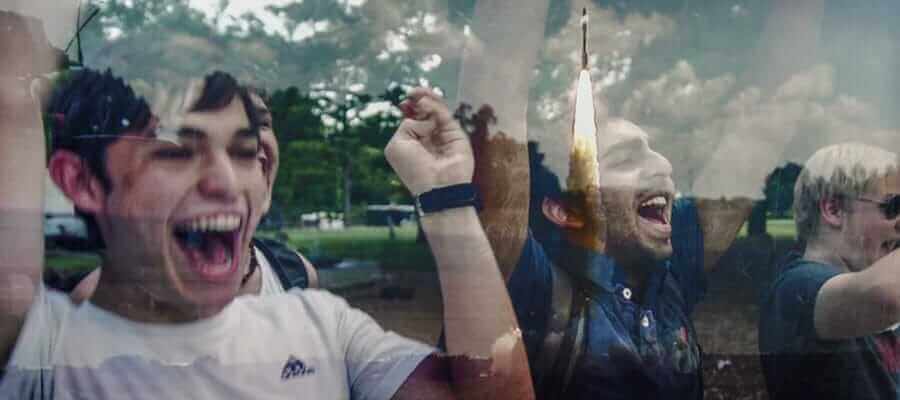 This documentary that first premiered at the Sundance film festival follows a group of kids who went to NASA to take part in an experiment but also looks ahead to the Mars missions that are scheduled to take place in the next few decades. It features Bill Nye, Neil deGrasse Tyson, Elon Musk and other special guests. It'll put the kids through their paces and also give you an idea of what to expect for when humanity does inevitably leave Earth.
---
Master of None (Season 2)
Release Date: May 12th

Aziz Ansari's Master of None is back after a long awaited season 2. The comedy series launched almost a year and a half ago and Netflix is finally ready to continue Devs story. Dev is returning to New York to continue his search for a job in the entertainment industry, taking on new challenges and of course, getting into avoidable situations.
Master of None remains one of the best Netflix Original comedies even against tough competition like Gilmore Girls, Fuller House, Grace and Frankie and Arrested Development.
https://www.youtube.com/watch?v=tGE-Mw-Yjsk
---
Anne (Season 1)
Release Date: May 12th

May will mark the debut of a new Netflix Original period drama. Based on the novel of the same name, it follows the story of an orphan who had trouble growing up but found refuge in creating stories. It's a heartfelt season which provides plenty of rest bite in an age where everything is so complicated. We can't wait to visit Green Gables on May 12th.
---
Get Me Roger Stone
Release Date: May 12th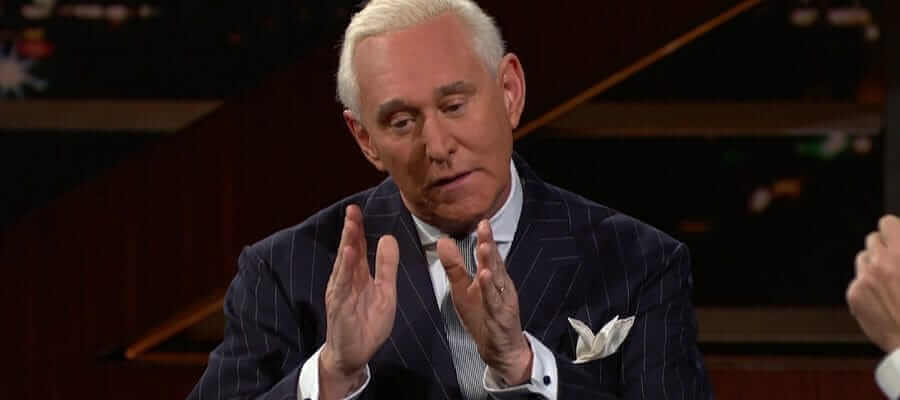 The controversial conservative spokesperson will be getting his own Netflix Original documentary in May. He's under a lot of scrutinies at the moment thanks to his outspoken comments, involvement with the Trump campaign and potential Russia links. This documentary will take a look back at the career of Roger Stone and see how he came to be as infamous as he now is.
---
Unbreakable Kimmy Schmidt (Season 3)
Release Date: May 19th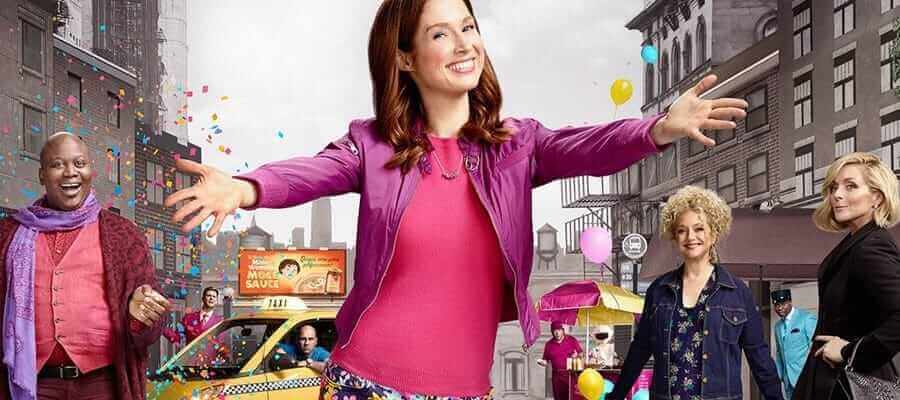 The failed NBC show has continued to find a great home on Netflix as it heads into its third season. The show starring Ellie Kemper is about a girl who sets off to find a new life in New York after being held in a bunker for most of her adult life. It's been a learning curve but she'll face her toughest challenges yet in season 3 with the Reverend returning.
For a full look at season 3 of Unbreakable Kimmy Schmidt, take a look at our everything you need to know guide.
---
Laerte-se (2017)
Release Date: May 19th

Although we've already had our first Netflix Original from Brazil in the form of 3%, this will be the first documentary produced for the Netflix Original program. The documentary will take on the popular cartoonist Laerte Coutinho who has been in the public eye for 60 years. It'll cover Laerte's recent transition after revealing she's a transsexual woman.
---
Blame!
Release Date: May 20th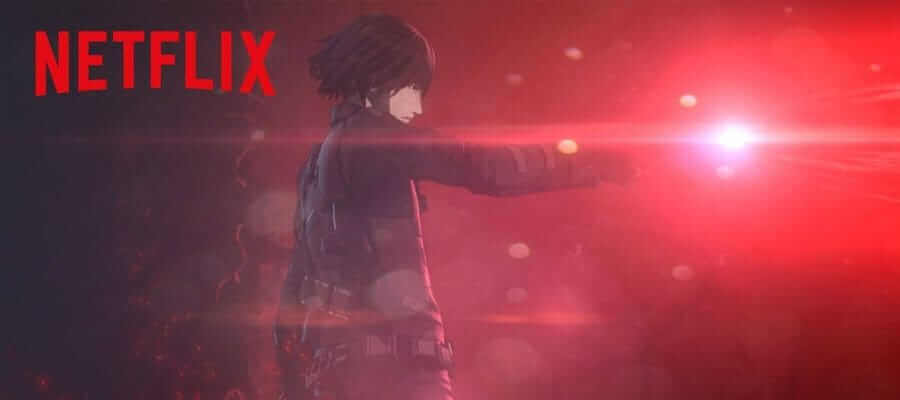 Created by legendary anime creator Tsutomu Nihei, this will be the first ever Netflix Original anime movie. Created by Polygon Pictures who have produced other titles for Netflix such as Knights of Sidonia,  this movie will take various different plot points from the ten-volume manga series released in 2004.
---
Bloodline (Season 3)
Release Date: May 26th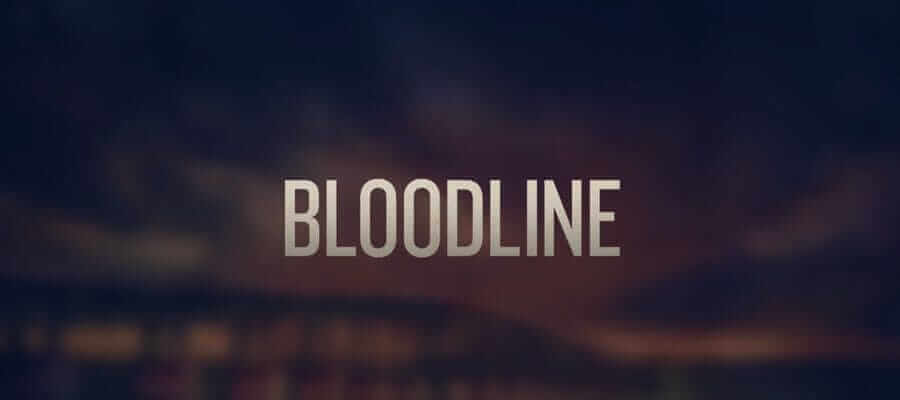 The final season of Bloodline will be getting its farewell season added in the last week of May. The series which follows the Rayburn family has been a welcome addition to the Netflix library over the past few years but we'll be seeing the departure and hopefully get some answers from the family that holds a lot of secrets.
For more on why the show as canceled and what to expect in season 3, visit our season 3 preview.
---
War Machine
Release Date: May 26th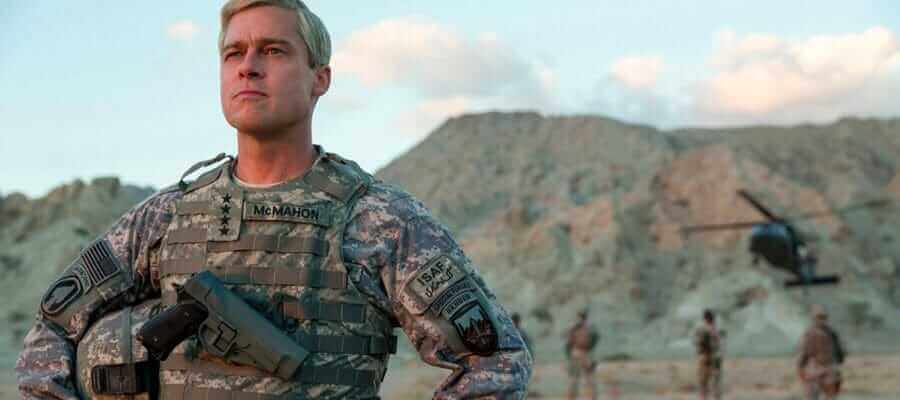 This comedy war movie stars Brad Pitt who in Afghanistan is involved in the later stages of the war where they're now starting to think about rebuilding the country. Brad Pitt's eccentric character's job is to win over the hearts and minds of the local natives. The series is spun into a comedy movie although has real issues which impacts everyone's life to this day both in the region and at home.
It's from the same team that brought you The Big Short so it's in capable hands. War Machine premieres on Netflix on May 26th.
---
House of Cards (Season 5)
Release Date: May 30th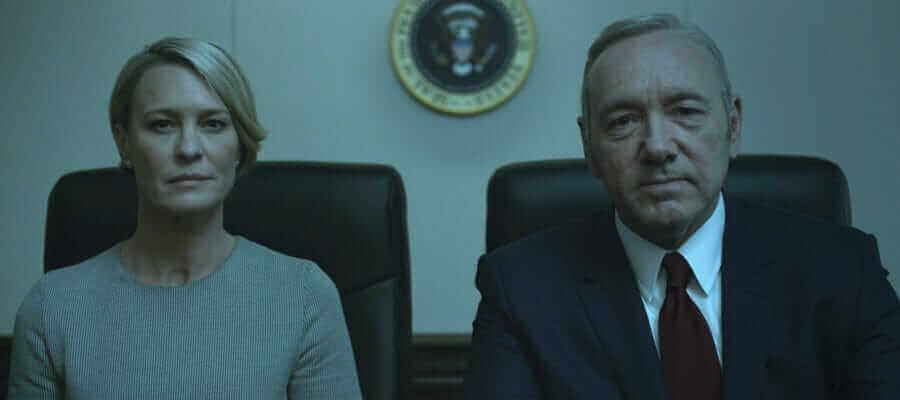 War is brewing in House of Cards as Frank desperately tries to cling onto his presidency. Some big changes have come for season 5 including the departure of the original showrunner. It's likely to be the most intense season yet and we can't wait to see how the first proper Netflix Original takes on its fifth season.
---
Chelsea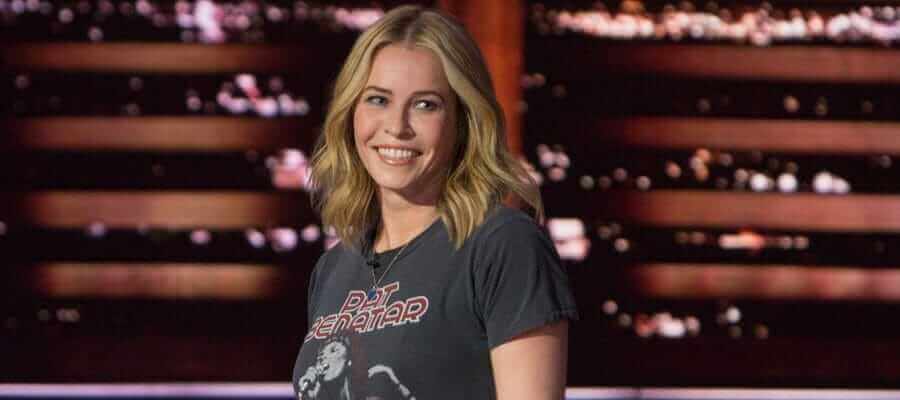 New episodes will come every Friday in May meaning we'll get a new episode on May 5th, May 12th, May 19th and May 26th.
For a full rundown of everything you need to know about House of Cards season 5, check out our preview.